AutoEV – Full road test review – BMW-ix3
It may seem odd at first, that BMW, one of the original protagonists of the electric car, who gave us radical things such as the brilliant i3 electric supermini, and the fabulous i8 hybrid sports car have played it so safe when entering the electric SUV market. To all intent purposes, the new iX3 is simply as its name suggests, an X3 with an electric drivetrain.
INTRODUCTION
It may seem odd at first, that BMW, one of the original protagonists of the electric car, who gave us radical things such as the brilliant i3 electric supermini, and the fabulous i8 hybrid sports car have played it so safe when entering the electric SUV market.  To all intent purposes, the new iX3 is simply as its name suggests, an X3 with an electric drivetrain.
In fact, you'd have been forgiven for thinking that they had abandoned the EV game altogether allowing others to not just catch up, but leapfrog them. 
So in order to catch up, have they just taken an X3 and thrown away the piston-engine?  Well, BMW say that the underpinnings of the car, its 'CLAR' platform, were always designed to take EV power, but in reality, it isn't as ground-up an EV as the company's new iX, or as uniquely-styled as the Audi e-tron or Mercedes-Benz EQC.  Now whilst both of those still use a modified combustion-engined car platform, they are at least a bit different to their siblings.  The iX3 on the other hand isn't.  
Does this mean BMW are being a bit lazy?

AutoEV Overall Rating for the BMW iX3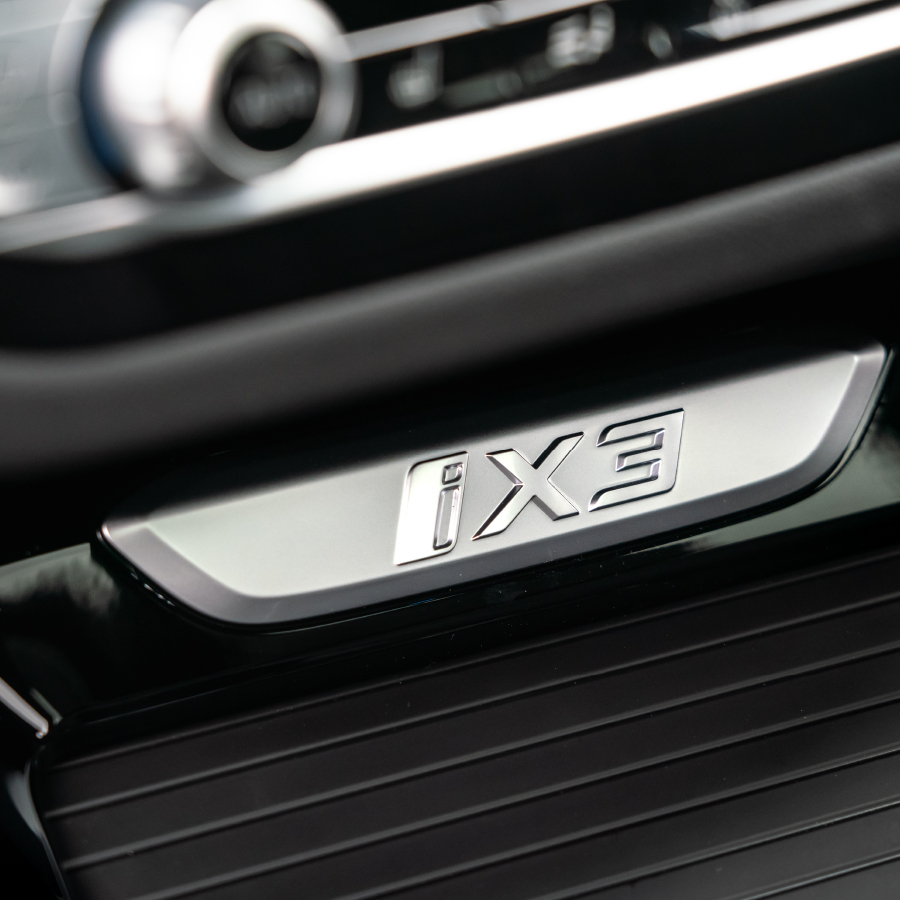 STYLING
As we said, it's an electrified X3, so the styling is pretty much that.  Now from a company who have just launched the, shall we say, "challenging" iX, you'd be forgiven for thinking of the iX3 as a cop-out.  It follows the piston-engined car in its overall style and panel work, but with some added addenda to mark it out as electric.  The famous kidney grille is now filled in, but that's ok as the i3 has one too, and the alloys are these aero style wheels and help add to the efficiency.
There is an unnecessary fake vent on the side wing, and odd diffusers at the rear where you would expect to find exhausts on the piston-engine car.  These are the least successful parts of an otherwise generic BMW SUV.  If you look at cars that offer the choice of internal combustion or electric power, such as the Peugeot e208/e2008, Vauxhall Corsa and Mokka or the Kia Niro, they don't differentiate the cars, other than some subtle badges and in the case of the Niro, just the grille blanked off.  So, why does BMW feel the need to stand the iX3 out like this?  If they aren't going to style it completely different to the other X3s, don't garnish it with these pointless details.
PRACTICALITY
The boot space is down on the internal combustion engined car at 510 litres as opposed to 550 litres.  It is bigger, however, than the X3 plug-in hybrid which is just 450 litres.  It is also bigger than the Ford Mustang Mach E and Volvo XC40 Recharge, but trails the Jaguar I-Pace, Audi e-tron and Mercedes EQC.  That being said, it is a usefully boxy shape, and the load lip is flat with the boot floor.  The rear seats split fold too, and it will probably be more than enough for most families.
Rear seat space is good also, although keep in mind it doesn't have a flat floor.  Head room is good though, even with the panoramic sunroof fitted, and there is enough foot room and leg room for most passengers.  ISOFIX points are easy to get to, and there is reasonable storage in the door bins and folding armrest.  The rear seats also recline to give a little bit more comfort, and as you'd expect, there are two USB-C ports and separate climate controls for your passengers too.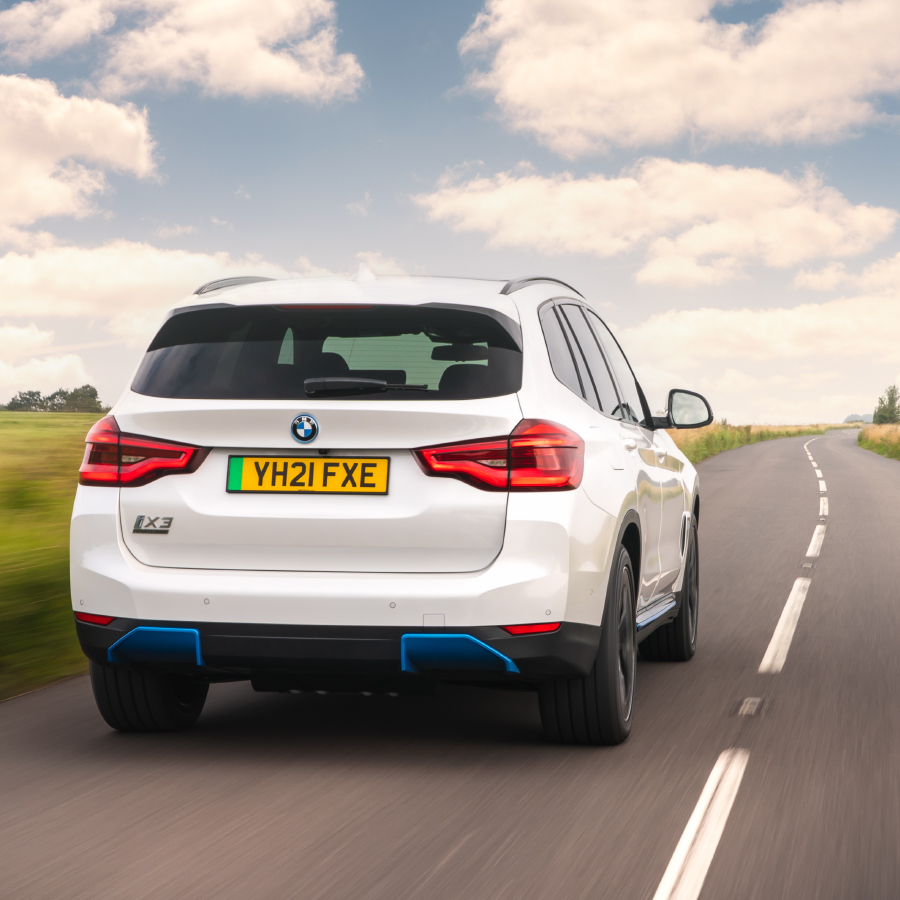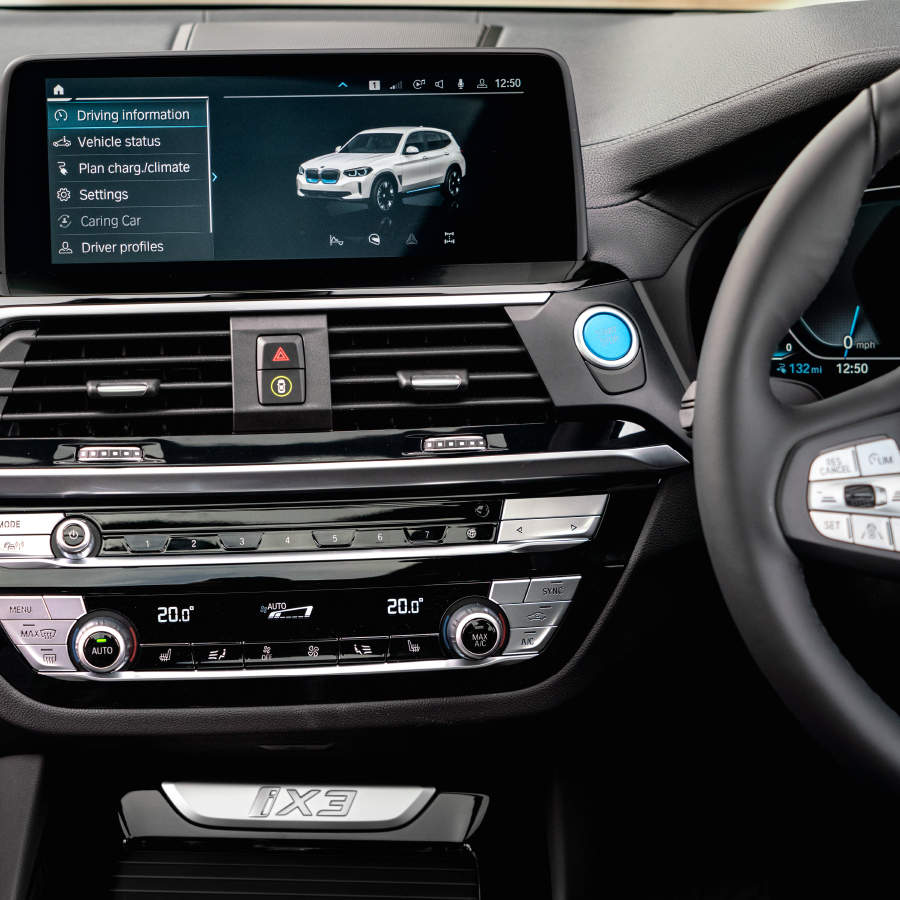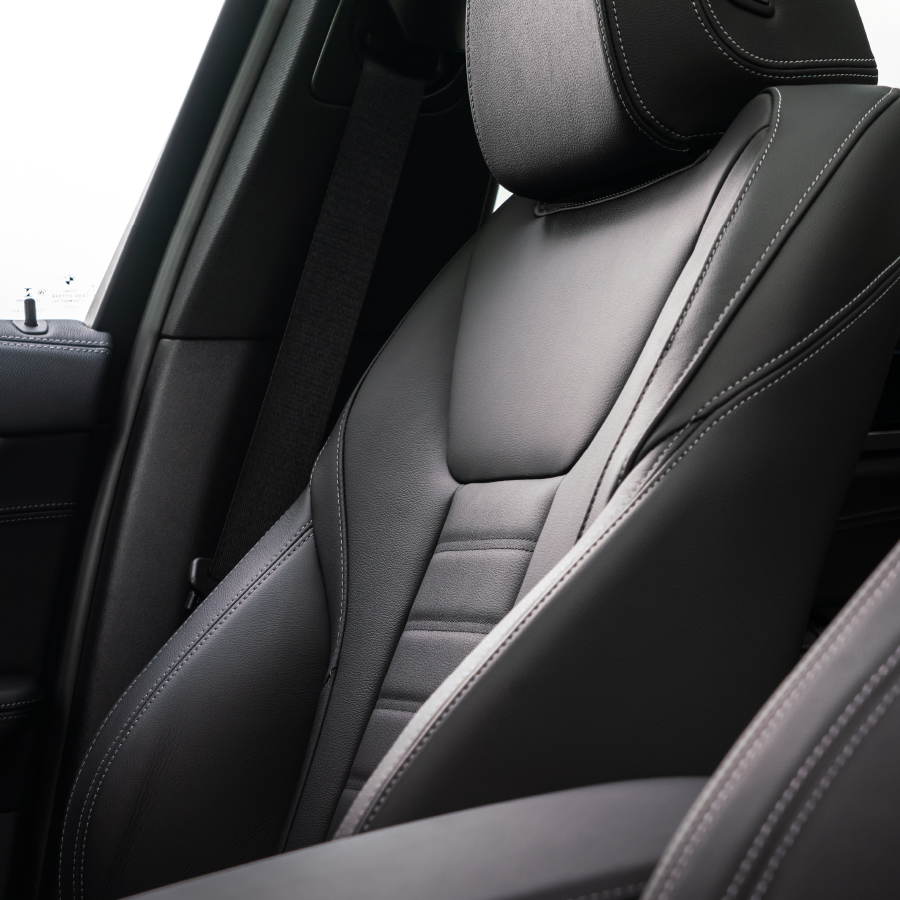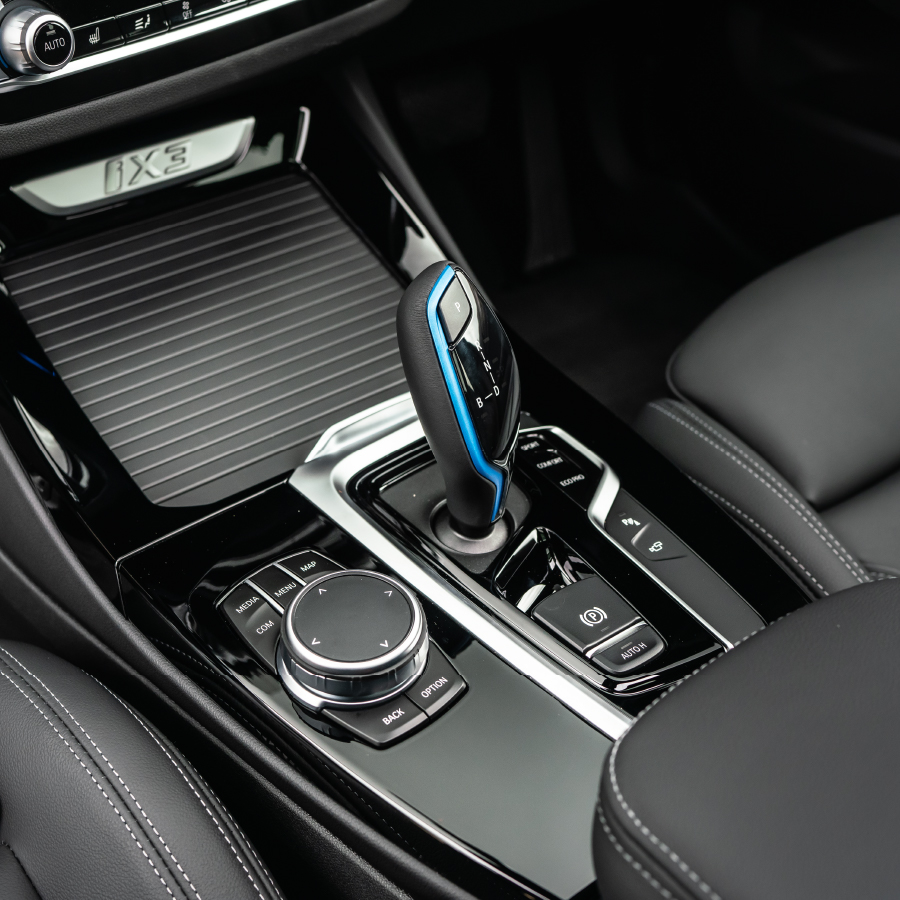 INTERIOR
Like the exterior, the interior mirrors the X3 with some added frippery to remind you that you bought electric.  The blue bezel around the badge on the wheel, the blue accents on the transmission lever and the doors and a dominant 'iX3' logo at the front of the centre console.  Away from that, however, the interior is a good place to be.  Typically sporty and supportive, if a little hard, BMW seats, good driving position, and everything exceptionally well built.  As a driver, you are faced with a 12-inch digital display that shows you all the information you may need, including your navigation map, and the central infotainment system is just big enough and as always, works really well.  There is wireless Apple CarPlay and Android Auto, and gesture control, which sort of works despite being an unnecessary addition in this writer's eyes.  It isn't the screen-fest of its main rivals, but that isn't necessarily a bad thing.  As we have mentioned, this less-than-radical approach is actually deliberate, and so when you get your head around that, the car's existence starts to make sense.
The infotainment screen can be controlled either by touchscreen, or by the familiar rotary 'i-Drive' controller with shortcut buttons.  Another example of how evolution can improve the breed, as this happens to be one of the best systems on the market in terms of how it feels and how easy it is to use.
That being said, there is a bewildering amount of things you can change or individualise, and some things are buried away in sub menus, such as the aggressiveness of the brake regen.  Whilst you get an aggressive, almost one-pedal driving mode by nudging the transmission lever left towards the 'B', if you want to lessen it, you have to go into this menu.  A couple of paddles behind the wheel, or a switch like the MINI Electric has would have been preferred.
Storage is good, and there is a wireless charging pad in the centre console for our mobile.  The controls feel well built, and although the shutter lid that conceals the cupholders feels a touch flimsy, there not a lot to complain about here.  BMW use of silver buttons look a little cheap, and you really miss the nice solid black, high-quality plastic ones you used to get in the E46 3-Series.
This is a typical BMW interior, which is, on the whole, a good thing, but if you are looking for the "WOW" factor, you won't find it here.  They've left that for their new iX flagship.
USABILITY
WLTP figures suggest up to 285 miles, but as with most EV's you will struggle to achieve that.  We would expect to see around 240 miles from a full charge given the efficiency it showed during our time with us.  It is certainly much better than the Audi e-tron.
The battery is 80kWh and it will take charging speeds of up to 150kW meaning 0-80% in 34 minutes.  From a 7kW wall box, empty to full takes 12 hours, but if you specify the optional 11kW on board charger, and you have the higher rated 11kW wall box, that time drops to 8 hours.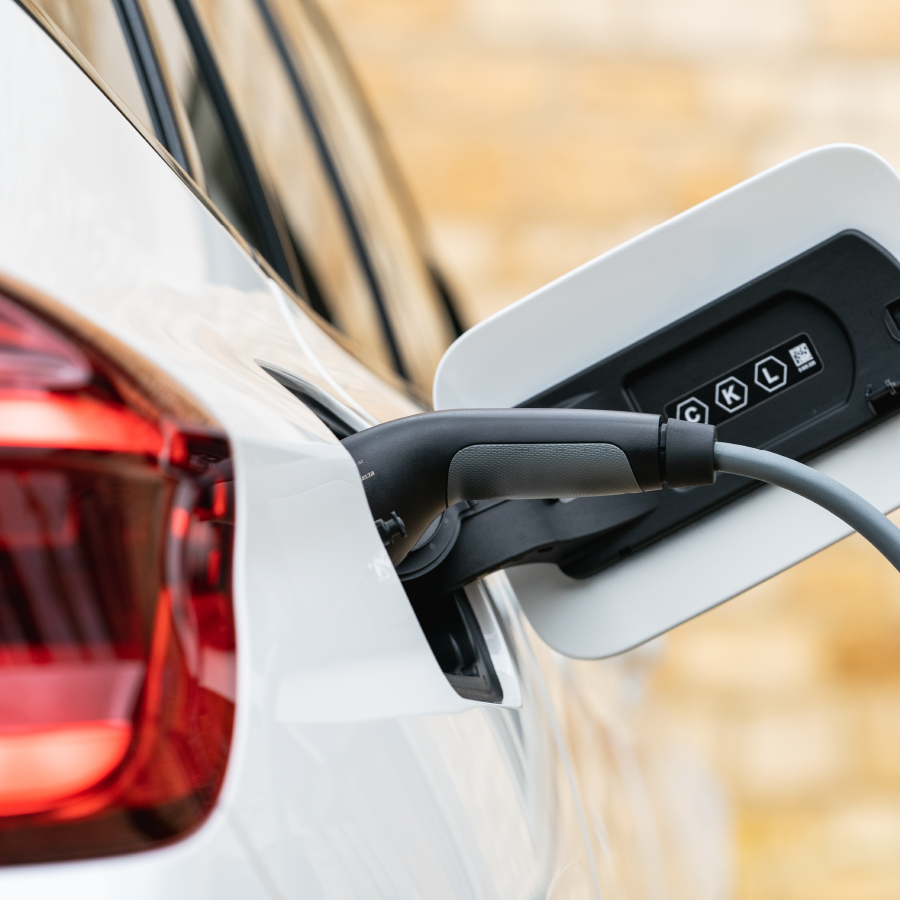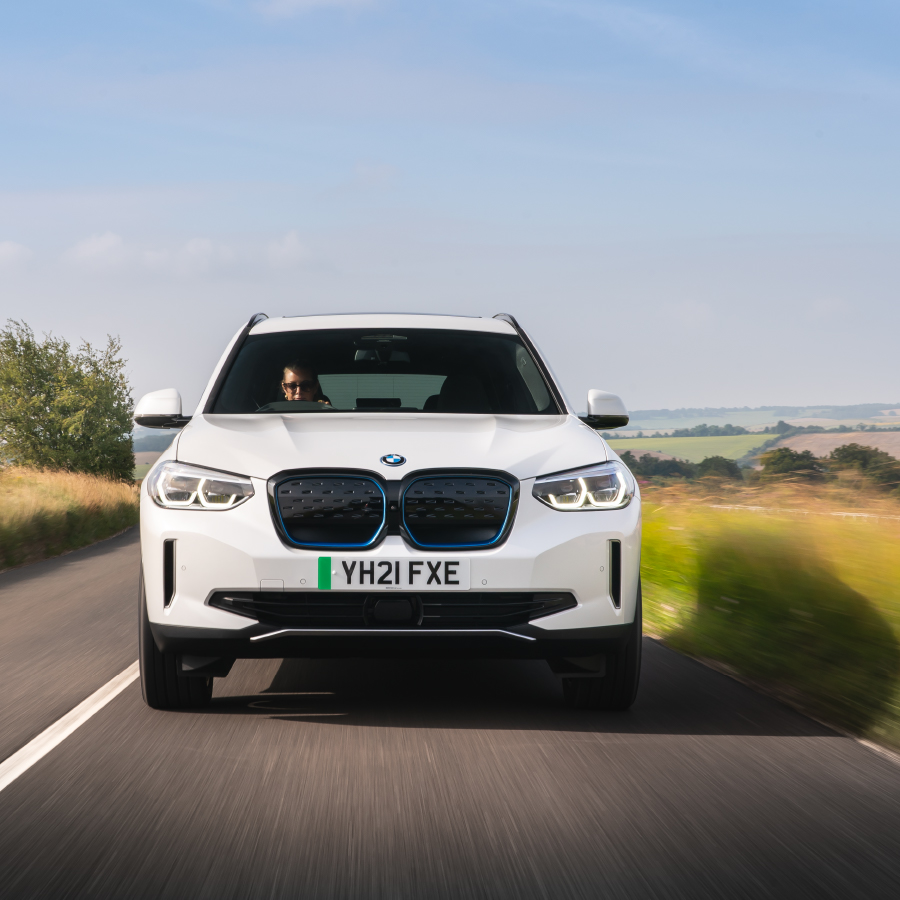 PERFORMANCE AND HANDLING
BMW only offers the iX3 as a single motor car, in other words, two wheel drive.  The motor is mounted at the rear, so it drives like you'd expect a BMW to, front wheels to steer, rear to drive.  And it has a reasonable turn of speed given its 286bhp, even though it isn't a light car.  Still, it will gallop its way to 60mph from rest in under 7 seconds, and that is perfectly acceptable for this type of car.  And it's refined, with wind and road noise kept to a minimum despite the big 20-inch alloy wheels.
The steering is nicely weighted, as are the main controls, and the whole car will feel very familiar to current BMW owners and drivers.  
You can have three levels of braking, for argument's sake, low, medium and high.  You then have a further setting, 'Adaptive' where the car uses a combination of cameras and GPS locators to decide what the most efficient use of the brakes might be.  So, for instance, on an empty motorway late at night, there will be a minimal amount if any.  However, heading into the city centre on a busy morning commute, it ramps it up.  Very clever, and it works beautifully.
The suspension is nice too, and its operating adaptive dampers with a 'Comfort' and 'Sport' setting depending on your mood, meaning the ride is compliant and never crashy.
Handling is also very good for this type of vehicle, with a typical BMW balance and good body control.  As previously mentioned, the steering is nicely weighted and gives a reasonable amount of feedback through the wheel.  It's never going to feel at home on a race track, but it certainly doesn't feel out of its depth on a more twisting and demanding road.
All in all, this is a nicely balanced, well-performing car, and whilst we will stop short of calling it fun, it certainly isn't dull.
PRICING
Our test car was the pre-facelifted Premier Edition Pro which has no options fitted (because there really isn't anything else you could really want) and that comes out at just under £62,000.  A similarly priced Audi e-tron would be substantially more than that, as would the Mercedes EQC and Jaguar I-Pace. The facelifted car however comes in two trim levels, the M-Sport and M-Sport Pro with a starting price of £59,800 and £62,700 respectively, and these prices are correct at time of test.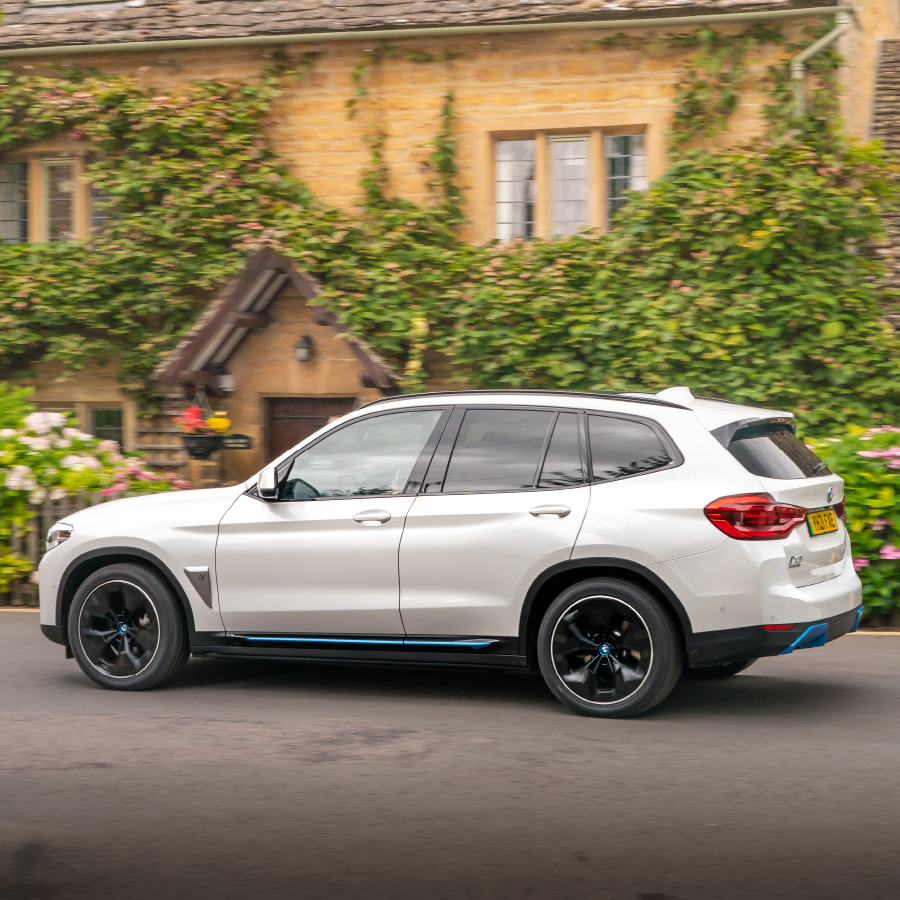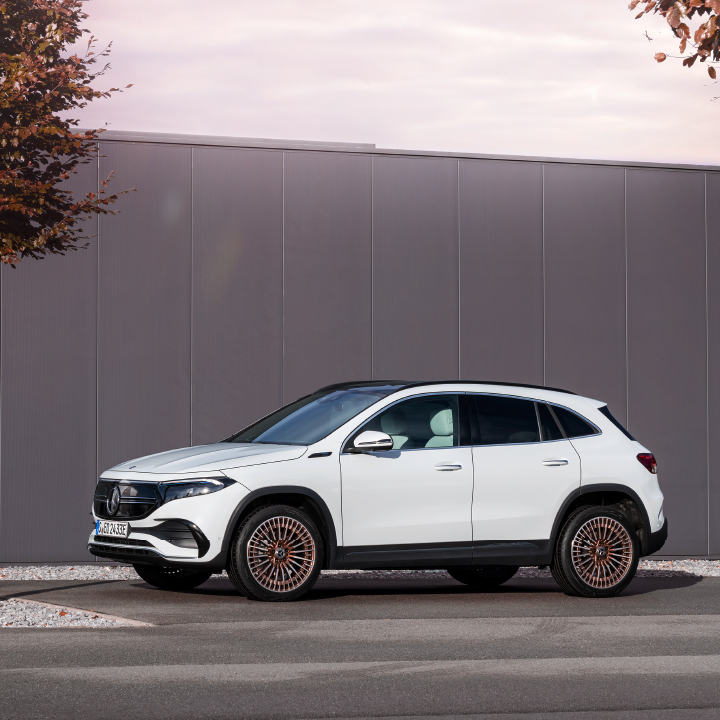 COMPETITION
Competition still comes in the form of the Jaguar I-Pace, Mercedes EQC and Audi e-tron, all being a similar size and price.  You may also want to consider slightly smaller offerings such as the Audi Q4 e-tron 50, Ford Mustang Mach E GT and Volvo XC40 P8 Recharge.  Remember that we are also about to see KIA launch the EV6 GT, and although they are a bit smaller, the Genesis GV60 and Nissan's Ariya.
PRO's
We like:
Build quality 

Chassis dynamics

Good performance

Relative value for money against main rivals
CON's
We don't like:
Not as adventurous as rivals

Just two wheel drive

Poor design details

Feels compromised in some areas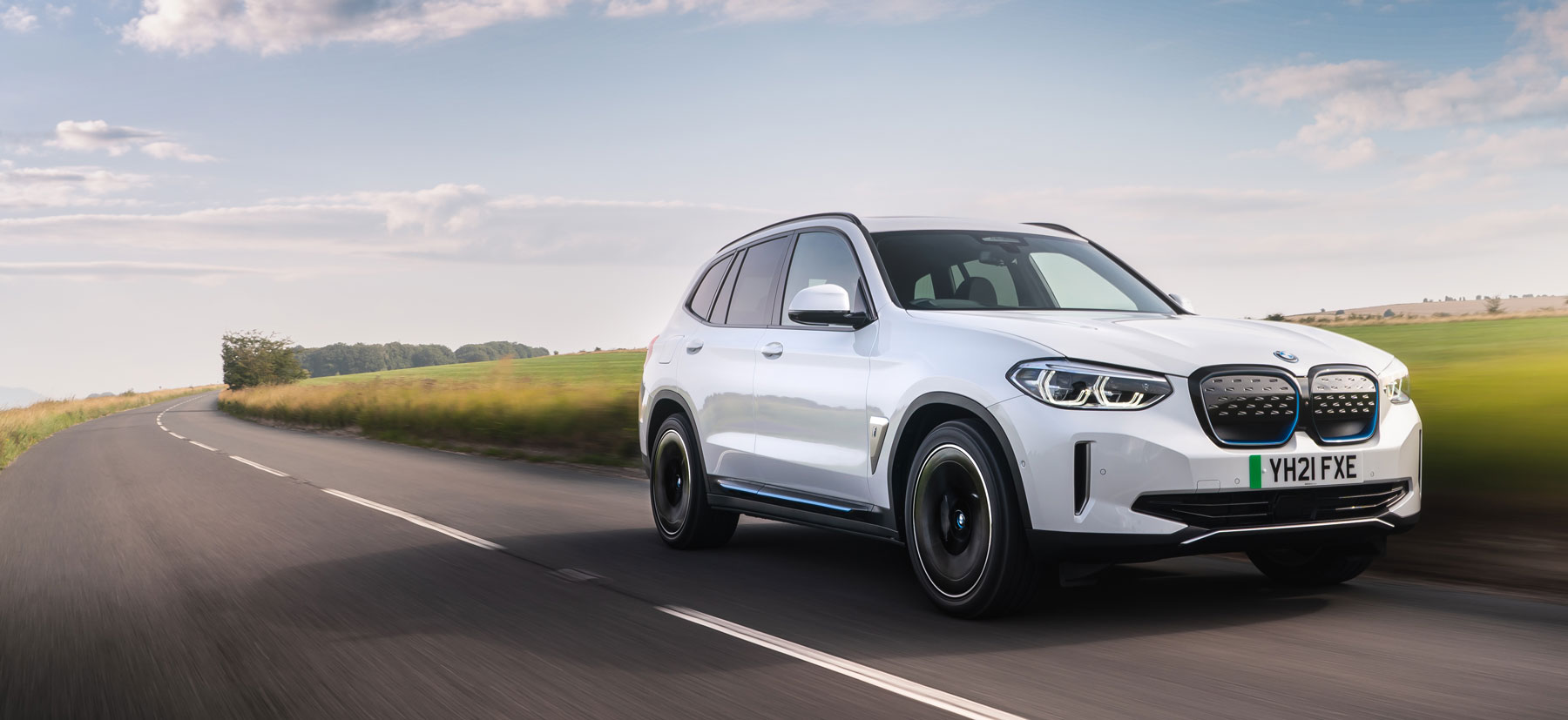 CONCLUSION
So, what's with the iX3?  Did they just forget to give us an electric SUV and therefore quickly cobbled together this one?  No, what they have done is given us an electric car for those who are yet to be brave enough to go the full BMW 'i'.   That's the only way we can describe it.  It's a car for those who want an electric car, but don't want to be too radical, and to do that before with a BMW badge meant being radical.  BMW have played it safe for those customers who also want to play it safe.  And given the size of the SUV market, it makes absolute sense.
No, it isn't perfect, and personally, we'd still choose an I-Pace over this, but it's better than an Audi e-tron to drive and offers better value for money and better efficiency, despite the design being a bit behind the Audi's in terms of modernity.  It's one of those cars that shouldn't really work, but kind of does.  
It's better as a whole than its individual parts would suggest, and that makes it a surprisingly good car in our book, and we can heartily recommend it.
Other AUTO

EV

Electric Car reviews
Here a selection of other reviews Auto EV have created that you may find of interest
HYUNDAI KONA V'S VAUXHALL MOKKA E
Mini Electric | Review 2020