Controversial name, conciliatory car. It would have been remiss of possibly the biggest automotive giant, Ford Motor Company, to ignore that success comes in an SUV-shaped box these days, especially when you are dipping your toe in the EV pool for the first time.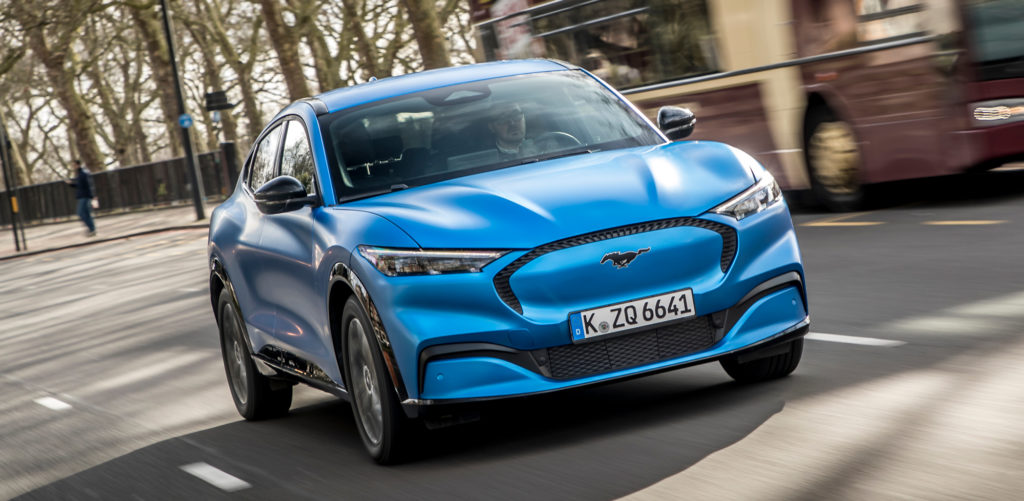 Controversially, I think its a handsome beast, and I personally don't have too much of an issue with the Mustang badge adorning it. It's Ford's halo product, the galloping horse, so why not use it to help you get the message across that times, as Dylan once sang, they are a'changing. And its not a replacement for the fabled Pony Car (that continues as is) but it will have to share it's stable with the new, electric workhorse.
The numbers cant be denied, as its a real Tesla rival if they are close to reality. A range of up to 370 miles, with a 58mile charge available in just 10 minutes, if you can find a charger capable of pumping that much electricity in the UK's woefully inadequate network. Still, even if that range is more laboratory-led that ring road of Letchworth, it still looks like a real-world range of 300+ miles is potentially achieveable, and that is what people want to hear if they are to start getting past their range anxiety as it is a very useable amount of travel.
We can't tell you what its like to drive at the moment (that will come later this year) but we can tell you what its like as a passenger as I have spent today being chauffeured around London in one by Guy Mathot, engineer for vehicle dynamics for C Segment cars, based at Lommel Proving Ground, Belgium.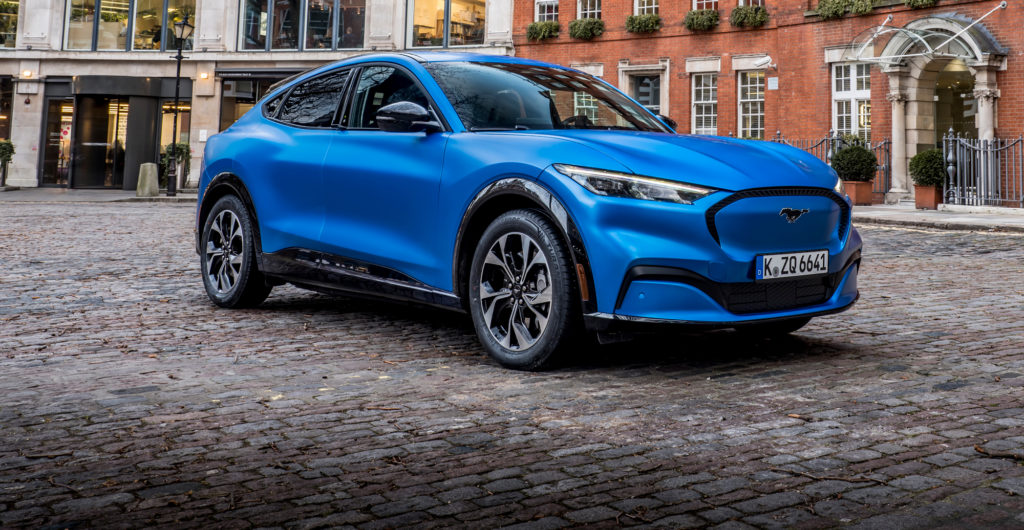 What I am able to determine from the choked Capital streets (apart from the questionable launch location of central London) is that this car has been a ground-up, clean sheet design. Yes, there are the obvious styling clues to tie it to its coupe cousin, but the car deserves recognition its own right. Interestingly, Guy was keen to point out that they didn't really benchmark the car against what you might consider to be natural rivals (its similar in size, and dynamics, to the Jaguar I-Pace), but against the Mustang itself, and how they could translate that car's DNA into an all-electric SUV. Based on today's brief liaison, I'd say they have done an excellent job. And that couldn't have been an easy task given the high bar they have set themselves.
Like I said, it hard to give. Definitive verdict from the passenger seat, but I'm going to be cautionary optimistic that this is a great starting gate for the electric Pony.