AutoEV – Full road test review – Audi E-tron GT
Car's sharing platforms and mechanicals isn't a new thing exclusive to EVs. Over the years, many of the most commonly popular cars gave something to a cousin model from a sibling company. Take the humble Volkswagen Golf in Mk4 guise.
Audi E-tron GT – the ultimate definition of the breed?
Car's sharing platforms and mechanicals isn't a new thing exclusive to EVs. Over the years, many of the most commonly popular cars gave something to a cousin model from a sibling company. Take the humble Volkswagen Golf in Mk4 guise. It helped create the SEAT Leon, Audi A3, Skoda Octavia and derivatives thereof. Even before that, the 'Type 4' programme between long-missed SAAB, Alfa Romeo, Lancia and Fiat gave us the 9000, 164, Thema and Croma respectively.
It's a simple way of sharing high development costs on a model that some may not have set out to offer on their own, and the results achieved can be very different as each brand wants to engineer its own 'DNA' into their model.
And so when Audi asked to borrow a few bits that sit underneath Porsche's excellent Taycan, the chances are the results were going to be startling given how good the baseline already was.
Don't, however, mistake that for thinking that it will just be an Audi-fied Taycan, for it is much, much more than that. This car's character runs way deeper than the skin.
The exterior design is, to these eyes at least, the best-looking Audi since JJ Mays designed the first TT, and there hasn't been many ugly ones since then. It exudes a presence that means you can't mistake it for anything beginning with an "A" in the range. The whole car hunkers down over the four wheels which, along with a wide stance, gives it a presence on the road that befits its lofty price ambitions. Its futuristic and beautiful simultaneously. The big, 21-inch wheels of our test car help to fill out those blistered arches perfectly whilst not giving anything away to ride comfort or mechanical grip. The very best example of design working with engineering.
The interior just doesn't shift the game on, however. When you sit behind the wheel of the Taycan, you feel like you are in a Porsche from 10 years in the future. The classic 5-dial binnacle and rising console shadow what we know from the brand, but with a twist. The E-tron just feels like any other Audi. Well-designed and supremely well built, but just lacking the futuristic flair that the exterior promises. And some of the option prices in there might have you questioning what is in the drinking water in Inglostadt. Over £8,000 for the (admittedly excellent) Sports Seats Pro is wince-inducing.
But from here on in, the news is all good. The GT rewrites the definition of that moniker. It is a supremely capable car that can cover ground swiftly, confidently, and comfortably. There is a huge amount of grip form the chassis, and with 530 instantaneously accessible horsepower on tap, the performance is nothing short of remarkable and, for most people, more than acceptable. For those where it isn't, Audi offers you the even more powerful RS.
A 93.4kWh battery coupled to an 800 volt system means the car will accept up to 270kW of charging power giving you 62 miles of range in just 5 minutes from an ultra-rapid charger. More so, you can go from 5% to 80% charge in just 23 minutes, and with a WLTP range of 298 miles, this is one GT that won't inconvenience you on your Grand Tour, especially one that has as much luggage space.
A chassis that combines grip with comfort and delivers driver confidence to push on means that the E-tron GT forges its own path in the world and moves itself away from the Taycan convincingly enough to warrant your indecision. Yes, the steering lacks the ultimate sharpness of its cousin, and the interior could, no should, be better, but in all other ways, the E-tron GT is a worthy flagship to Audi's range and one of the very best examples of how sharing platforms can really be at the benefit of the driver.
It's a true thoroughbred that stands comparison with the very best GTs in the world. Electric or otherwise.
Other AUTO

EV

Electric Car reviews
Here a selection of other reviews Auto EV have created that you may find of interest
HYUNDAI KONA V'S VAUXHALL MOKKA E
Mini Electric | Review 2020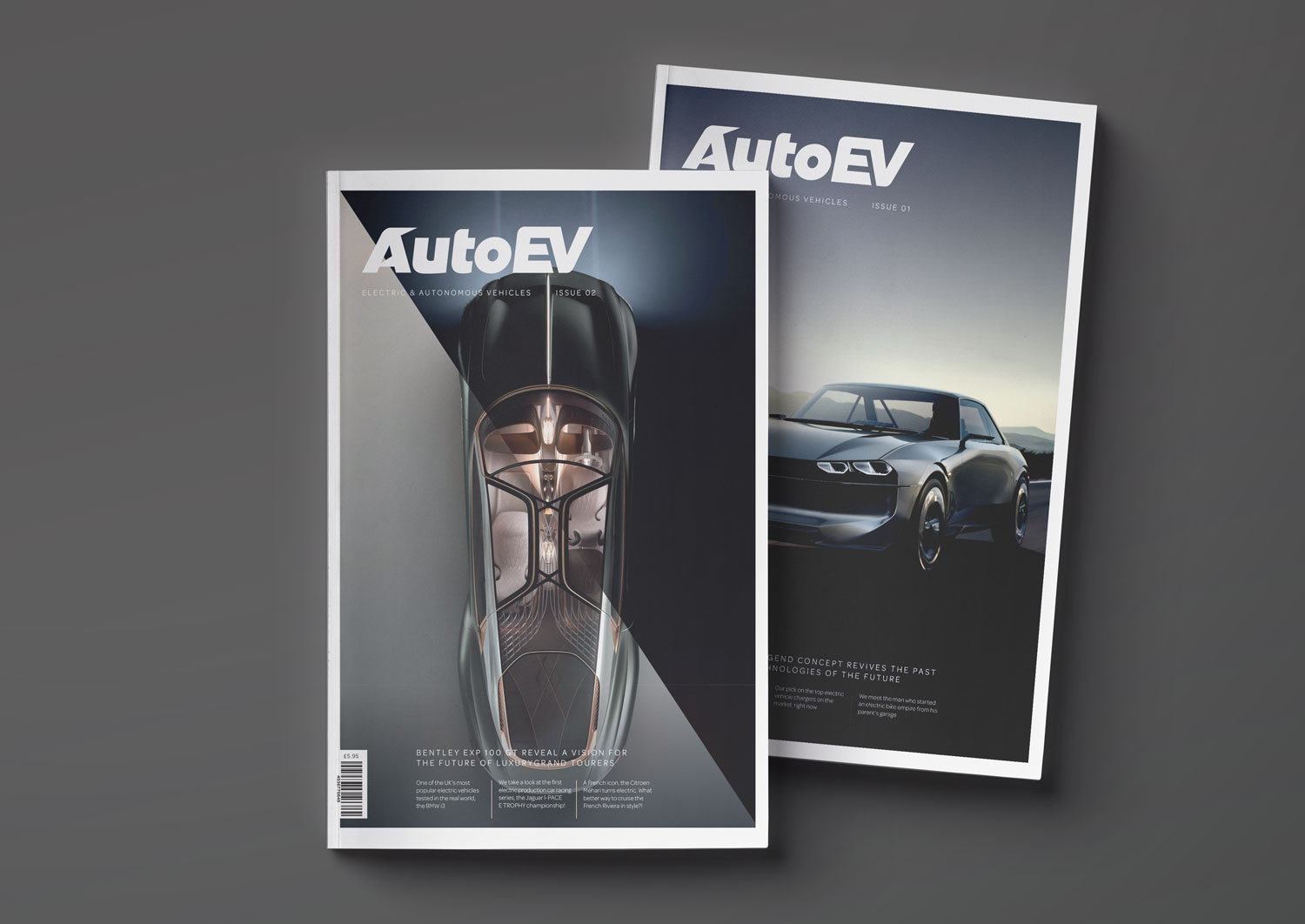 AUTO
EV

Magazine

AutoEV magazine is designed and styled to appeal to the electric vehicle enthusiast, focusing on lifestyle, innovation and the excitement of driving this new breed of cars.
"Old-school gorgeous. And you've done that special thing - made EVs objects of desire. I'm looking forward to reading every word this weekend."
Quentin Wilson, Automotive TV Celebrity
"Your magazine has a really high-class and premium look."
Mason Finney, Media Relations Executive, Peugeot Motor Company.