AutoEV – Full road test review – Audi e-Tron S
"E-tron" seems to have been applied to many Audi's over the past few years, from hybrid A3's, to SUV's, to four-seater GT cars and even Le Mans winning sports cars. Yet the plain old e-tron (lowercase remember, just like the original 'quattro') is the name applied to the company's mid-sized, all-electric SUV that takes the fight to the Jaguar I-Pace and Mercedes-Benz EQC.
INTRODUCTION
"E-tron" seems to have been applied to many Audi's over the past few years, from hybrid A3's, to SUV's, to four-seater GT cars and even Le Mans winning sports cars. Yet the plain old e-tron (lowercase remember, just like the original 'quattro') is the name applied to the company's mid-sized, all-electric SUV that takes the fight to the Jaguar I-Pace and Mercedes-Benz EQC.
Yet it has always been a car that we have had mixed feelings about. On the one hand, it's a lovely piece of typical Audi, well-designed, beautifully built, and very refined. On the other, though, it's a bit stodgy to drive, isn't very efficient and is priced in the stratosphere.
To try and win us enthusiasts over, Audi has now applied a little bit more tech in the shape of the world's first 'tri-motor' EV, more performance, the fabled 'S' badge to its rump, and a few more ££'s to the price tag.
Is it enough to take on the Coventry Cat and have us declare it the performance electric SUV of choice, or is it another "worthy-but-ultimately-disappointing" sporting car from the four rings of Ingolstadt?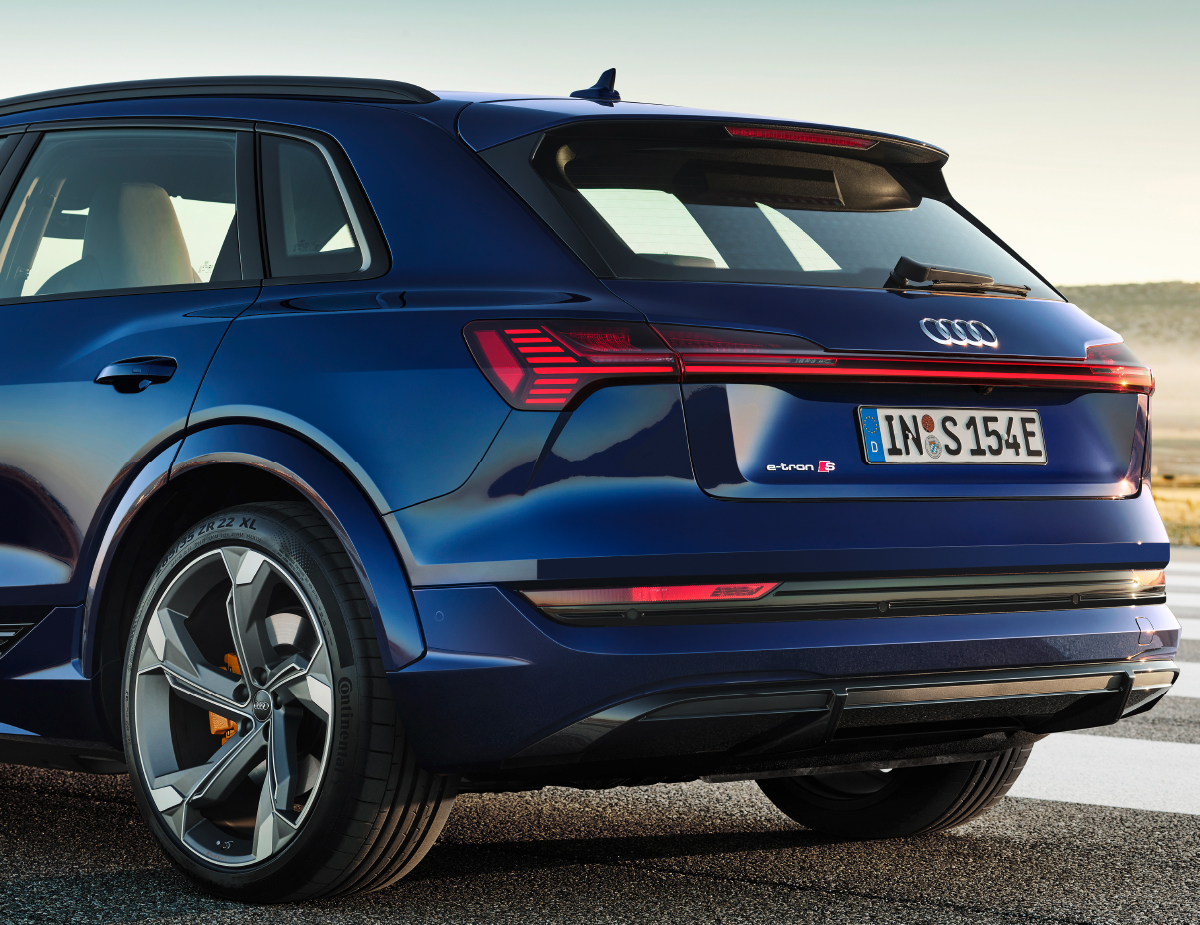 STYLING
In terms of styling, not a lot has changed.  There is a sportier demeanour to the car, but only the mild 'S' addenda, and not the full-blown 'RS' that the e-tron GT gets.  
There are clever digital matrix headlamps with coming and leaving home animations, but these are a £3,000 option. Otherwise, the differences are confined to some silver trim and some enlarged front air intakes to aid airflow around the front wheels. Unique to the 'S' is also a slightly wider stance thanks to extended wheel arches and some colour-coding to them as well.  The wheels are 21-inches as standard (with optional designs) and you can specify 22-inch alloys if you laugh at the perils that the kerbs outside your home provide you with.
Around the rear, it's just the same, with the silver 'S' trim being in play as it is at the front.  As with all the other e-trons, you can also specify it in the 'Sportback' body style, giving it a bit more of a rakish look.  It is a handsome car, although in our book the I-Pace is a better, more dynamic looking, and importantly, fresh-looking design.  Something that used to be Audi's distinction.
PRACTICALITY
The overall size of the e-tron might surprise you given the price point, as it isn't a big car like a Range Rover Sport or Porsche Cayenne.  It's similar in size to the company's own Q5 which is a medium-sized SUV.  In fact, it is only just longer than a Land Rover Freelander 2, whilst being narrower and lower.  That said, it has a boot capacity of 660 litres which opens up to 1725 litres with the seats down which you do by handy little handles located in the side panels of the boot itself.  There is some underfloor storage at the rear, and a cable storage box at the front of the car too, so it gives you as much space as you'd want from a car in terms of luggage capacity and is much bigger than rival Jaguar offers.
Rear accommodation is also on the better side of commodious.  You won't be lacking in room back here in any extremis.  Head, leg and foot room is exceptional, even with the large and expensive panoramic roof optioned.  Oddment space is good with cupholders, folding armrest with cubby boxes and door bins.  USB-C charging ports feature too for charging up tablets and of course, ISOFIX points that are easy to get to and neatly integrated.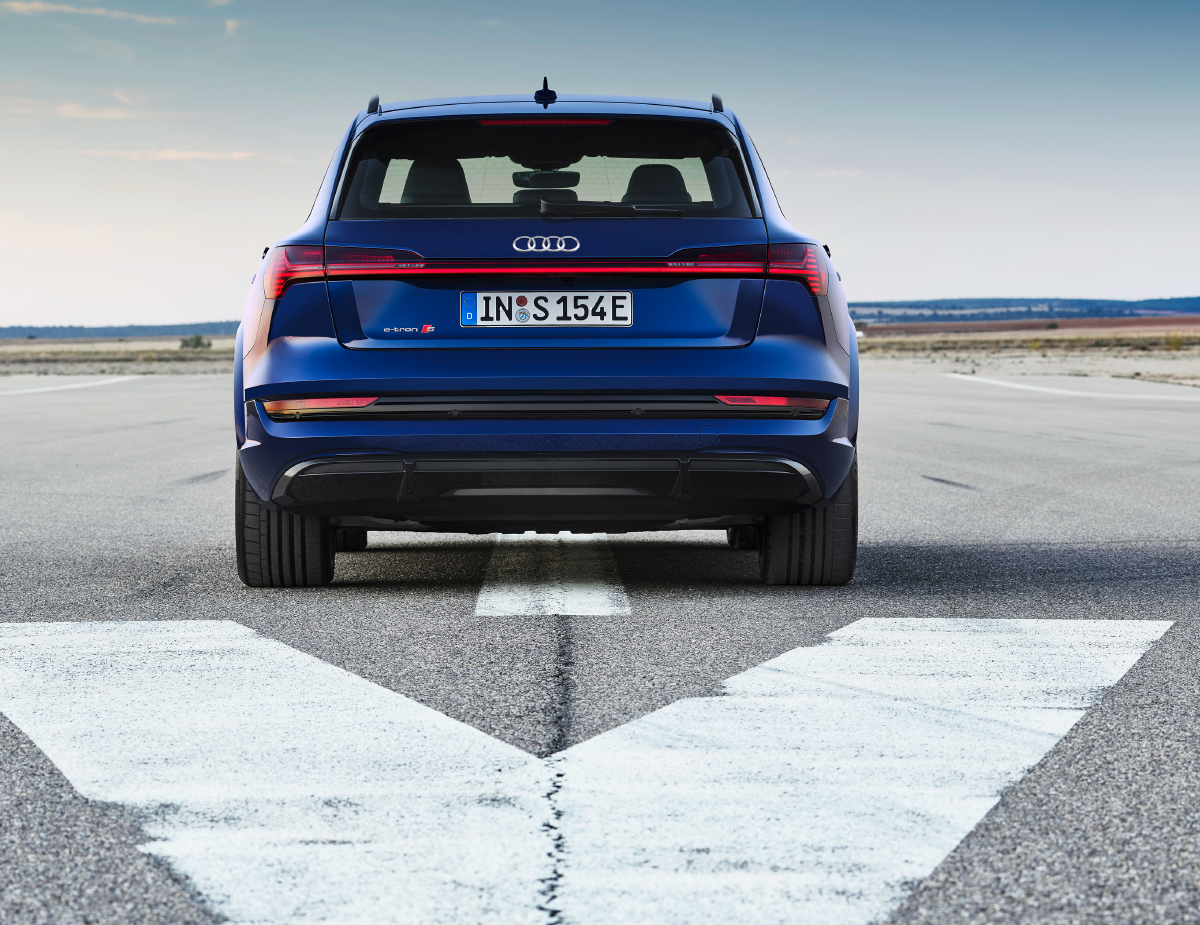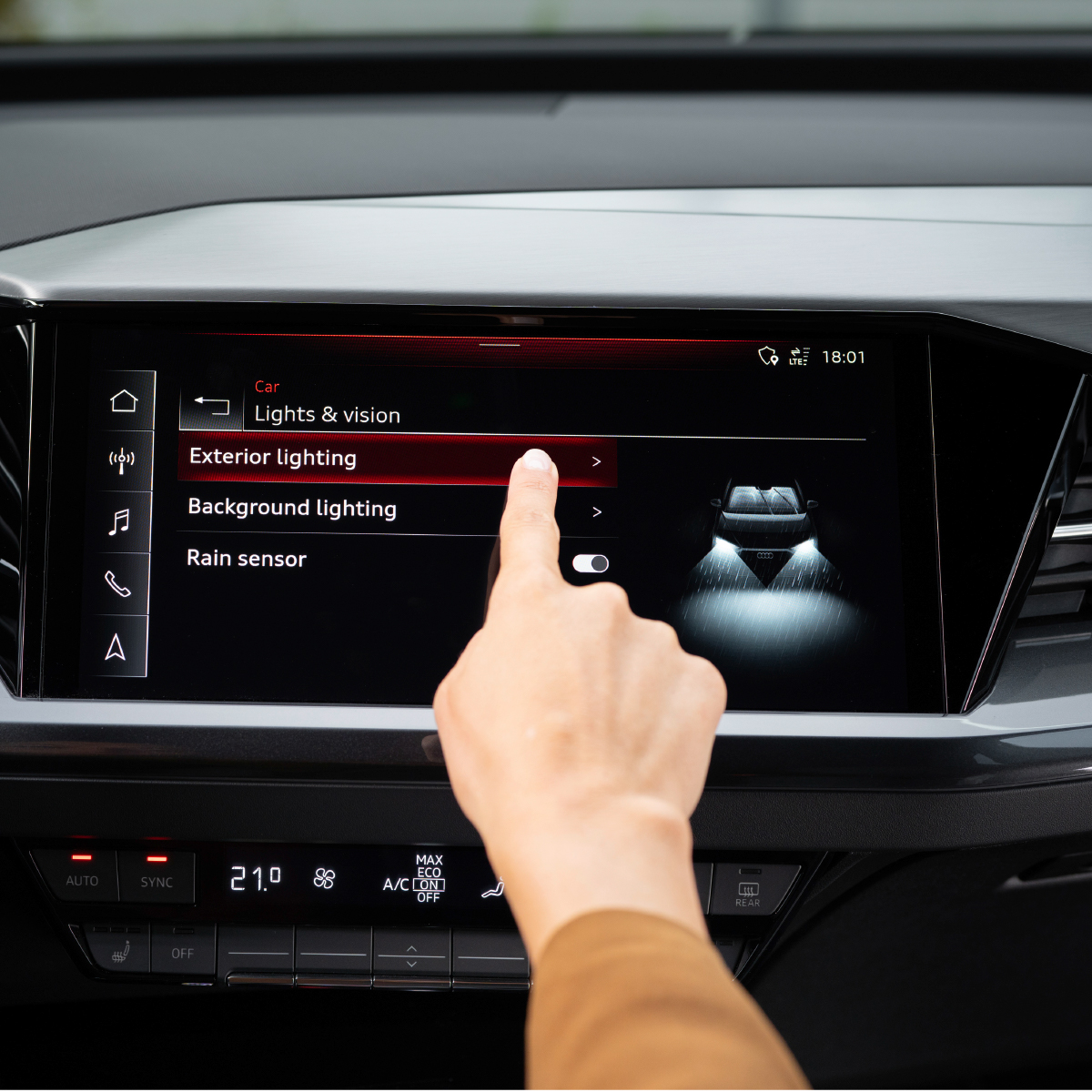 INTERIOR
The e-tron S features the same 3 screen fascia that we have already seen in the previous two e-trons.  It's a nice layout, and although you don't have the physical HVAC buttons that you get in the GT or the smaller Q4 e-tron, it is nice to use and comes with some haptic feedback.  All is as before, and it is a typical Audi full of nice design and decent build quality.
If there is any faults, they tend to be small, and very personal things that can annoy.  The wireless charging pad is placed vertically down the centre console with a clip to hold it in place, and whilst that saves some space, it is a bit awkward to place the phone in there and remove it when you leave.  A horizontal pad that the phone just lies on would be preferred.  And the gearshift lever isn't as neat a solution as the one in the smaller Q4 or GT.  But on the whole the cabin is a really nice place to spend time in. 
The dashboard itself is nicely styled, with high-quality materials used with everything you touch soft and nicely finished off.  
The 'S' also gets Nappa leather sports seats as standard on the 'S' offering a more sporty design and good driving position.  The steering wheel is a nice size too, not too thick, and the controls placed on it are, thankfully, not the touch-sensitive ones that are on the Q4.
All said, it looks and feels like you would expect an Audi to, and whilst there are areas that you could criticise, these would be minor points that perhaps others wouldn't have issues with.
USABILITY
The car retains the 95kWh one that you get in the standard e-tron which is a big battery. Therefore, you would expect a good range from one so large, given what other manufacturers can do with these larger batteries and even what Audi themselves can do with the one on the smaller Q4 e-tron.  The official range according to Audi, however, is only up to 221 miles, which in the real world will probably be closer to 200.  Very disappointing, and it remains the biggest failing of this car.
It should take a fast charge up to 150kW and give you 80% in around 30 minutes from a rapid charger.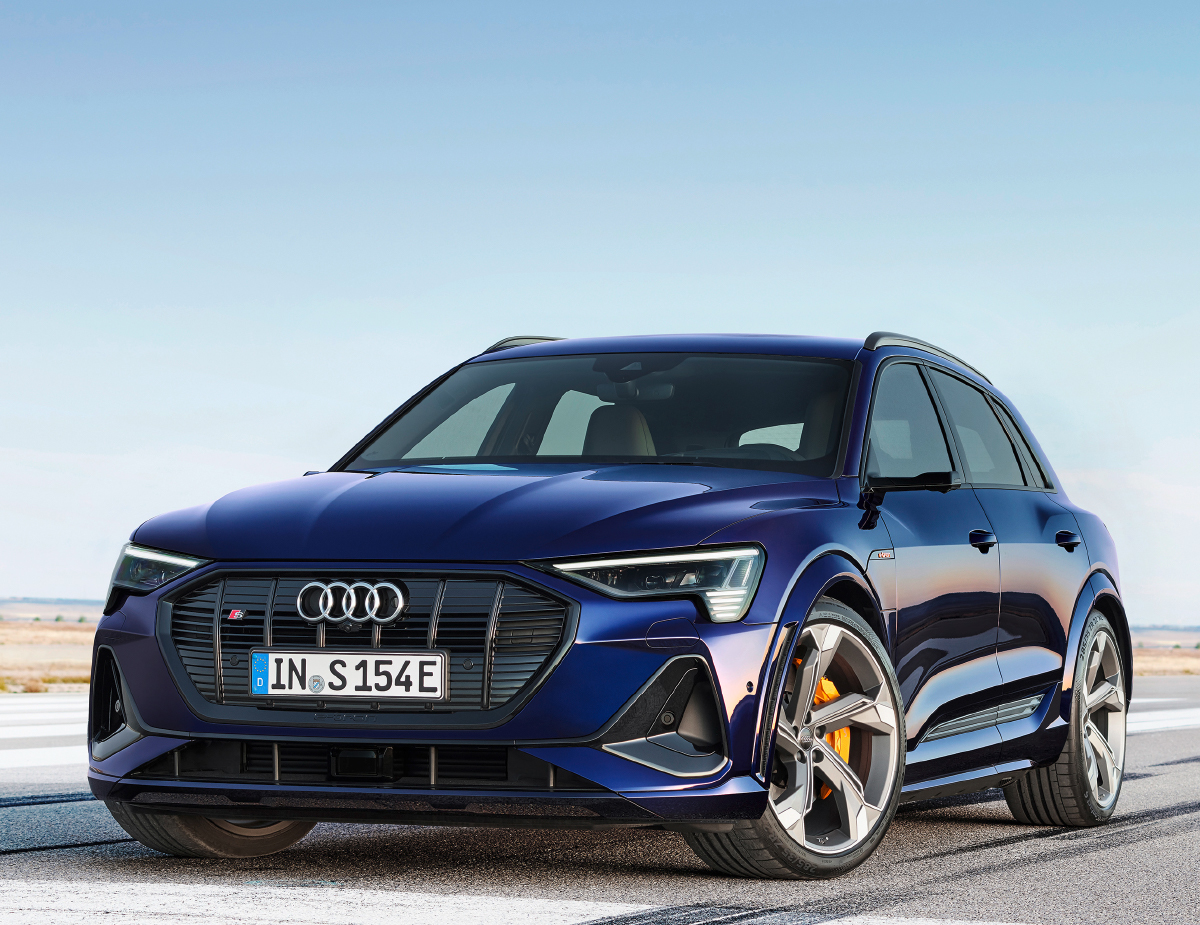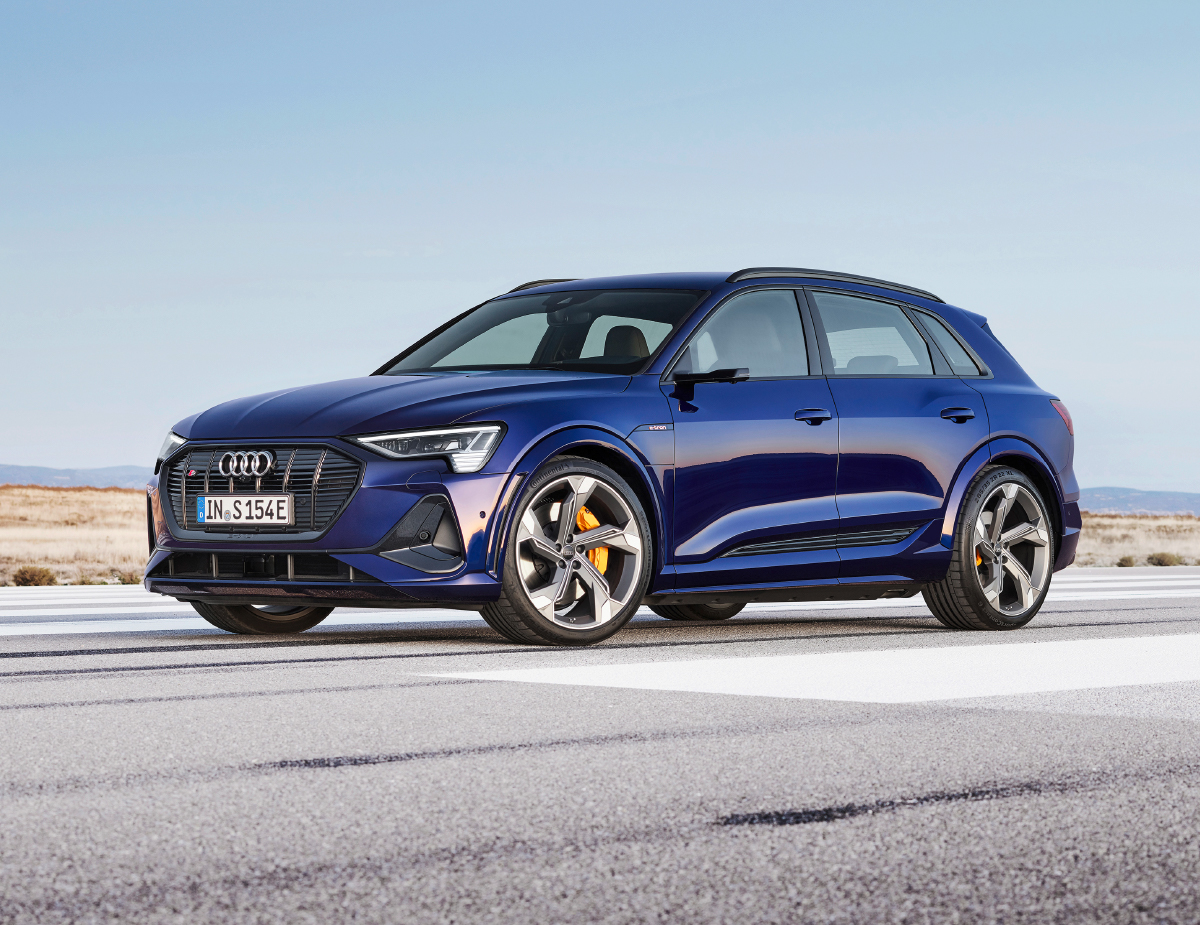 PERFORMANCE AND HANDLING
Power is up over the standard e-tron to 496bhp, which, along with 717lb ft of torque, will thrust this two and a half tonne SUV to 60mph from rest in just 4.5 seconds.  But that is only in Sport mode, and only available for 8 second bursts at a time, a sort of "overboost" facility if you like.  But away from that, the car does feel significantly quicker than the standard car.  Its power is also delivered in a very linear fashion because the car has three electric motors.  Audi has essentially put the standard car's large rear motor on the front axle, and then two of the small motors that would normally power the standard car's front axle on the rear. 
Most of the time, the car disengages the front motor for better efficiency, making it, essentially, a rear wheel drive quattro.  The front motor will spring into action when either the driver demands it through performance, or the car requires it from a traction perspective.
However, the motors go a stage even further than that with the rear two modulating power to each individual wheel as necessary, a sort of clever, electronic limited slip diff if you will, increasing grip through the car's torque vectoring system.  By using software to control this instead of mechanical linkages, you get a system that can react 25% quicker.  A stage on from that, and you have the car's ability to apply the brakes gently on the inside front wheel which tucks the nose of the car into the bend and rotate the whole vehicle much more neatly in normal use, or even, on a circuit of course, provide more enthusiastic oversteer.
Yet all this means very little if you don't get the communication through the wheel that seems to be an Audi Achille's heel that never seems to go away.  Much like when we drove the standard e-tron, the helm doesn't communicate the drive that you might expect from a car that delivers this much performance and dynamics, and that seems a real shame after all the effort they seem to have gone to with the rest of the chassis.
Ride quality from the air suspension is good, and despite the large 21-inch alloys, it appears to be slightly better than we remember, although both the Jaguar I-Pace and Mercedes EQC still better it in this regard.
The brakes are good however, and you can adjust the level of regeneration through two paddles on the steering wheel.  You can almost use them as a form of 'engine-braking' as you set the car up for an upcoming bend, and it gives you as the driver another facet of interaction with the car.  Although it does then highlight the issue with the steering. 
PRICING
The Audi e-tron was never a cheap car and by adding the 'S' only makes things even more expensive.  The standard body style starts at £87,000, but to the specification of our test car, it ends up being an eye-watering £96,000.  But the story doesn't end there, because you can have a 'Vorsprung' edition which comes in at a staggering £103,000 before options.  Oh, and if you want the Sportback bodystyle, then you are adding a further premium of nearly £2,000.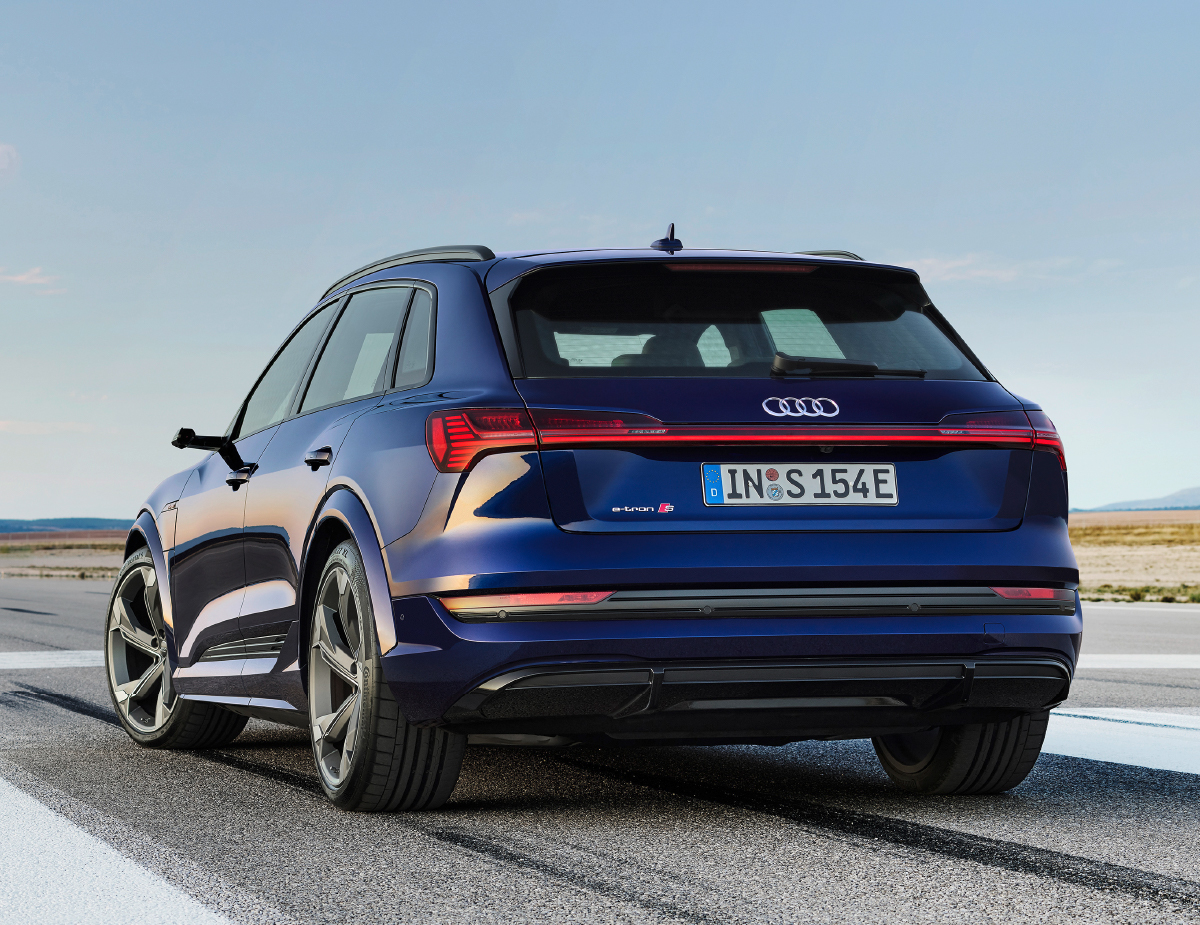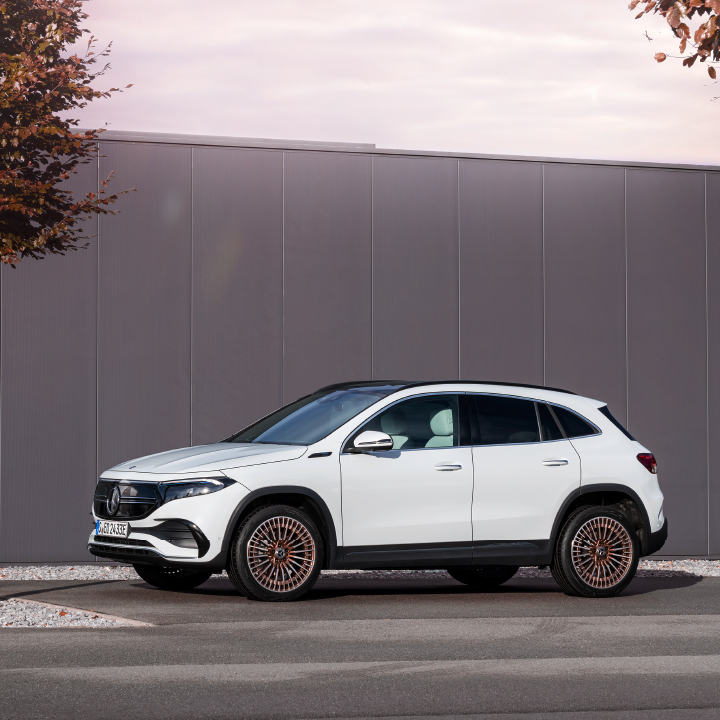 COMPETITION
Competition still comes in the form of the Jaguar I-Pace and Mercedes EQC, although the Mercedes doesn't really offer the sportiness of the e-tron S.  The Tesla Model X is having a bit of a refresh, and that will come back to the UK with a host of updates, more performance and a better range, as well as better accommodation.  Slightly smaller, but still worthy of mentioning from a performance point of view, are cars such as the Ford Mustang Mach-E GT, and Volvo's excellent XC40 P8 Recharge.  Away from full-blown SUVs however you have the ultra-desirable Porsche Taycan CrossTurismo, a car that does leave the Audi with a lot of questions unanswered.
PRO's
We like:
Quality

Design details

Chassis improvements over the standard car

Strong performance
CON's
We don't like:
Numb steering

High price

Poor range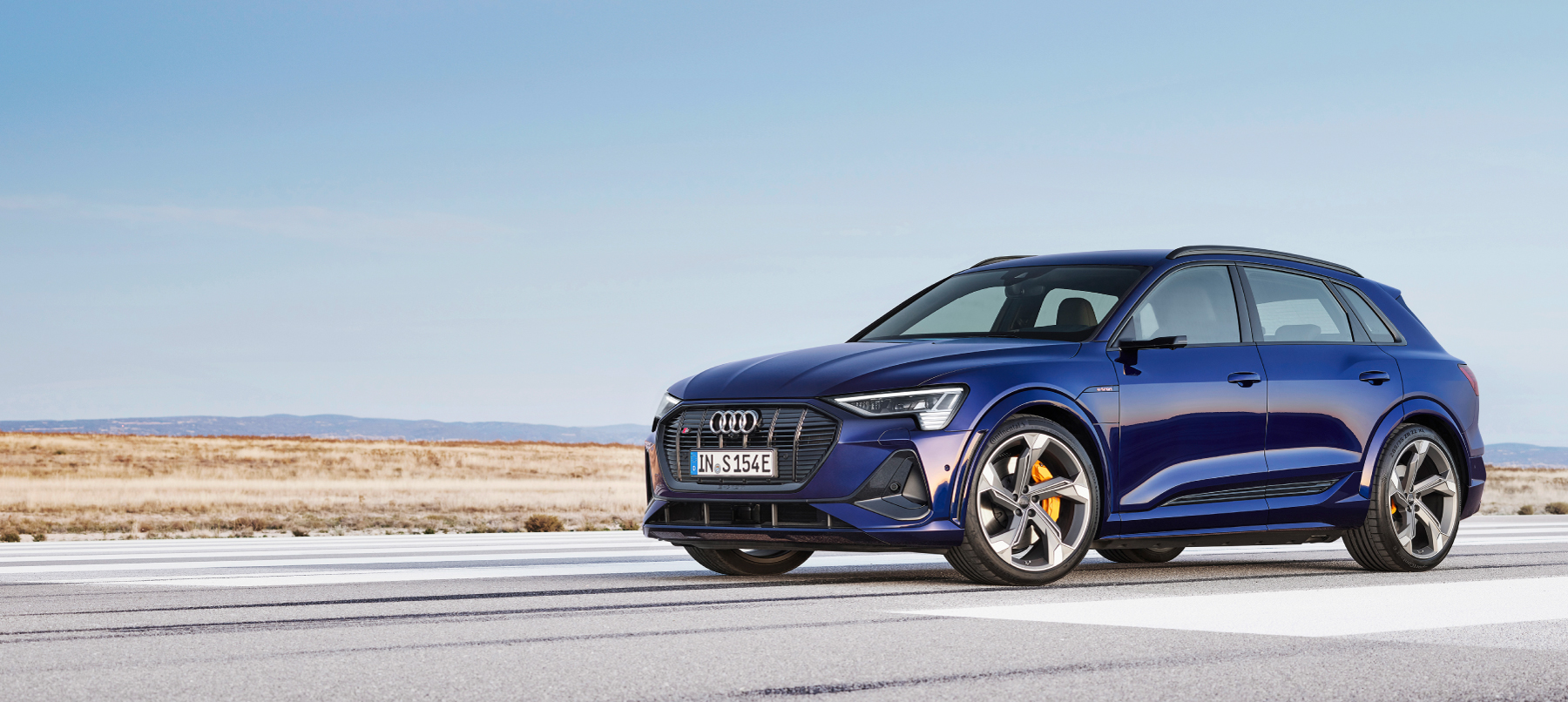 CONCLUSION
We know that Audi can build a good electric car.  We have seen that with the e-tron GT and Q4 e-tron, both of which are excellent EVs.  The questions is, however, has the 'S' finally delivered the full-size e-tron into the same category as its siblings by being the one to have?  No, not at all.  
The chassis, steering aside, is at last the dynamic wonder that is worthy of the quattro badge, and coupled with the car's excellent refinement, it would make it a stupendous car in which to cover huge distances in comfort on a family skiing trip, or traversing the continent with a boot full of luggage.  But the pitiful range limits this.  And whilst we have said before that range isn't everything, on a car that has this size of battery, with this level of capability and, quite importantly, at what is a £100,000 price tag, really should be better than this.  This isn't the type of car that you buy as a second car, and therefore, it needs to be better at this.
And if your argument is about the fact that it is an electric performance SUV, and there has to be a trade-off, then think on this.  You could buy a Volvo XC40 P8 Recharge which can go further, is as quick from 0-60mph and is as well built and as comfortable as the Audi, and still have enough change to buy a MINI Electric, Honda e or Fiat 500 e convertible for the same amount of money.  
Audi do build a better value electric SUV that is much more efficient, as well built and as well designed and is, to all intent purposes, just as roomy.  It has a Q4 badge on its rump.
Other AUTO

EV

Electric Car reviews
Here a selection of other reviews Auto EV have created that you may find of interest
HYUNDAI KONA V'S VAUXHALL MOKKA E
Mini Electric | Review 2020