AutoEV – Full road test reviews – Honda e
What importance do you place on design? Would you be willing to sacrifice some functionality and longevity in order to look good?
Watch the full Auto EV review on our YouTube channel, even better help us by subscribing to make sure you do not miss any of our future exciting reviews.
Honda e  navigation and interior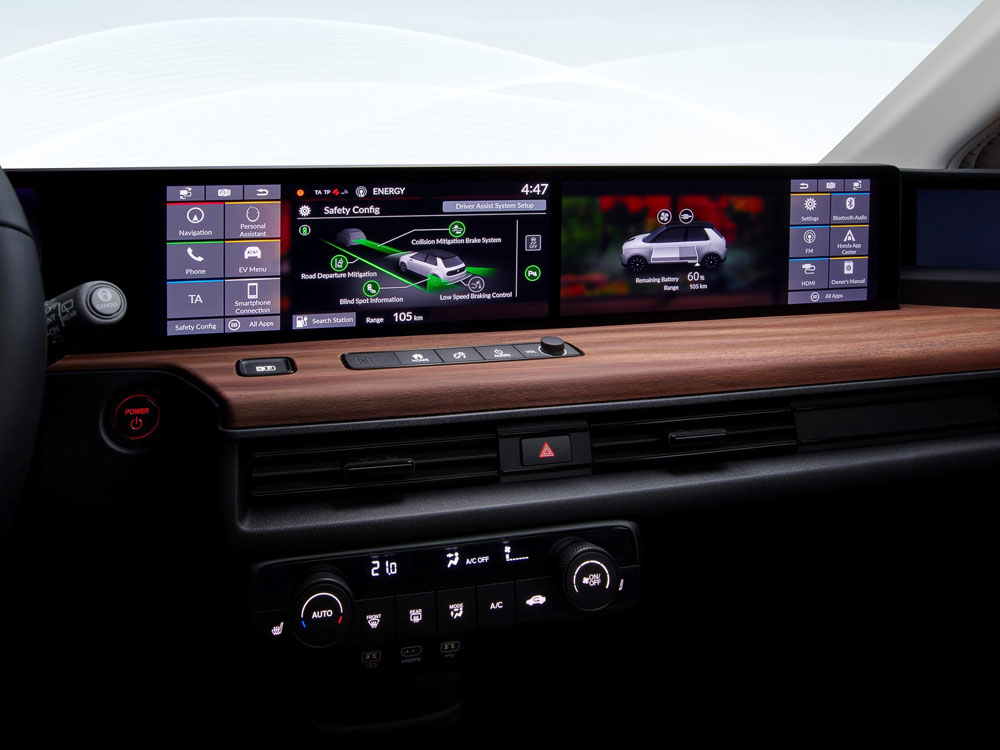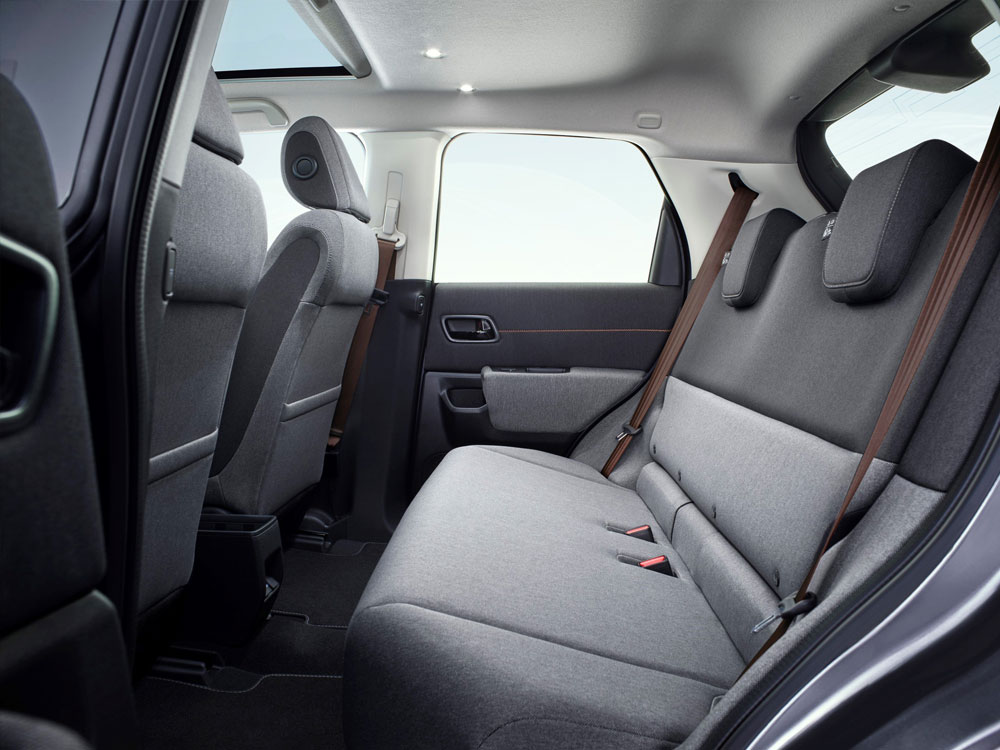 Honda e
What importance do you place on design? Would you be willing to sacrifice some functionality and longevity in order to look good?
Far be it for me to suggest that Honda cut any corners when it came to the new Honda e, but given the relatively low range, and pretty much useless boot, I'm willing to wager that they played a distant second fiddle to the design. And that is absolutely fine by me.
The little Honda e was one car that we were desperate to get our hands on in 2020. Given the engineering excellence that we have come to expect from the company that has built some of the world's most memorable engines, their first truly dedicated EV was bound to be a well-thought out and beautifully executed thing. Was the wait worth it?
If you were to judge the little Honda purely on its battery size and the range that it is capable of, then you might be disappointed. This is a ground-up EV remember, so a 35.5kWh battery capable of a potential 127 miles is a little disappointing, especially as the car's main rival, the MINI Electric, has a 32kWh battery and the potential to cover 145 miles from a modified internal combustion engined car platform. Yet to only factor that in would be to miss the point of a car that is destined for greatness.
Forget range. Honda have. In a car this size, the capability of covering over 200 miles on a charge is not important. They see the e as a pure and simple means of urban transport where the average daily commute is less than 23 miles. The focus here has been on design, technology and sheer product desirability. And that it has in abundance.
The car, originally previewed in concept form, changed from having three doors to five, and yes, some of the design was toned-down for production, but the original form is still there. The interior is a masterclass on how to move away from the predictable norm, with no less than 5 screens across the entire width of the car that sit atop a ledge for a dashboard. External mirrors are replaced by cameras that present their findings onto the two outer screens, whilst the driver has a screen directly in front to convey the most important information such as speed and range. The last two are there for infotainment and entertainment, even doubling up as an aquarium or Japanese garden for those moments of tranquility. There is a recycled material blended with wool on the seats, and the whole ambience is one of space and lightness. It really is a very special place to sit.
And dynamically too the car doesn't disappoint. No, it doesn't have the alacrity of the MINI or even the Peugeot e208, but it has a refinement about it that just makes journeys seem that little bit more bearable. Especially in more urban areas.
Whilst it isn't perfect, the Honda e has a charm and character about it that is much needed in the automotive landscape, and therefore the sacrifices that have been made to allow it to exist, were well worth making.
Other AUTo

EV

Electric Car reviews
Here a selection of other reviews Auto EV have created that you may find of interest
Mini Electric | Review 2020
Thankyou for the many excellent EV reviews throughout the year. Best EV channel on YouTube. As someone still waiting for my first EV to be delivered (Audi Q4 due end of March) it's been fascinating seeing the evolution of EV's during 2021. Thanks again - I'll continue to subscribe and watch all the videos.
I think you are the best car reviewer out there at the moment. Very informative, honest and take every car on its own merits. Keep up the brilliant work. 😀👍
And our award for the best EV channel for 2021 goes to…AutoEV. A great job guys and although he might only be 5'7" 5'8" this channel is definitely a sleeping giant and, for sure, one day soon it will get the viewing figures it deserves!
Many thanks for the brilliant work! Watching a Scotsman chatter about EVs is a delicious antidote to planetary gloominess. And thank you for taking the time to respond to comments in a pleasant and intelligent way. That's what best defines this channel : a pleasant and intelligent tone.
Great channel. Keep up the good work in 2022. Picking up my EV6 on Thursday and so happy it got rated 1st. I watched your review of it a while ago and it helped make my mind up. Thx
If you keep up this frequency of videos I might as well cancel Netflix and just stick with YouTube premium 👍