AutoEV – Full road test reviews – Mazda MX-30
In this automotive world we live in, it is fair to say that we can be guilty of overlooking some seriously good cars.
Watch the full Auto EV review on our YouTube channel, even better help us by subscribing to make sure you do not miss any of our future exciting reviews.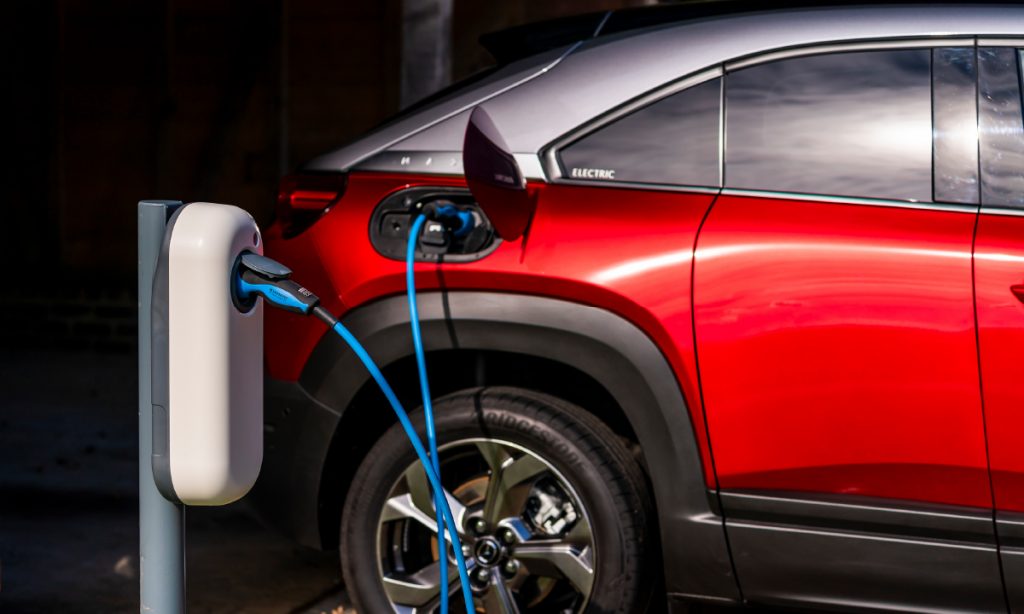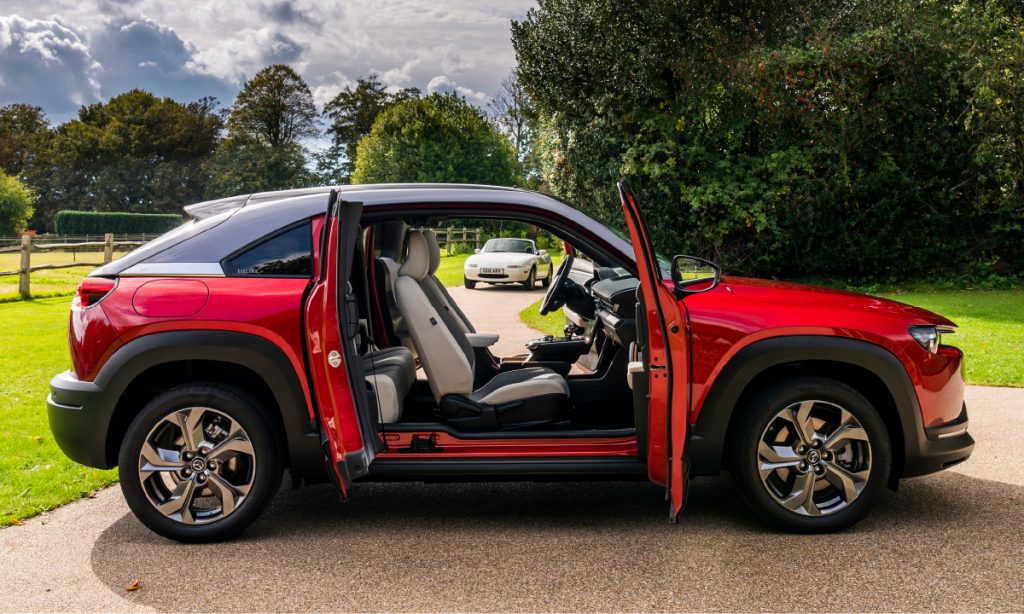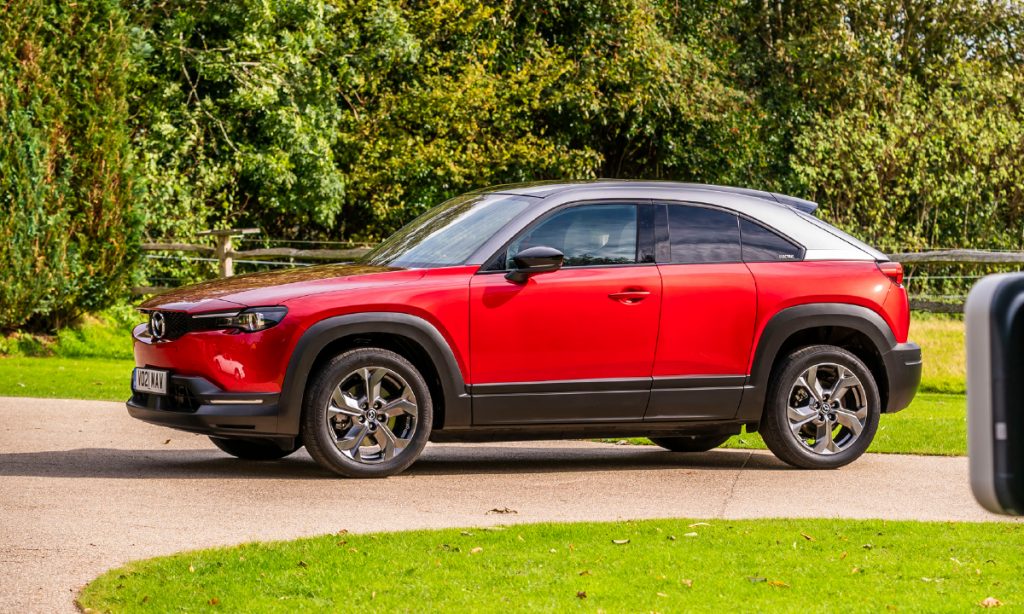 Mazda MX-30
In this automotive world we live in, it is fair to say that we can be guilty of overlooking some seriously good cars.  Take Mazda for instance.  We know them as maker's of the MX-5 and, possibly, the RX-7.  Yet there has been a serious amount of good Mazdas over the years that seem to have slipped away quietly, all but forgotten about.  The 323F V6, the MX-3, the RX-8.  And can you tell me about the Mazda 6 MPS?  No, probably not.
And so I hope that their first all-electric car, the new MX-30, doesn't go the same way as it really deserves your attention.
In true Mazda style, it's a bit unconventional.  It follows a familiar path in the sense that it is a small, compact crossover in style, but with a more coupe-like roofline and rear-hinged 'freestyle' doors, much like we have seen on the BMW i3.  Or, more likely, the Mazda RX-8 that was on sale years before the all electric BMW graced the showroom.
A 35.5kWh battery offering a potential range of 125 miles is, at first, not going to win it many friends.  And yet, there is a part of me that sees the sense in it.  Mazda calls it "right-sizing", in other words, why carry the weight of  a much larger battery around when their own research shows that the majority of their drivers only do an average daily commute of 26 miles?  It's an urban-centric vehicle, and later this year, they plan to offer the car with a range-extender engine for those who need more miles.  Possibly a Wankel rotary.  Well, you didn't think they would be conventional, did you?
Let's park the range disappointment for the moment, because it shouldn't detract from what is an excellent new entrant into the market.  Prices start from just over £25,000 with the current UK's current grant taken into account, and that is, frankly, a bit of a bargain.  Not only is the MX-30 an excellent steer through the twisties (despite a relatively crude torsion beam rear end) but it offers a level of refinement that belies its small stature.  No, the 143bhp won't trouble the MINI Electric, and it doesn't feel especially brisk, but once you have that speed up, the car is able to carry it through the bends in a manner that seems at odds with this style of vehicle.  
And the interior is an absolute delight to spend time in with innovative and sustainable materials used all around, including cork (yes, cork) on the stylish floating centre console.  The whole ambience makes the MX-30 feel much more expensive than it really is, and that is an admirable quality.
Mazda sees the MX-30 as an alternative to the smaller, more lifestyle-orientated cars such as the MINI Electric, Honda e and Fiat 500e, and on our first acquaintance it deserves to be taken very seriously indeed.  It isn't as achingly desirable as the Honda, and (just) trails the MINI dynamically, but if you want something less ubiquitous and a bit more practical, then you shouldn't forget about the Mazda MX-30.
Other AUTo

EV

Electric Car reviews
Here a selection of other reviews Auto EV have created that you may find of interest
Mini Electric | Review 2020
Thankyou for the many excellent EV reviews throughout the year. Best EV channel on YouTube. As someone still waiting for my first EV to be delivered (Audi Q4 due end of March) it's been fascinating seeing the evolution of EV's during 2021. Thanks again - I'll continue to subscribe and watch all the videos.
I think you are the best car reviewer out there at the moment. Very informative, honest and take every car on its own merits. Keep up the brilliant work. 😀👍
And our award for the best EV channel for 2021 goes to…AutoEV. A great job guys and although he might only be 5'7" 5'8" this channel is definitely a sleeping giant and, for sure, one day soon it will get the viewing figures it deserves!
Many thanks for the brilliant work! Watching a Scotsman chatter about EVs is a delicious antidote to planetary gloominess. And thank you for taking the time to respond to comments in a pleasant and intelligent way. That's what best defines this channel : a pleasant and intelligent tone.
Great channel. Keep up the good work in 2022. Picking up my EV6 on Thursday and so happy it got rated 1st. I watched your review of it a while ago and it helped make my mind up. Thx
If you keep up this frequency of videos I might as well cancel Netflix and just stick with YouTube premium 👍