AutoEV – Full road test review – Citroen e-C4
The new Citroen C4 is a true welcome return to something that has been missing from the company's showrooms for a while.
A proper Citroen.
Watch the full Auto EV review on our YouTube channel, even better help us by subscribing to make sure you do not miss any of our future exciting reviews.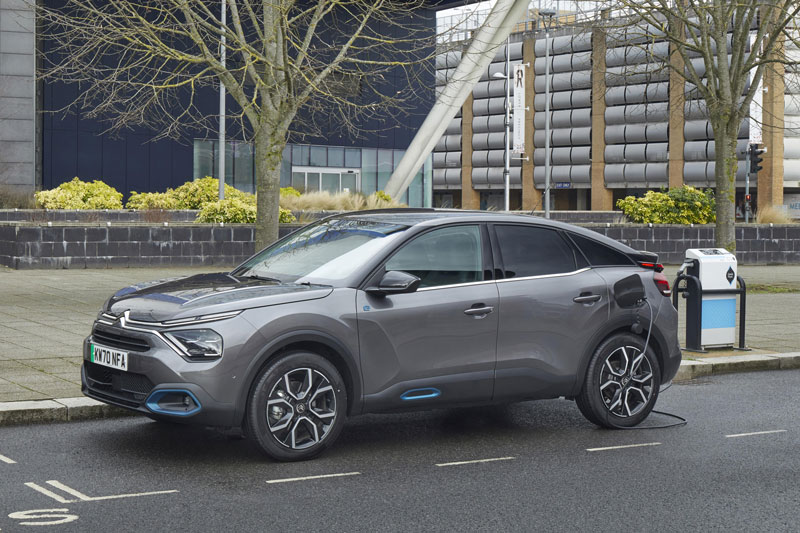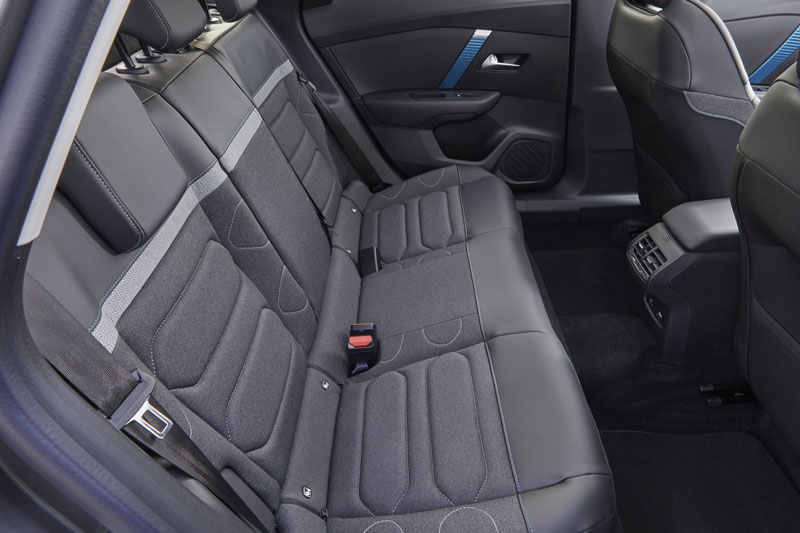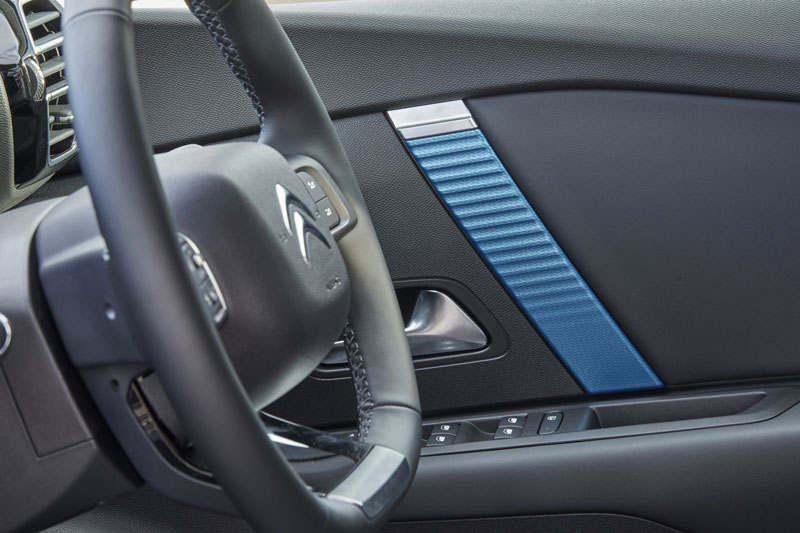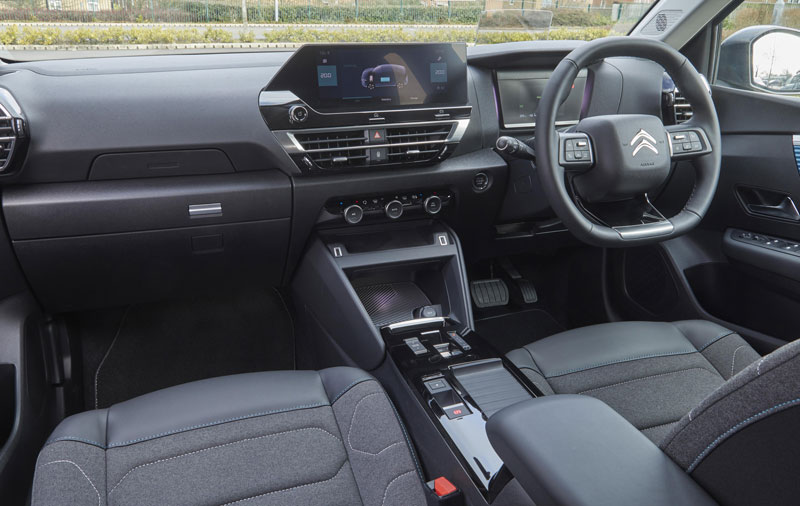 Citroen e-C4
The new Citroen C4 is a true welcome return to something that has been missing from the company's showrooms for a while. A proper Citroen.
Don't get me wrong, there have been valiant attempts over the past couple of decades, not least the wonderful C6 (albeit that was let down by a dashboard that looked bland at best and only came with a thirsty turbodiesel engine) and 2014's superbly poverty-looking C4 Cactus (which was then ruined by a mainstream facelift, losing its distinctive Airbumps). Nice tries, but ultimately they showed too much restraint in those places.
Yet here we have something a bit more like it. A high-riding C-segment car whose silhouette is reminiscent of its forebear, the GS/GSA from 50 years ago that not only is different to look at, but also offers a different driving experience with no excuses. Gone are the days when the French tried to be German and offer sportiness with a Gallic twist. Comfort is the new sporty.
The C4 is the first in its class to be developed with the plan to offer petrol, diesel and electric power from the off, and Citroen had initially predicted that 30% would be EVs. Pre-orders so far show it to be closer to 50%, which given the flexible nature of the manufacturing facility in Spain, poses no real issue. All three powertrains are built on the same line.
It's also a critical car for the company in the fleet market, with 63% of sales expected to go there, and with the current benefit-in-kind taxation shown toward electric cars in the UK, that can only help cement its success.
To drive, the e-C4 offers the occupants a serene quality that is the result of its rather intriguingly named Citroen Advanced Comfort programme. The suspension may not be the hydropneumatics of old, but it does feature two Progressive Hydraulic Cushions attached to each passive spring and damper. The idea is relatively simple, in that the cushions move absorbing some of the energy from a compression or decompression and then dissipating it away from the car's structure, and therefore passengers. Combined with some of the most beautifully supple seats you could wish for, and a cabin that cocoons you from most, if not all, of the external noises, it provides you with a sense of calmness and isolation that you wouldn't think possible in this class of car.
The trade-off is a steering rack that is just a little too vague, and brakes that welcome back the wooden feel that we have experienced from the other PSA cars that share the E-CMP platform with the e-C4, although given how relaxed the rest of the car makes you feel, they may go unnoticed.

Other AUTO

EV

Electric Car reviews
Here a selection of other reviews Auto EV have created that you may find of interest
Audi Etron Sportback | Review
Mini Electric | Review 2020
Thankyou for the many excellent EV reviews throughout the year. Best EV channel on YouTube. As someone still waiting for my first EV to be delivered (Audi Q4 due end of March) it's been fascinating seeing the evolution of EV's during 2021. Thanks again - I'll continue to subscribe and watch all the videos.
I think you are the best car reviewer out there at the moment. Very informative, honest and take every car on its own merits. Keep up the brilliant work. 😀👍
And our award for the best EV channel for 2021 goes to…AutoEV. A great job guys and although he might only be 5'7" 5'8" this channel is definitely a sleeping giant and, for sure, one day soon it will get the viewing figures it deserves!
Many thanks for the brilliant work! Watching a Scotsman chatter about EVs is a delicious antidote to planetary gloominess. And thank you for taking the time to respond to comments in a pleasant and intelligent way. That's what best defines this channel : a pleasant and intelligent tone.
Great channel. Keep up the good work in 2022. Picking up my EV6 on Thursday and so happy it got rated 1st. I watched your review of it a while ago and it helped make my mind up. Thx
If you keep up this frequency of videos I might as well cancel Netflix and just stick with YouTube premium 👍