Advice to help you choose your first
EV's offer many advantages over petrol and diesel rivals, especially if a high proportion of the miles you drive are short journeys. When compared to a hybrid car, pure electric cars have a shorter range however, pure EV's are cheaper to run, as they use no fuel other than electricity.
Beginners Guide to EV's
Here are three short films created by Auto EV in which we explore and explain what an electric vehicle is, and how it compares to the plugin hybrid, standard hybrid and petrol vehicles.
What is an Electric Vehicle?
What is a Plug in Hybrid?
The UK Government is to bring forward a ban on the sale of cars and vans powered entirely by petrol and diesel by five years, from 2035 to 2030. This certainly puts electric cars on a positive trajectory, and more options are available than ever before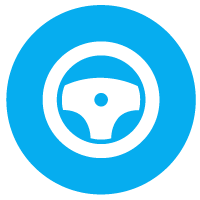 WHAT'S IT LIKE TO DRIVE AN ELECTRIC VEHICLE?
Unlike a conventional engine, electric motors produce their maximum torque instantly from standstill, which means electric cars can offer improved acceleration. Many EVs also place their batteries low in the car, meaning a lower centre of gravity giving excellent handling and better interior space due to more intelligent packaging of the mechanicals.
With EVs that offer 4WD, the ability to package a motor near each wheel does away with the need for heavy driveshafts running underneath the car too. All electric cars will have automatic transmissions and many offer some form of brake regeneration. This is where the brakes will gently be applied when you come off the accelerator in order for the car to harvest the energy and put a small amount of charge back into the batteries. Those cars that have it fitted will also offer an element of adjustment to its aggressiveness.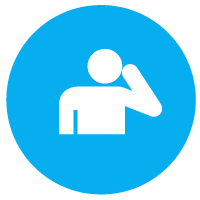 What should i look for when buying an electric vehicle?
The first and most obvious thing to consider is what you'll use it for. If you need a city-centre runabout or you're shopping for a second car, you might want to consider a small electric car. You may want a larger family car, or even an SUV. See the AutoEV Review Archive for all of our in-depth road tests for the very latest EVs on the market. There are now EVs available in nearly every sector, so the choices are expanding all the time.
Whatever electric car you choose to buy it needs to fit with your lifestyle. So consider its range, how it's charged, and how your mileage and driving style can affect both.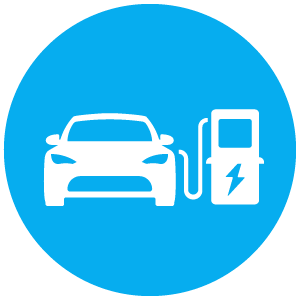 Charging your electric vehicle
There are two main ways of charging your electric vehicle, either at home or at a public charging station. The majority of EV owners choose to charge their cars at home overnight, plugging in to a home charging point, these units can charge your EV in a matter of hours.
A good solution would be a 7kW wallbox installed on your drive, a good dealer should help you get set up.
You will also need to take into consideration the different charging speeds that some cars can charge at. Most cars can take a faster charge, and therefore may come equipped with what is known as "CCS" (Combined Charging System) which will allow a quicker flow of electricity into the batteries. Most public chargers are equipped with these, however not all.
Manufacturers will usually quote a 0%-80% time on their car's specification. This is because it takes longer for the last 20% of a battery to fill up than it does for the first 80%.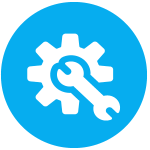 Electric vehicle service and repair
Compared with petrol and diesel cars, electric vehicle servicing and maintenance costs are considerably lower than their petrol and diesel equivalents. Electric motors contain way fewer moving parts than internal combustion engines. Keep in mind, however, brakes, tyres and ancillaries will still require the regular maintenance just the same as an internal combustion engined car.
Electric vehicle MOTs
Like all cars, EVs have to pass an annual roadworthiness inspection after they are three years old. The main difference is that there is no emissions test.
Electric vehicle road tax
Following changes to the rates of Vehicle Excise Duty (VED) in April 2017, zero-emissions vehicles are exempt from 'road tax' in the UK. This may be subject to change in the future. It is also worth noting that company car drivers will pay considerably less BIK (Benefit in Kind) tax on an electric vehicle.
Does driving style affect an electric vehicle's range?
As with any car, how you drive affects the amount of electricity that you use. Slow, smooth driving maximises range, whilst high speeds and heavy braking reduce it. Air-conditioning and heating effect the range also, as does colder ambient temperatures.
Are electric vehicles safe?
Electric vehicles are held to the same safety standards as conventional models, and have to pass the same tests.
Government incentives:
You can get a discount on the price of brand new low-emission vehicles through a grant the government gives to vehicle dealerships and manufacturers. The maximum grant available for cars is £3,000. This may be subject to change in the future. You can get up to £350 (including VAT) off the cost of installing a charger at home through the Electric Vehicle Homecharge Scheme.
https://www.gov.uk/plug-in-car-van-grants/what-youll-get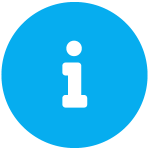 Further research
For more detail on using an electric car or vehicle, you may want to visit the organisations listed below:
The Department for Transport sets regulations, laws and guidance for road users, roads and vehicles. Its website is updated regularly – www.gov.uk/government/organisations/department-for- transport
Eligibility for the Electric Vehicle Homecharge Scheme – www.gov.uk/government/publications/customer-guidance-electric-vehicle-homecharge-scheme
ENA – the Energy Networks Association can provide detailed information on charging infrastructure installation – www.energysavingtrust.org.uk
Euro NCAP – provides consumer information on the safety of new cars – www.euroncap.com/en
Go Ultra Low – a joint Government and car industry funded campaign designed to provide advice on EVs. Recipients of the Plug-in Car Grant are automatically enrolled in Go Ultra Low – www.goultralow.com
Office for Zero Emission Vehicles – www.gov.uk/government/organisations/office-for-zero-emission-vehicles
Road to Zero Strategy is the Government's plan for new cars and vans to be zero emission – ending the sale of petrol and diesel vehicles by 2040 – www.gov.uk/government/publications/reducing-emissions-from-road-transport-road-to-zero-strategy
Zap Map is just one of a number of websites showing the location of the UK and Ireland's charging points – www.zap-map.com
CHARGING CONNECTORS
The two main factors to consider when charging an EV are charging speed and type of connector. Different EVs offer different charging speeds – so you need to be clear about which systems can be used with your vehicle. And which type of charging speed best suits your lifestyle.
Mennekes Type 2
European plug used by cars such as the Renault Zoe and Kangoo Chademo
Fast dc plug used by cars such as the Nissan Leaf and Citroën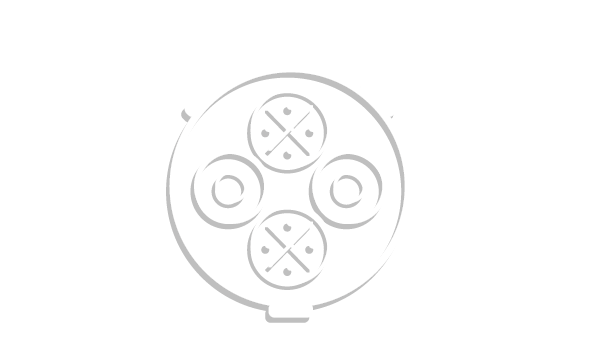 Type 2 ccs
European plug used by makes such as BMW and Volkswagen