AUTOEV – FULL ROAD TEST REVIEW – BMW i3
Taking risks can be an expensive thing for car manufacturers. Launching new models that could be shunned by the buying public costs huge amounts of money. Focus groups can only tell you so much, so at some point, someone has to be big and brave and push the button on something that may not be accepted. That takes some steel.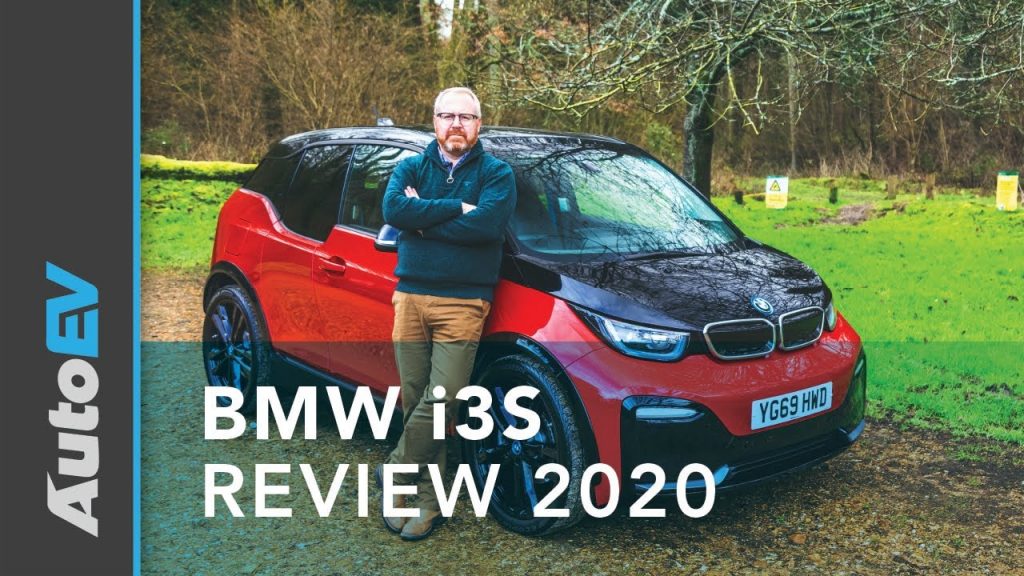 Watch the updated 2020 Auto EV review of the BMW i3S on our YouTube channel, even better help us by subscribing to make sure you do not miss any of our future exciting reviews.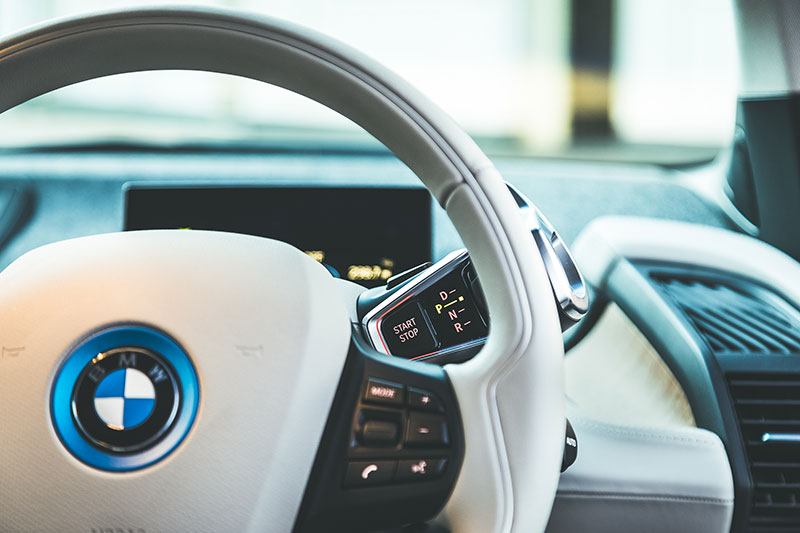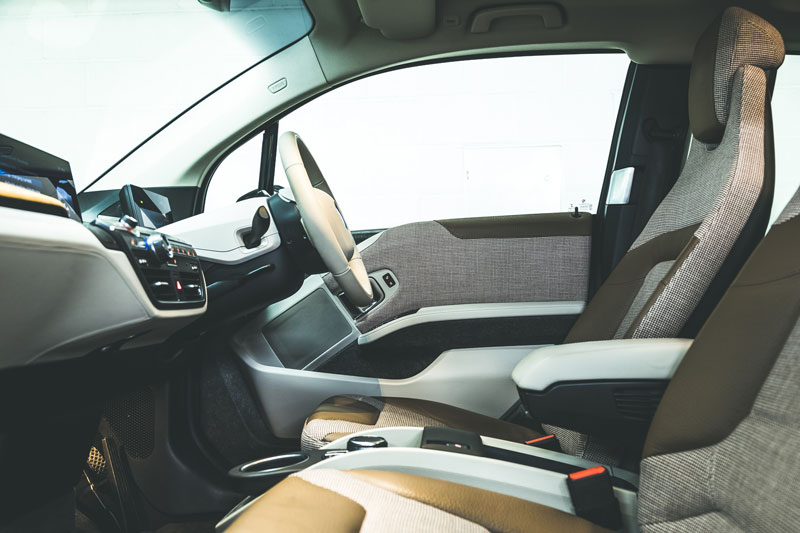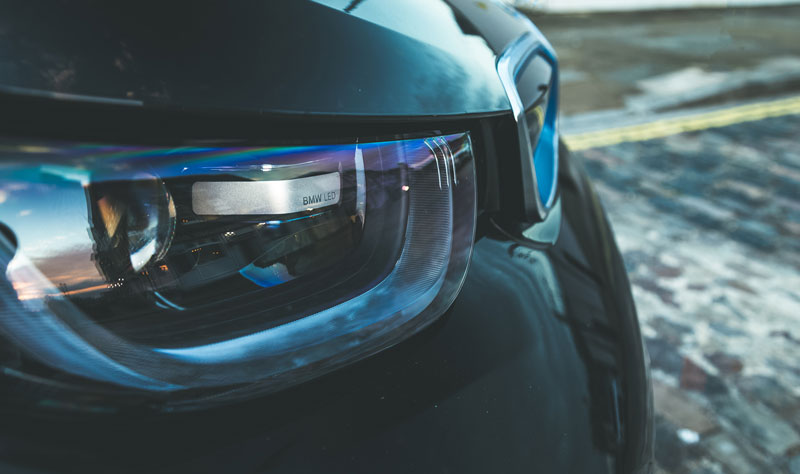 FORTUNE FAVOURS THE BOLD
I'm going to nominate BMW as one of the bravest companies out there. Over the years, they have taken their fair share of risks. The sublime commercial disaster that was the M1, the launch of diesel engines in the jewel-in-the-crown 3-Series, the Bangle-era of design, and now the electric i-Range. Yep, big cahones.
Personally, I have always admired the decision to launch the i3 to the world. It is unique enough to stand out, so couldn't be absorbed into the catalogue and quietly dropped if it
failed, and has brought in a lot of new thinking in terms of car design and construction. The carbon-reinforced plastic shell makes the car light yet strong, countering the mass of the heavy batteries. Brilliant. The use of kenaf on the interior, which gives not only better environmental credentials but also something different in terms of design over the ubiquitous grey dullness of other cars, is just genius.
The i3 was launched back in 2013 and it was fair to say that we hadn't really seen anything like it since the original Mercedes A-Class and Audi A2, both of which were either replaced by a conventional-shaped hatch, or not replaced at all. A tall, relatively narrow hatch that offered amazing internal space on a small footprint – hadn't the world already rejected this style of car? Well, BMW thought it was time for a renaissance and to make it even more
interesting, made it electric.
Five years on and we have the first mid-life facelift (or LCI in BMW speak) and increase in battery power. Now with 120Ah in its battery, the new i3 has the potential for an increased
range to 160 miles. I can say with good authority, it won't do that in normal running. Trust me.
What it does do however, is drive like a BMW, and that is a good thing. No, it's not a hot M-car to drool over, but the quality of fit and finish on the i3 would make a Tesla owner weep. Solid and quiet, with a feel that speaks volumes about its maker's ability to screw a car together; the car drives like a BMW should. There are areas of the switchgear that will be familiar to many 1/3/5/6/7 Series owners, but the dash displays and gear change column throw in a new twist. The general design of the interior is a masterpiece in itself, with beautiful materials such as eucalyptus wood, a tweed-like seat cloth combined with leather patches and, of course, those lovely coach doors to the rear. Although a strict 4 seater, the car offers a good amount of room for a family, with just the boot letting the side down due to the height of its floor.
Most people (well those who haven't driven this car), see EVs as being limited to urban areas, but again, the i3 shoots that theory down by offering a smooth driving experience on both open A-roads and motorways. It's certainly quieter than the Telsa Model S that I drove in the previous issue, partly due to thinner tyres, but also has much better cabin insulation.
Cruising down the A3 to the coast for our photoshoot, there were no compromises to be made, and again, the regenerative braking offered by its powertrain made smooth work in heavier traffic once you got used to it. BMW now offer a "sportier" i3S, however the standard car that I experienced offers a decent enough turn of speed and all the handling prowess needed from a 5 door family hatchback that doesn't wear a GTI badge.
The new iDrive entertainment system conveys all the information that you will need, and I am a particular fan of the wider screen in this car.
So, in 2019 we have a fantastic family EV built to BMW's standards that offers design and build like no other EV out there, as well as being a decent steer on the road.
All good then? Yes, but then again no. Let's return to that range figure.
People's biggest fears of EVs are usually centred around range anxiety, and depending on the car, it can sometimes be justified. However, by just planning your journey a little bit, and by completely ignoring manufacturer's claimed figures, you might be ok. Something that can still be a bit of a gamble in the i3. And remember you are eating into that range by using climate control, and Bluetooth, everyday things that you normally use in a car, so keep it in mind.
Yet don't dismiss the i3 on that basis, as it remains a simply wonderful car. And not just for an EV, it is a genuinely brilliant car irrespective of what powers it. The i3 shows BMW at its absolute best, and it deserves to be recognised as such. Perhaps we have been too used to only worshipping those cars from the company that wear the hallowed "M" badge, whereas now, we need to acknowledge the brilliance of one with an "i" on its rump.
Other AUTO

EV

Electric Car reviews
Here a selection of other reviews Auto EV have created that you may find of interest
Mini Electric | Review 2020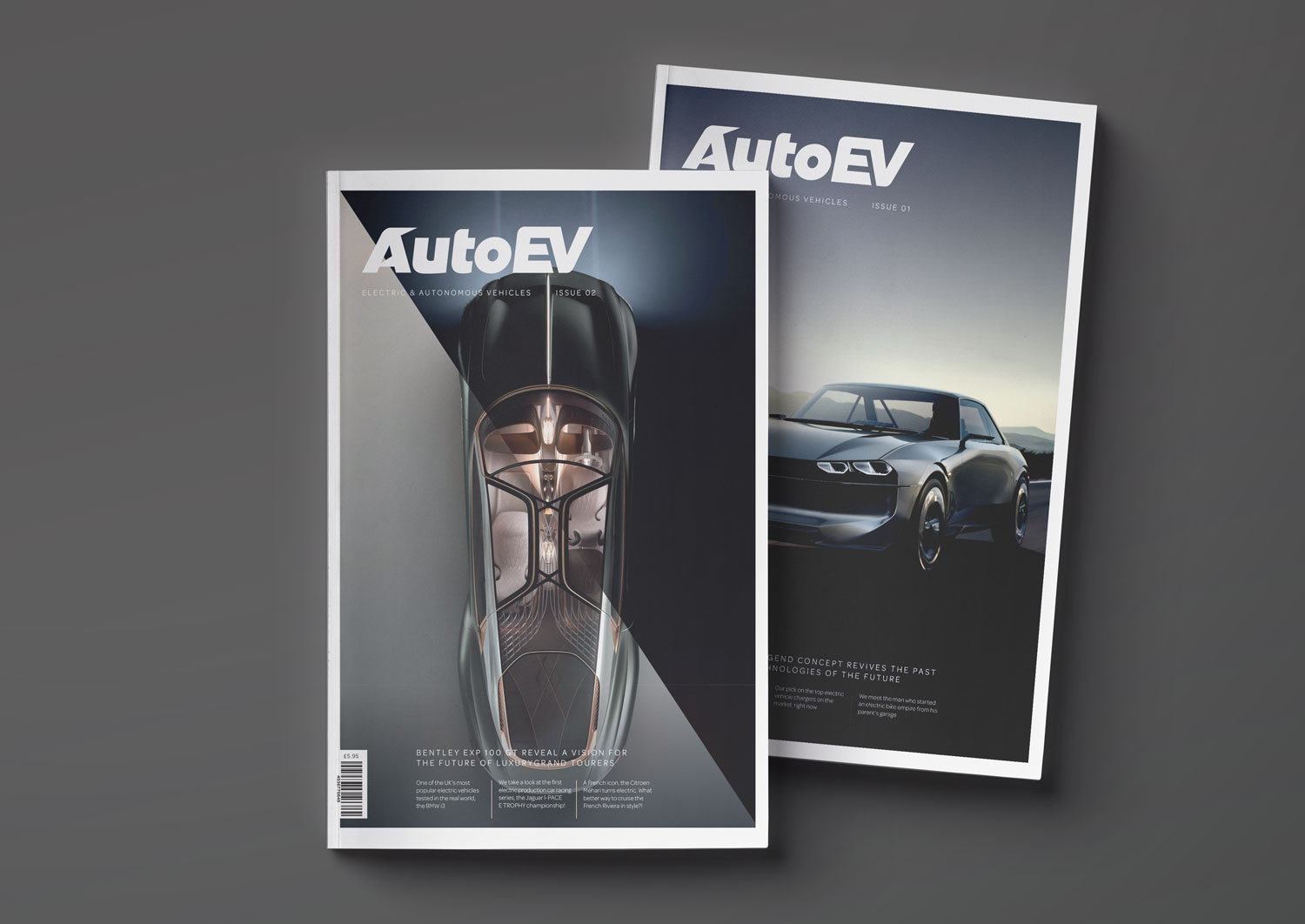 AUTO
EV

Magazine

AutoEV magazine is designed and styled to appeal to the electric vehicle enthusiast, focusing on lifestyle, innovation and the excitement of driving this new breed of cars.
"Old-school gorgeous. And you've done that special thing - made EVs objects of desire. I'm looking forward to reading every word this weekend."
Quentin Wilson, Automotive TV Celebrity
"Your magazine has a really high-class and premium look."
Mason Finney, Media Relations Executive, Peugeot Motor Company.