Mercedes-Benz EQV 300 Sport Premium
Mercedes-Benz EQV 300 Sport Premium
The American poet, James Russell Lowell once said that "compromise makes a good umbrella, but a poor roof". In other words, it's a sort of mend-and-make-do type of thing.
Watch the full Auto EV review on our YouTube channel, even better help us by subscribing to make sure you do not miss any of our future exciting reviews.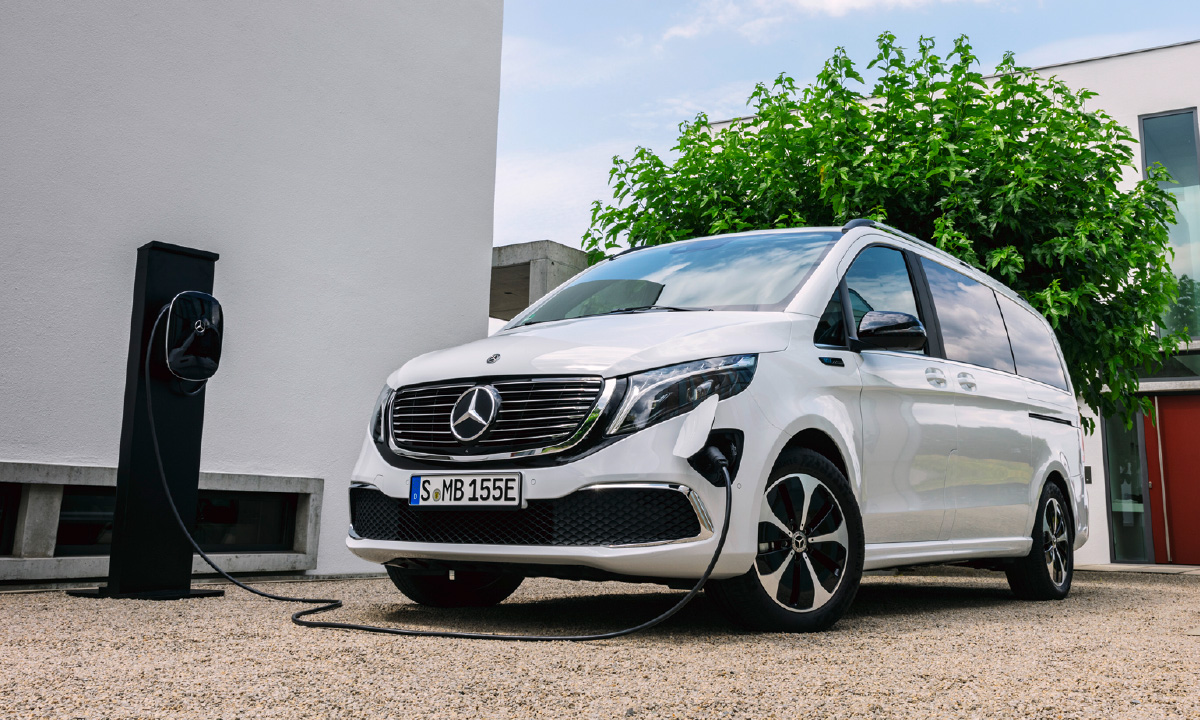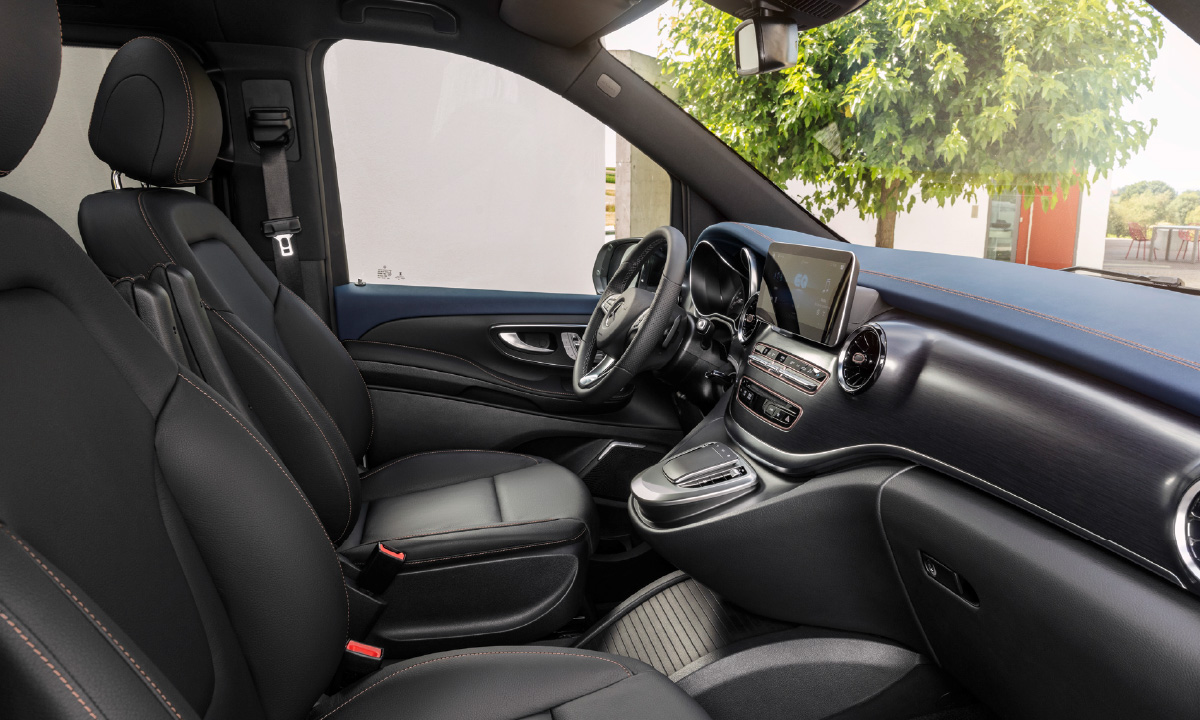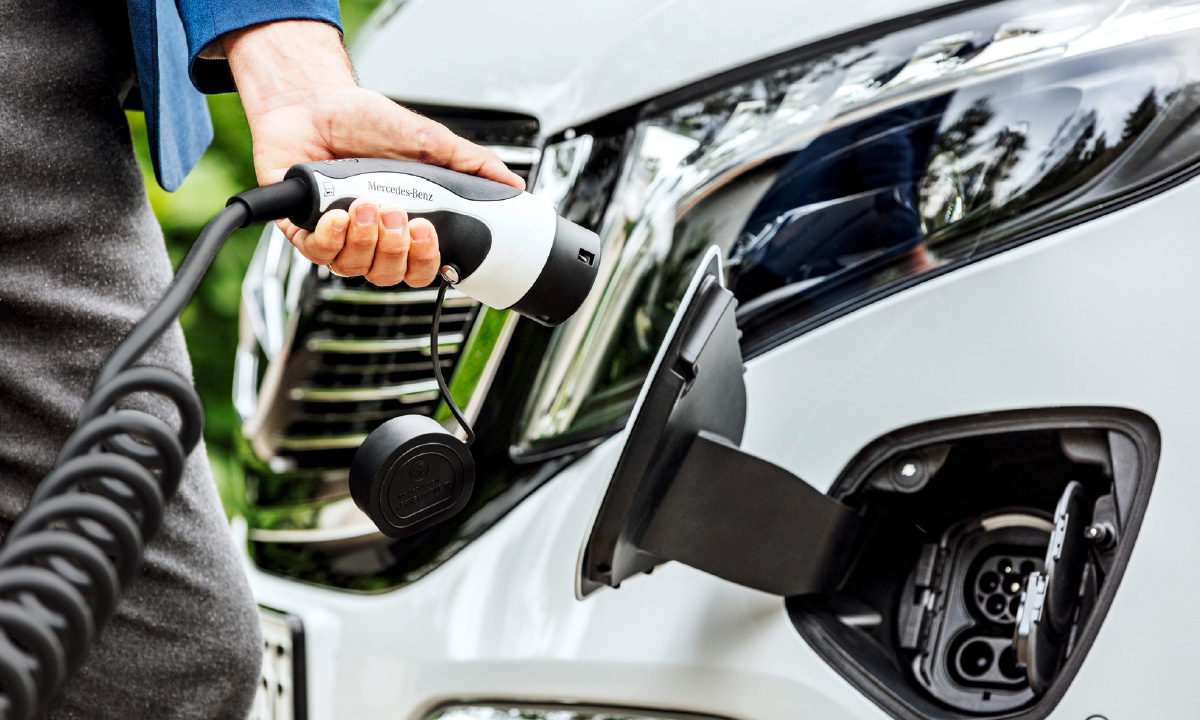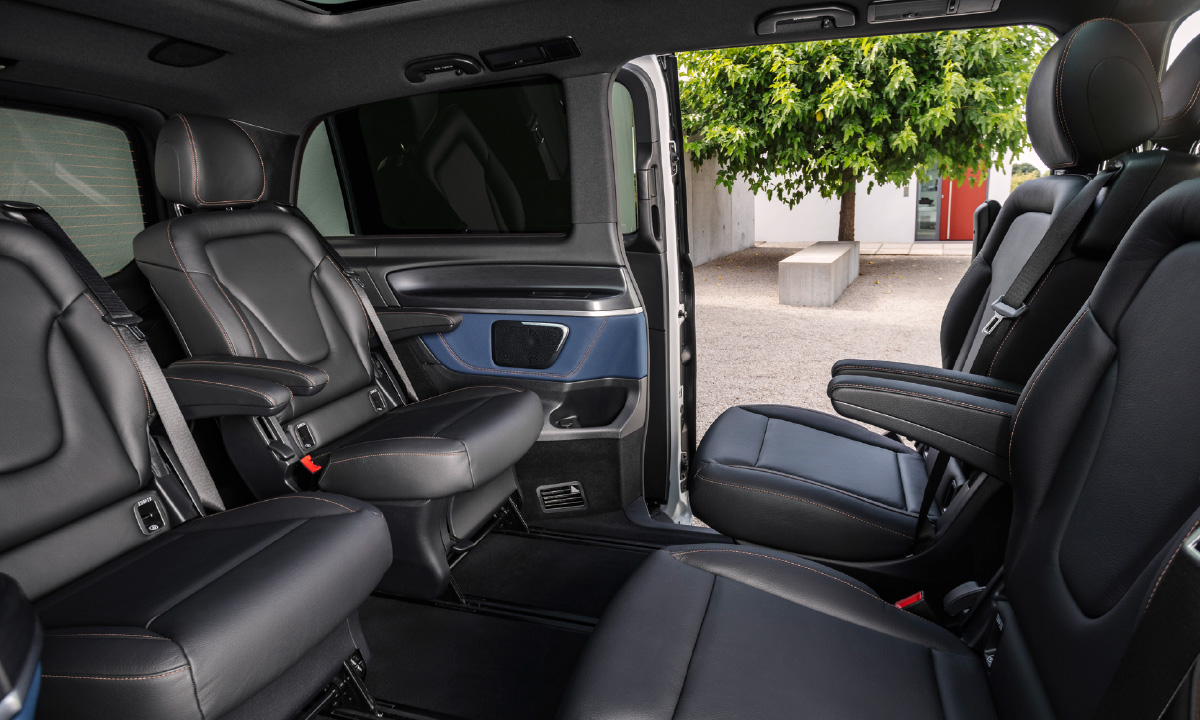 Mercedes-Benz EQV

300 Sport Premium
The American poet, James Russell Lowell once said that "compromise makes a good umbrella, but a poor roof". In other words, it's a sort of mend-and-make-do type of thing. Much like a lot of legacy car manufacturers who are re-engineering current combustion-engine cars to be EV's have to deal with. Compromises must be made for them to accommodate big, heavy batteries. Naturally, if you start off with a big space, then once you have finished, there should still be some space left for the important stuff, like drivers and passengers. The kind of things that cars are actually built for in the first place.
And so we arrive at the Mercedes-Benz EQV, the electrified variant of the company's V-Class MPV. It is vast, being based on their successful Vito Van. A good start then.
At nearly 5 ½ metres long, the EQV can easily swallow 7 people plus their luggage in typical Mercedes-Benz comfort, with those in the rear not being asked to simply make do with any old bench seat. The middle row comprises of 2 'Captain's Chairs' with their own built-in armrests and the ability to slide fore and aft and recline as needed. The rearmost 3 seats don't quite have the same flexibility, but still offer a decent amount of comfort and, importantly, space. The mid-range 'Sport Premium' car we had on test also came fitted with the 'Table Package' as standard meaning, yes you guessed, a folding table that can be positioned as required.
And whilst there may be a commercial vehicle in the EQV's DNA, let's not forget that it is one that wears the three-pointed star, and so to drive, there is nothing van-like about it. A comfortable driving position, well laid out dashboard with excellent equipment levels, and a drivetrain that is so refined, you'd honestly think that it had been designed as an EV from the outset. Only the fact that you start it with an actual key belies the fact that what lies beneath was once powered by any form of fossil fuel.
At a starting price of £70,000 for the lead-in 'Sport' model you would, of course, expect the car to be of a quality that befits the price, and to most ends it does. The standard passive suspension does a decent job of keeping bumps and thumps at bay, albeit some of the lower frequency noises do intrude a little. It would be good to try an EQV on the 'Airmatic' suspension fitted to the top-of-the-range car to compare. The steering is good though, and the performance is adequate enough that you could compare it to a mid-range turbo-diesel engine.
And all of this comes with a 90kWh battery that can allow a range of up to 213 miles, which given how efficient the car was with me, I find totally believable and achievable.
Of course, there are better cars out there for the money, and for many, the thought of sacrificing the school run cache of the SUV for something more akin to delivering grey businessman to the grey airport terminal will be too much to even contemplate. Yet, despite all of that, the Mercedes-Benz EQV is one of the least compromised cars we have tested, and for achieving that alone, the car is worthy of greater things than a life as mere corporate transport.
Other AUTO

EV

Electric Car reviews
Here a selection of other reviews Auto EV have created that you may find of interest
Mini Electric | Review 2020
Thankyou for the many excellent EV reviews throughout the year. Best EV channel on YouTube. As someone still waiting for my first EV to be delivered (Audi Q4 due end of March) it's been fascinating seeing the evolution of EV's during 2021. Thanks again - I'll continue to subscribe and watch all the videos.
I think you are the best car reviewer out there at the moment. Very informative, honest and take every car on its own merits. Keep up the brilliant work. 😀👍
And our award for the best EV channel for 2021 goes to…AutoEV. A great job guys and although he might only be 5'7" 5'8" this channel is definitely a sleeping giant and, for sure, one day soon it will get the viewing figures it deserves!
Many thanks for the brilliant work! Watching a Scotsman chatter about EVs is a delicious antidote to planetary gloominess. And thank you for taking the time to respond to comments in a pleasant and intelligent way. That's what best defines this channel : a pleasant and intelligent tone.
Great channel. Keep up the good work in 2022. Picking up my EV6 on Thursday and so happy it got rated 1st. I watched your review of it a while ago and it helped make my mind up. Thx
If you keep up this frequency of videos I might as well cancel Netflix and just stick with YouTube premium 👍