Mercedes-Benz EQS
Today, Mercedes-Benz unveil their new, all electric luxury car, the EQS. This is the first Mercedes-Benz designed as an electric car from the start and it sits atop the company's EQ sub-brand.
It sits on an all-new electric platform that is scalable, meaning that all future electric models from the company will use it in some form. The batteries can be had up to a maximum capacity of 108kWh meaning that according to the WLTP cycle, this car is capable of up to 478 miles. Helping achieve that range is clever battery management, cell density and the fact that the EQS is the world's most aerodynamic production car at 0.20cd. The car can also accept charge at a rate of 200kW meaning it has the ability to add 186 miles in just 15 minutes from a charger capable of delivering that.
As you would expect from a Mercedes-Benz using the 'S' nomenclature, the EQS is a technological tour de force. As well as having the capability of level 3 autonomy when available, it features the new MBUX Hyperscreen on the interior. The immersive display stretches across the facia and allows the front passenger to watch a movie whilst the driver concentrates on the instruments directly in front of them and navigation or functions in the centre. Rear passengers can also access controls via voice-activation.
The styling is sleeker, more coupe-like in its design, more akin to the CLS rather than the more traditional look of an S-Class, but there is no mistaking it for anything other than a Mercedes-Benz, albeit a very futuristic one. The company calls it a 'One-bow design' with the roofline and glasshouse flowing in an arc from front to rear, and the traditional Mercedes-Benz grille is replaced with a black panel with a prominent three-pointed star embedded in it.
This is a show of strength from Mercedes-Benz, and a very dominant message that they are taking electrification and sustainability very seriously against the newer, more youthful players in the market.
A legacy car maker they may be, but if the new EQS drives and performs as good as it looks, then the message is clear: they are very much in the fight.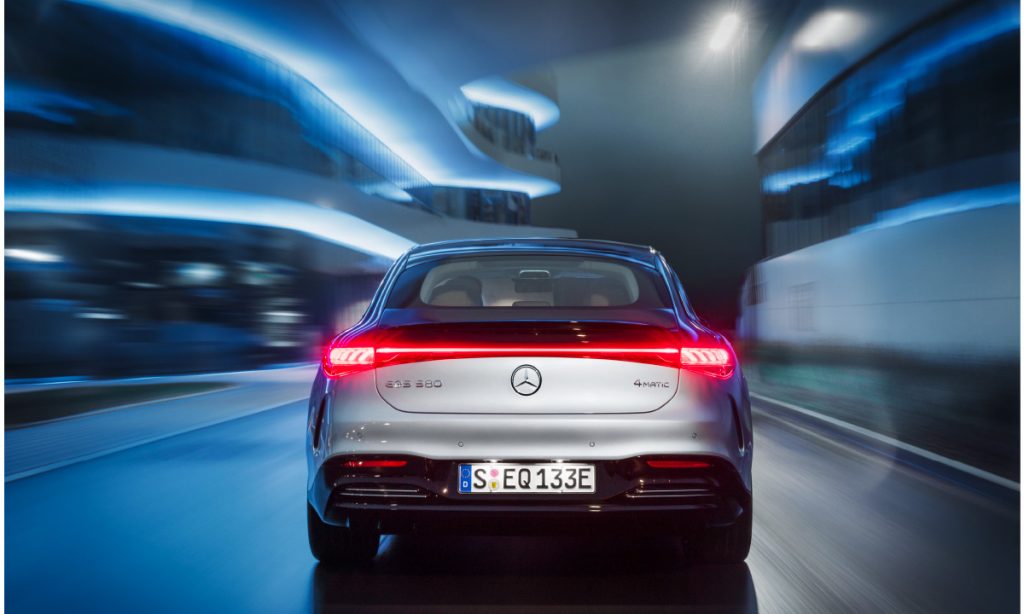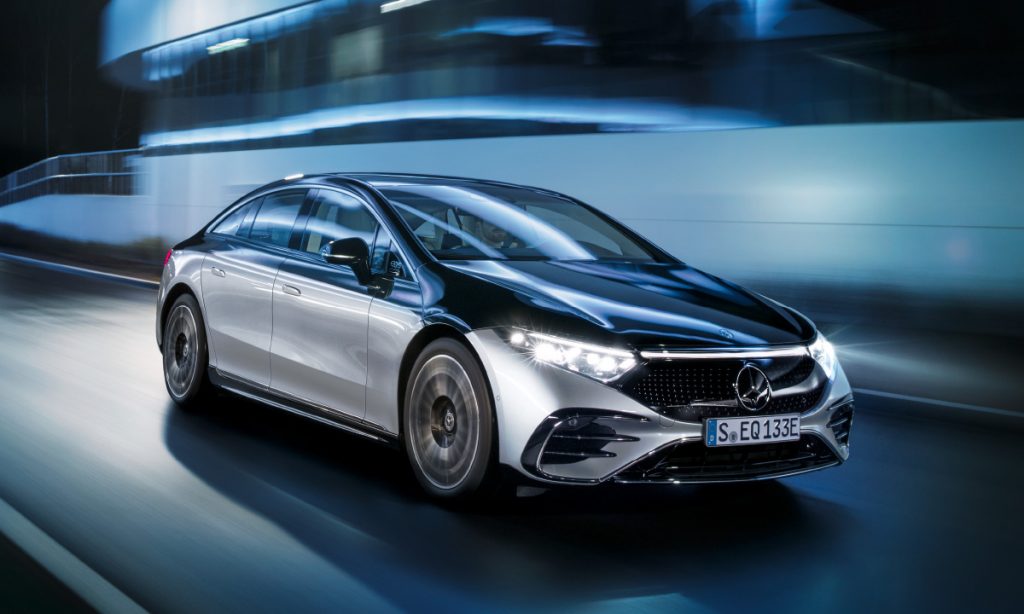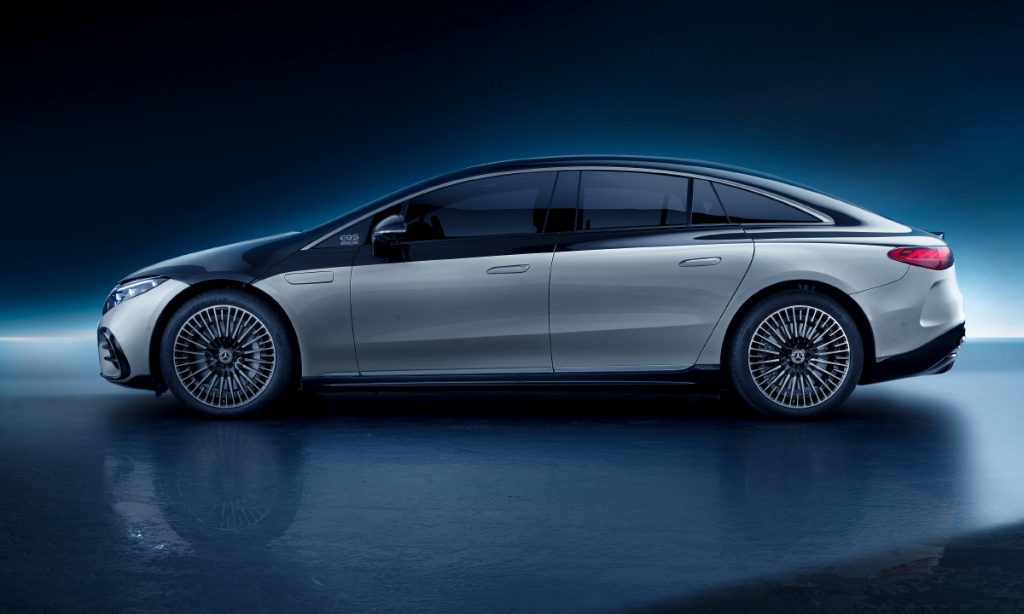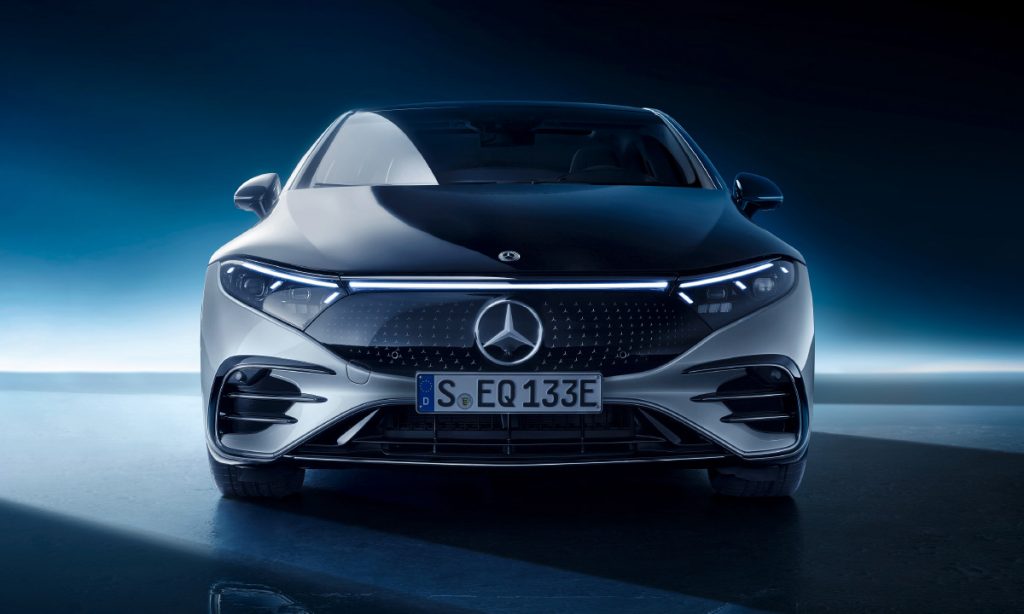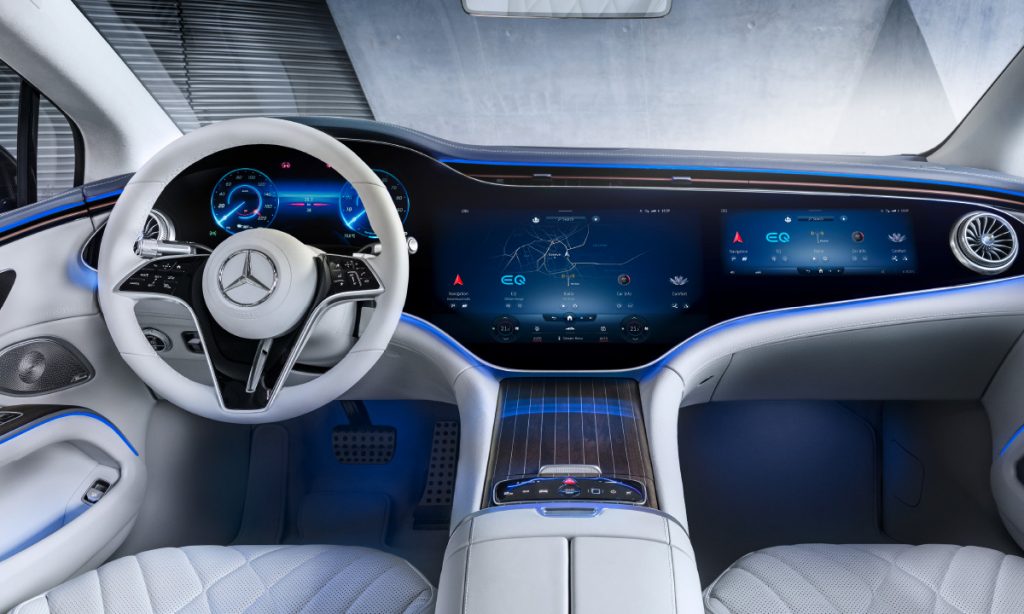 We look forward to bringing you more information on the EQS soon.