AutoEV New Mazda MX-30 v's Used BMW i3S review
New v's Used
Mazda MX-30 v's BMW i3S
Whilst the Mazda MX-30 range starts at a very competitive £26,000, you will need north of £31,000 to get into a BMW i3. Unless, of course, you are willing to be the second name on the V5 registration document. But does that make sense? Should you forgo the allure of a brand-new Mazda to get behind the wheel of a used BMW i3s?
INTRODUCTION
It is often said that imitation is the sincerest form of flattery. If that is the case, then history shows that BMW and Mazda flatter each other a lot. After all, when Mazda launched the legend that is the MX-5 back in 1989, it was BMW with its subsequent Z3 that followed it most faithfully. A diminutive two-seat roadster with retro styling, 4-cylinder petrol engine up front sending drive to the rear wheels. No four-wheel drive, no fancy folding hardtops to add weight, just an old-fashioned concept reimagined for the tmodern day.
So perhaps that it should come as no surprise that Mazda has taken it upon themselves to mirror BMW for its first EV. Especially when the Bavarian's first, the i3, was so forward thinking with unique styling, advanced construction methods and utilising recyclable, and therefore very sustainable, materials. And that's before we get to those rear-hinged doors.
Yet where they differ, Is their price. Whilst the Mazda MX-30 range starts at a very competitive £26,000, you will need north of £31,000 to get into a BMW i3. Unless, of course, you are willing to be the second name on the V5 registration document. But does that make sense? Should you forgo the allure of a brand-new Mazda to get behind the wheel of the i3? Is the blue & white roundel on the bonnet more of a draw to you, even one that is a few months old with a few thousand miles under its economy-biased tyres? Trawling the used car listings shows that a good specification i3S can be had for the same price as a brand-new MX-30 GT Sport Tech.
It might not be the foregone conclusion you might imagine as their similarities soon shine through making the choice even harder.
AutoEV Used Rating for BMW i3S
AutoEV Overall Rating for the New Mazda MX-30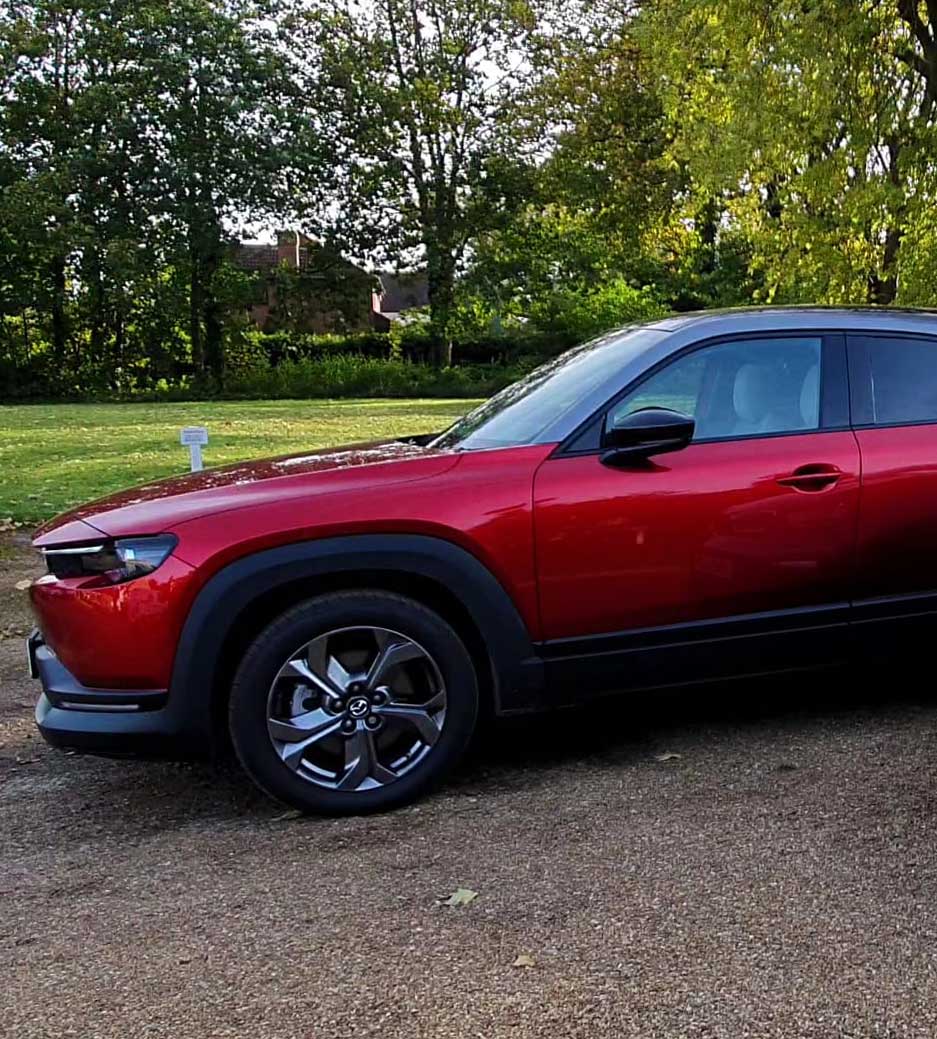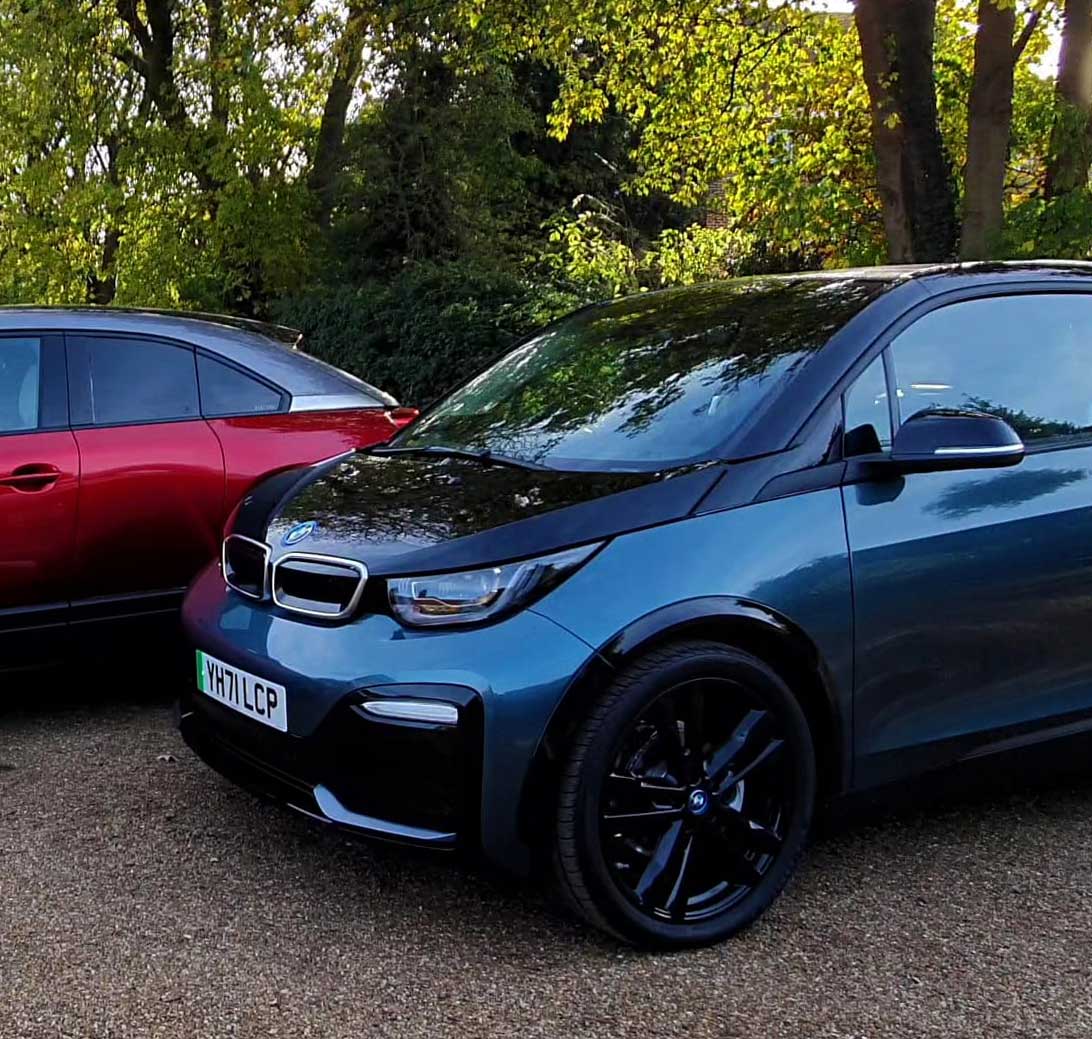 STYLING
Let's start with the oldest design of the pair, the BMW. They could launch this car now and it would still look modern, fresh and bang-on trend. This has to be a design classic, because anything that still looks this fresh nine years after launch just has to, and in 'S' trim, it looks even better. Very distinctive BMW kidney grilles at the front that don't look like a demented rabbit, a short stubby bonnet that allows a small amount of storage and a bumper that sticks out like a spoilt child's bottom lip.
And round the side, it is easy to see the one-and-a-half box shape that Mercedes and Audi abandoned all together with their A-Class and Audi A2 respectively. It has an interesting window line and sill section that draws the bodywork in making it not appear too bulky, and of course, the signature coach doors giving an extra element of practicality.
At the rear, the lights built into the one-piece tailgate look like an angry robot, and the now common blue detailing around the marque's badge that signifies it as a BMW 'i' product. In short, it still looks fresh, distinctive and very BMW.
In contrast, Mazda have given us a small, compact crossover that everyone seems to love these days. But don't take that as a criticism, because as always, Mazda is anything but boring. They have managed to give the MX-30 a family-look whilst still having its own identity. It may follow the crossover theme with its raised ride height yet the bodywork screams compact coupe. A long bonnet and bustle-back cabin set the sporting tone, whilst down below, the pseudo-SUV pretensions are there with this black cladding that extends around the rest of the car including the wheel arch trims.
Moving round the side, what do we find? Rear-hinged rear doors, or 'Freestyle' doors as Mazda call them. Have they copied BMW? It's more likely the other way round as Mazda first used these on its 2006 RX-8, long before the i3's introduction. But then you could also argue that Rolls Royce, part of the BMW Group remember, had rear-hinged, or 'coach', doors, on the new Phantom in 2002, so perhaps its kinder to call it a draw.
The design trick of colouring the higher section of the roof black gives the impression of a lower, sleeker car, and it is lower than the BMW by about 4cm, although you can option the car in all one colour if you wish. All MX-30s come with 18-inch alloy wheels, 2-inches less than the sportier-looking i3S. The rear lights look like rocket boosters coming out of the bodywork, and the whole car eschews convention, just like a proper Mazda should.
PRACTICALITY
If you need a big boot, then it's the Mazda that takes the spoils here at up to 366 litres of capacity to the i3's paltry 260 litres. However, if you specify the Bose audio system in the Mazda, that figure drops by about 20 litres to accommodate it. Even so, it is the MX-30 that is by far the most practical in terms of luggage space.
Yet when it comes to the rear seats, both have their advantages and disadvantages. The BMW feels like it has a bit more space because the rear windows are much larger, with less intrusion from the pillars. The seat is quite flat however, and neither is meant for 3 abreast despite the Mazda having the third seat belt.
The Mazda feels more claustrophobic, and that 4 cms you lose in headroom is noticeable. One advantage the BMW has is that the front seats are much slimmer, and so there is a much greater feeling of space. Both cars have ISOFIX with them being easily accessible, and both are excellent on those short urban journeys, and so it's easy to see that they could be used on the school run. So the ability to get in and out of the cars easily, and safely is paramount. Thankfully both do this really well with the front door having to be open before the rear can be, so it won't mean that your little ones will be able to open the doors themselves and climb out onto the road without you letting them out.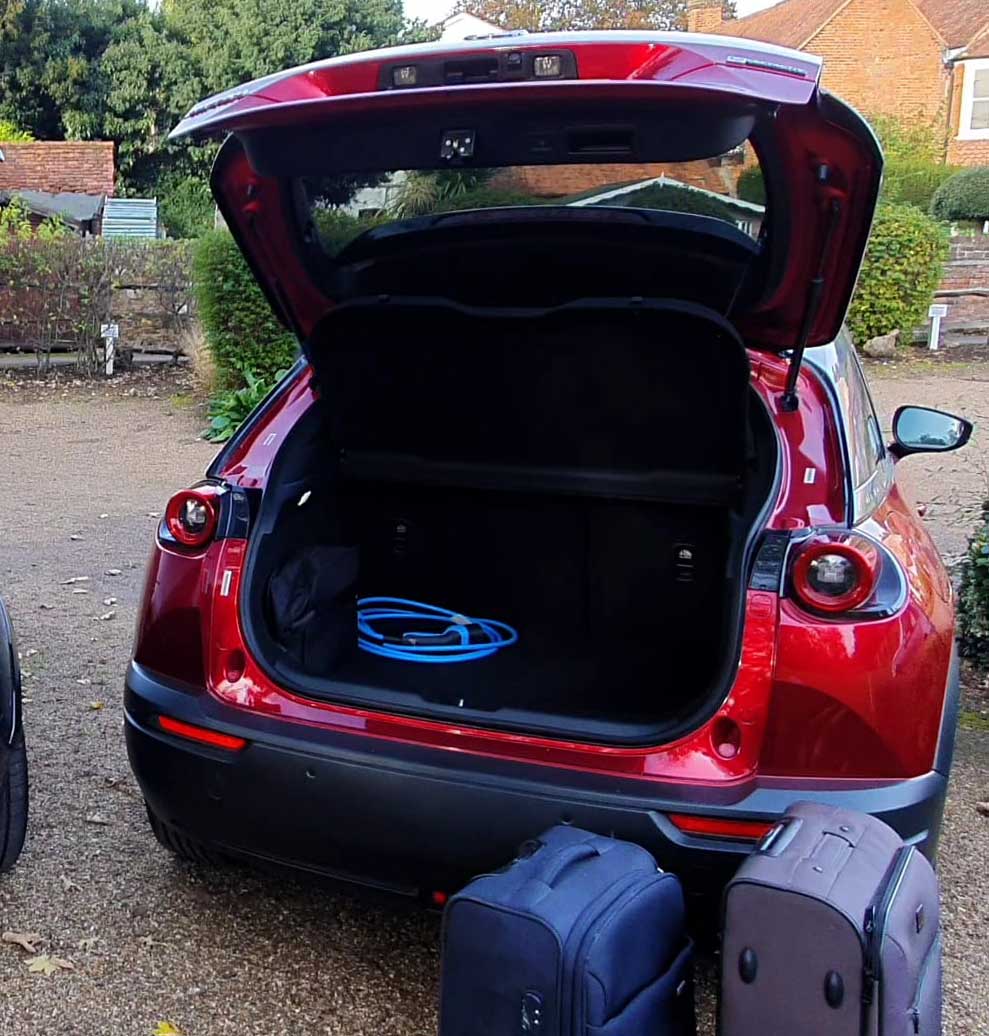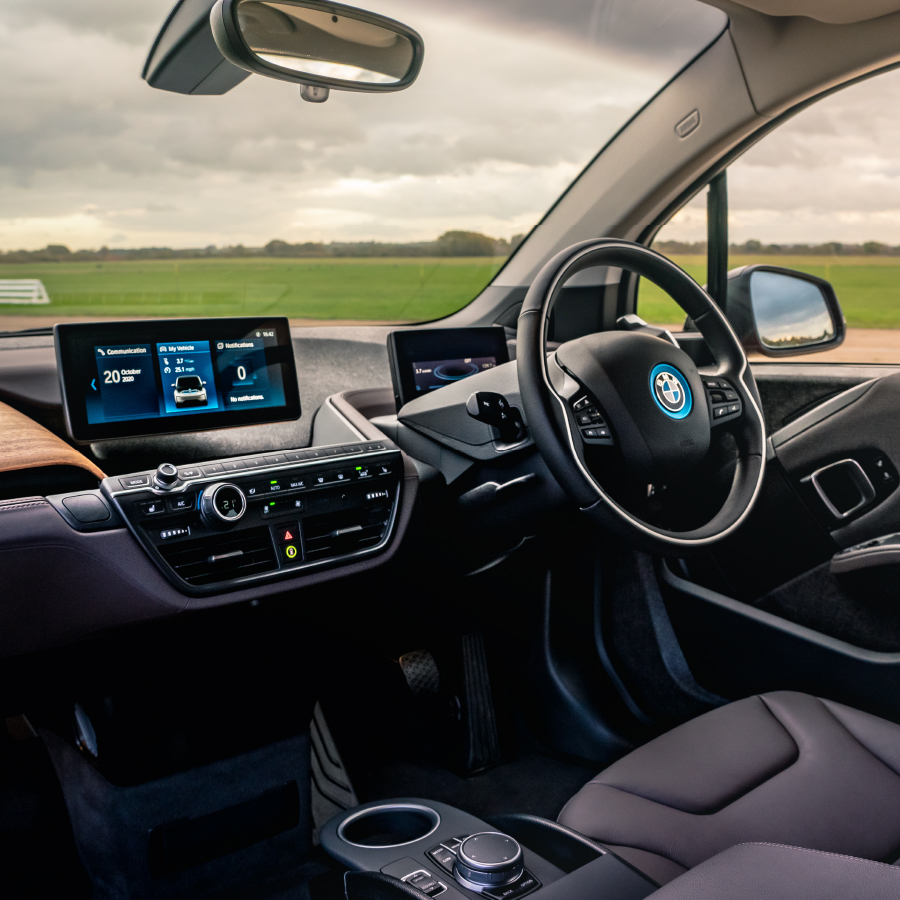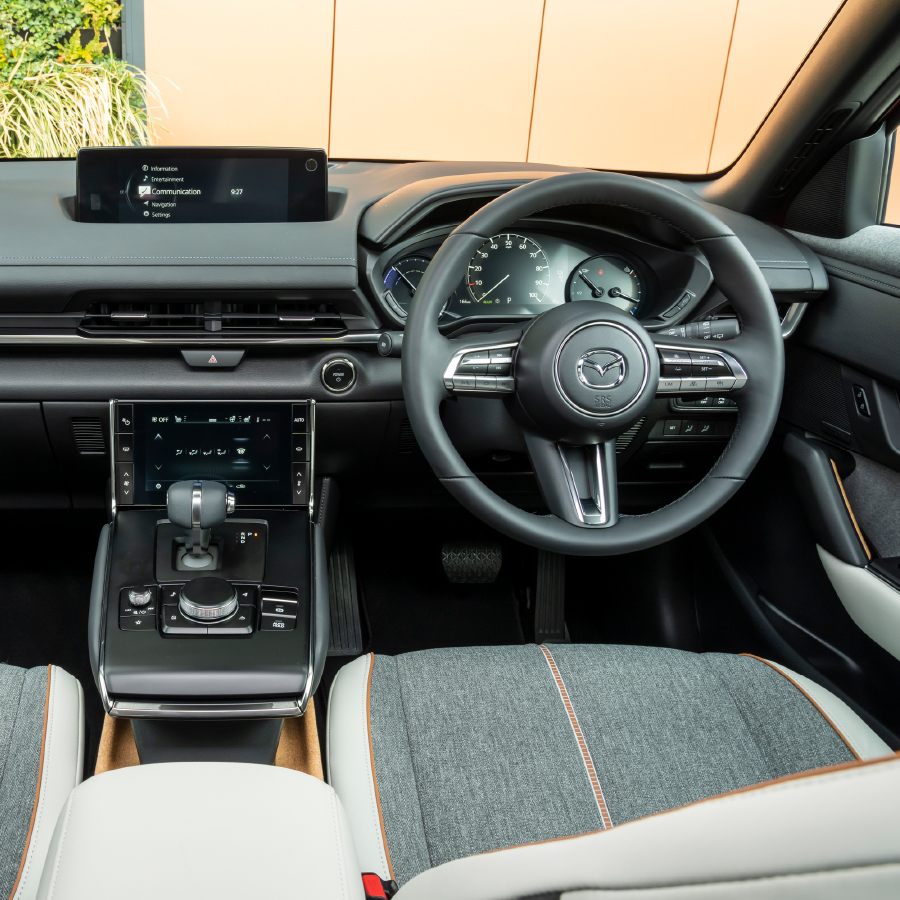 INTERIOR
The i3 is as futuristic on the inside as it is on the outside. Not a lot has actually changed since the car's launch back in 2013, although the larger Pro Navigation screen is now standard. You get two screens, the aforementioned navigation screen that is suspended in the middle of the dashboard and that also controls all the infotainment, car settings menus and ancillary things such as service history etc. It is controlled by the yet-to-be-beaten simplicity of the i-Drive controller here in the centre console. This seemed so radical and alien to many when it first appeared on the BMW 7-Series all those years ago, but it works so well, it's difficult to think of a better way to control an infotainment screen that is too far away to be a touchscreen.
All the controls that you need quickly such as aircon, audio, driving modes, etc are all accessed by simplistically designed, yet beautifully executed buttons on the dash or centre console. For everything else, you just access it via the iDrive controller in the centre screen. Simple and just lovely.
As we said in our original road test of the i3, what really pleases is that this was a car that justified its expense by the use of properly innovative and sustainable construction. This material used on the dashboard and doors is called Kenaf and it is plant based. The seat frames use up to 20 recycled plastic bottles in their construction, and the leather, if fitted, is tanned with natural olive oils. The optional eucalyptus wood on the dashboard also comes from sustainable forestry projects. The construction of the car itself features a carbon reinforced plastic frame, making it very strong, and recyclable.
There is also a feeling of space up front with an open-cockpit design, and you sit on supremely comfortable and supportive seats that place you in a good driving position with everything easy to hand.
Moving into the Mazda and you get a very different driving style, feeling a bit more "cocooned" in the driver's environment thanks to this higher console. Which means you get a sportier feeling in here, which is also helped by this lovely 3 spoke steering wheel that does everything to remind you of a rim from a 1970's Japanese sports car like an RX-7 or Nissan Z car.
Again, like the BMW, there is a lot of thought going into the cabin of the MX-30, not just in terms of design, but also construction. The cork that features around the console and doors is not just a nod to Mazda's heritage (they started out as a cork manufacturer) but it is also much more sustainable. The leather isn't. It is a vegan-leather replacement, and the door cards are made from recycled bottles.
In between the two front seats there is a floating console that has plenty of storage, with everything in easy reach. You also get lots of connection ports, including a three-pin socket. The dashboard mounted 8.8-inch infotainment screen is controlled via a rotary controller, very similar to BMW's i-Drive system, that works just as well. Where the Mazda gives you Android Auto as well as Apple CarPlay, the BMW only allows the Apple variant. The Mazda also gives you a screen to control the heating and ventilation, but thankfully also gives you physical controls as well as the touchscreen so they can be used quickly and easily on the move, just like the i3.
Neither interior will disappoint, although both are quite different in their approach and design. They exude quality and both score on good use of materials and sustainability. Everyone will have their own favourite and priorities of what looks good or not.
USABILITY
For the sake of making it an even playing field, we have only focussed on the i3 without the range extender fitted. This was an option that was available until 2018 in the UK and Europe, although it lasted a little longer in the USA.
In terms of the i3, the car has a 42.2kWh battery which should, according to WLTP figures, give a range of up to 170 miles. More likely it's going to be 130-150 miles depending on conditions and driving. It will also only take charging speeds of up to 50kW meaning that it will take around 45 – 50 minutes to achieve an 80% charge, which is a little disappointing. A full charge from your 7kW wall box however should take under 5 hours though.
Yet the Mazda has just a 35.5kWh battery giving it a WLTP range of just 125 miles, so again, depending on conditions and driving style, it will probably be closer to just 100 miles. Mazda have done this intentionally calling it 'right-sizing'. Its research shows that the majority of Mazda owners only drive an average of 26 miles a day, so why carry around an unnecessarily large, heavy battery that needs packaging and affects dynamics? Interestingly, just as BMW have turned their back on fitting a range extender, Mazda plans on offering the MX-30 with one in 2022 for those who need that extra bit of mileage in their life. And of course, it's Mazda, so it is rumoured to be a Wankel rotary, and given the compact nature of that style of engine, it makes perfect sense. Or they could just fit a bigger battery…….
Charging the MX-30 takes 30 minutes to get 80% from a 50kW charger, or 6 hours from your home wall box.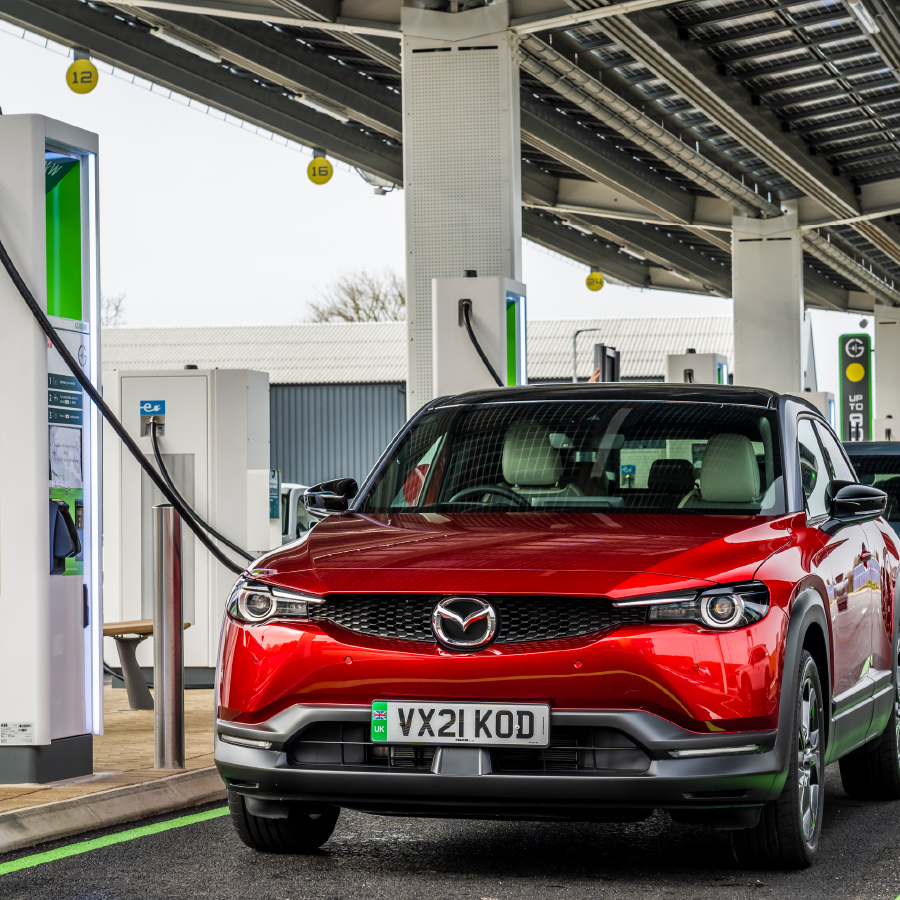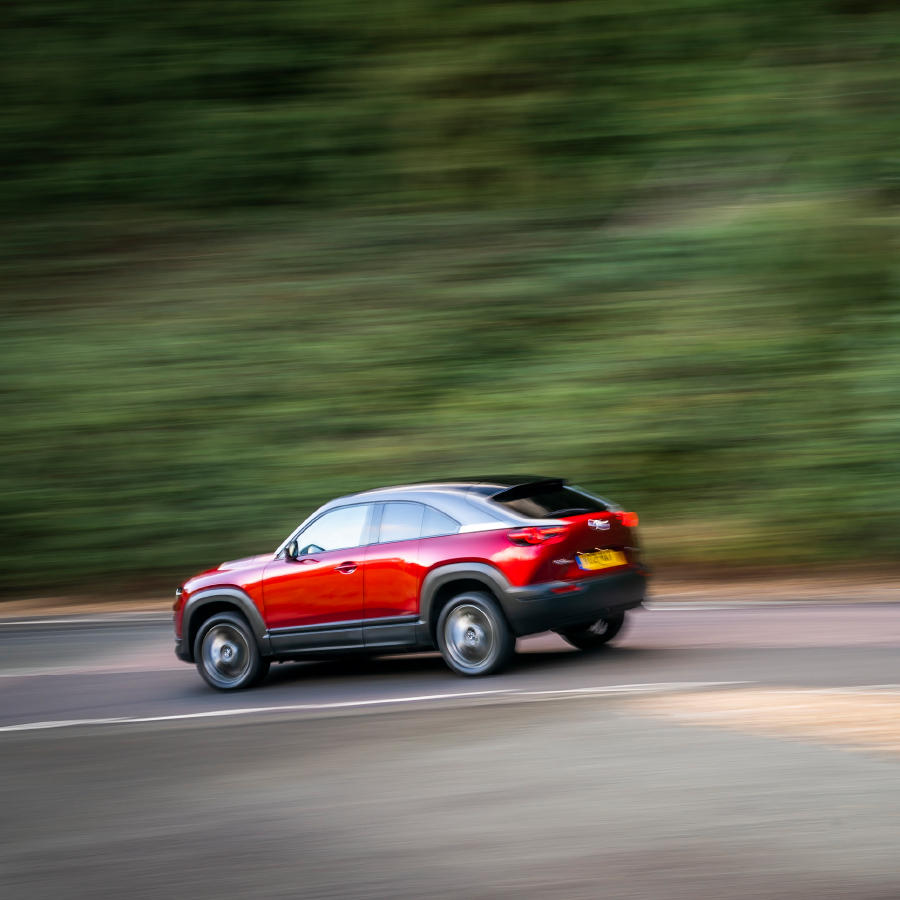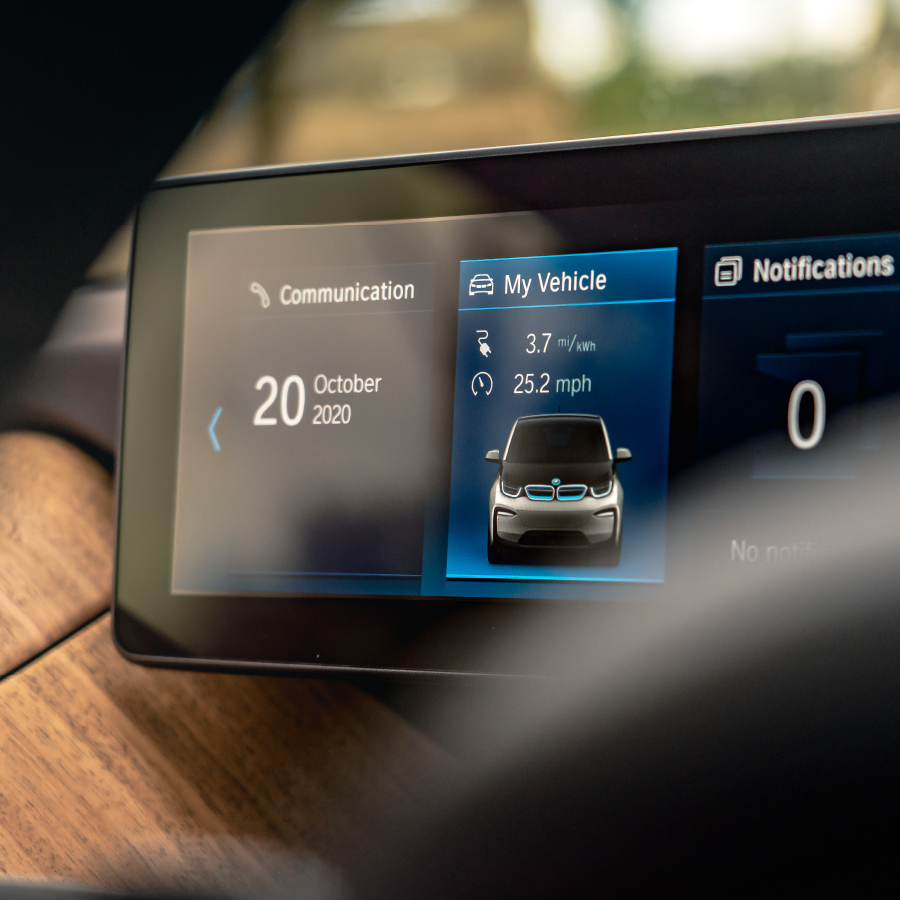 PERFORMANCE AND HANDLING
There is a performance gap between the two cars, but keep in mind that neither is a 'performance' car per se. The i3S benefits from an extra 14bhp over the standard i3 meaning you have 184bhp at your disposal, enough to dispatch 60mph from rest in 6.9 seconds. But it is more than just numbers, the i3 is a genuinely good car to drive. The single motor provides drive to the rear, leaving the front wheels to deal with the steering. Those big 20-inch alloys provide enough grip, and the steering gives decent feedback as any good BMW should. If there is a trade-off, the ride is a bit firm and whilst you would stop short of calling it uncomfortable, you do feel every ripple and imperfection on the road surface. The body control is good, especially given the slightly taller nature of the car, and that is due to the mechanicals being mounted nice and low. Otherwise, there really is little to complain about with the i3. You can select from 4 driving modes depending on what you want, or indeed need, and the brakes give good regeneration and feel through the pedal. It is everything that you would expect from a car with the BMW badge attached to it.
Moving into the Mazda, there is a noticeable difference. With just 143bhp on tap, the MX-30's sprinting ability isn't close to the BMW's at close to 10 seconds for the 60mph benchmark. Yet don't take that as meaning the Mazda hasn't got a space in the enthusiast's heart. The chassis has a competence that you wouldn't necessarily affiliate with a car that looks like a small and unwieldy crossover. And that is despite the fact it is burdened with a less-than-sophisticated torsion beam rear axle. It's only when you really push on that the limits of the car are reached, and on some undulating surfaces, the crudeness of that rear end is noticeable. Yet the refinement is excellent, and I'd wager for the use that 99% of people will need one of these cars for, the MX-30 will not disappoint.
Brake regen is catered for too, and the whole car has a slickness to it that makes you realise how well-engineered the car really is. You can tell that the car has been developed under the scrutiny of engineers that know what they are doing.
A bit like the i3 then……
PRICING
Now, this is what this test is all about. As mentioned, the MX-30 range starts from just under £27,000, and all of them are really well equipped as standard, so you may not need to extend yourself to the £30,000 for the range-topping GT Sport Tech.
A new i3S is a bit more. Our particular test car was optioned up to just over £40,000, but a quick search in the classifieds will soon have you bagging a car of around 12 months old with under 10,000 miles for similar money to the Mazda, depending on specification.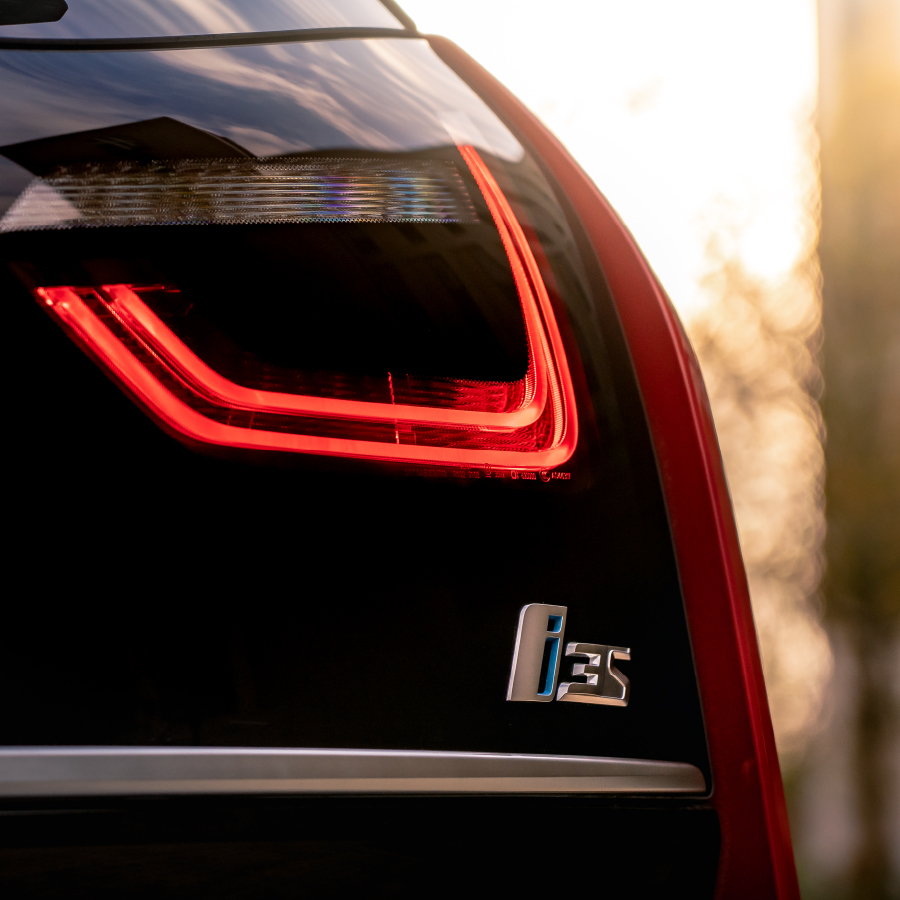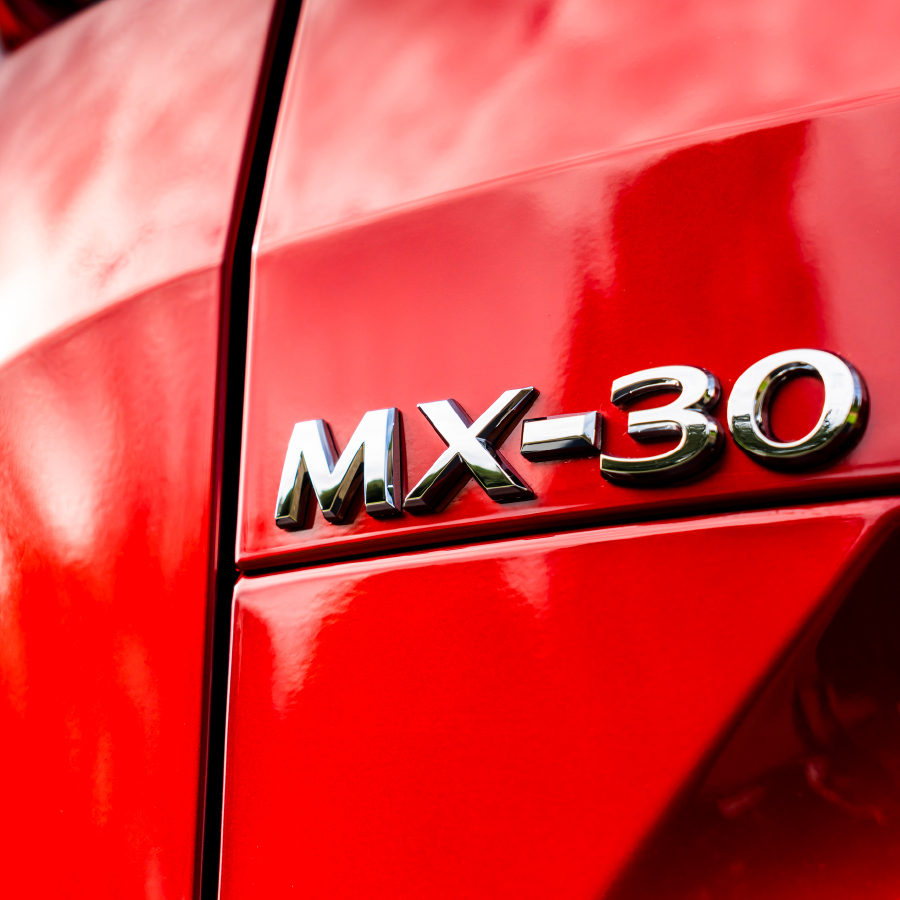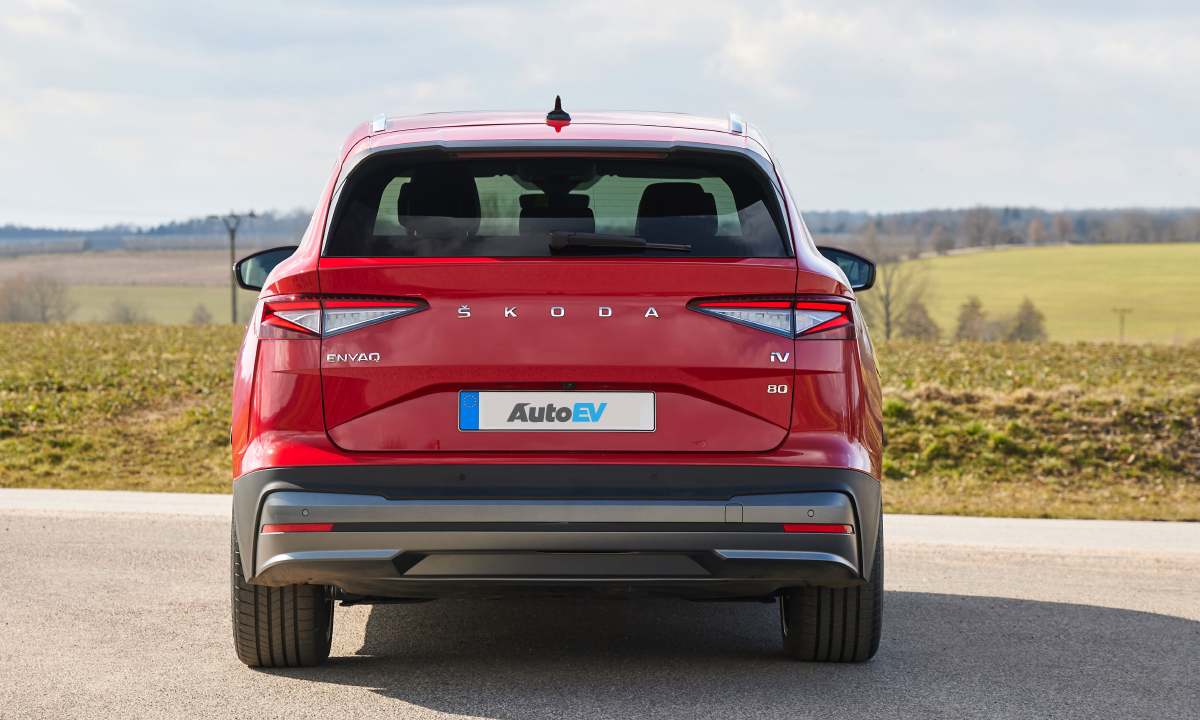 COMPETITION
Obviously, there are a number of pre-owned EVs between £25,000 and £30,000, but these two are so close in ethos and character it made sense to compare them. However, given the marketplace that Mazda have targeted with the MX-30, you could also buy a new Honda e, MINI Electric (which obviously shares a lot with the i3) and the new Fiat 500.
Yet at that starting price of £26,000, a Peugeot e208, Vauxhall Corsa e and high-spec Renault Zoe 135 could also be considered if you were to trawl the classifieds.
PRO's
BMW We like:
Styling

Dynamics

Interior

Use of sustainable materials and innovative construction

Reputation in the marketplace

Mazda We like:
Styling

Interior

Innovative use of materials in cabin

Chassis 

Value
CON's
BMW We don't like:
Ride is a bit firm

Boot space

Limited charging rate

Options available can be bewildering

Mazda We don't like:
Limited range

Rear seat space feels claustrophobic

Performance trails main rivals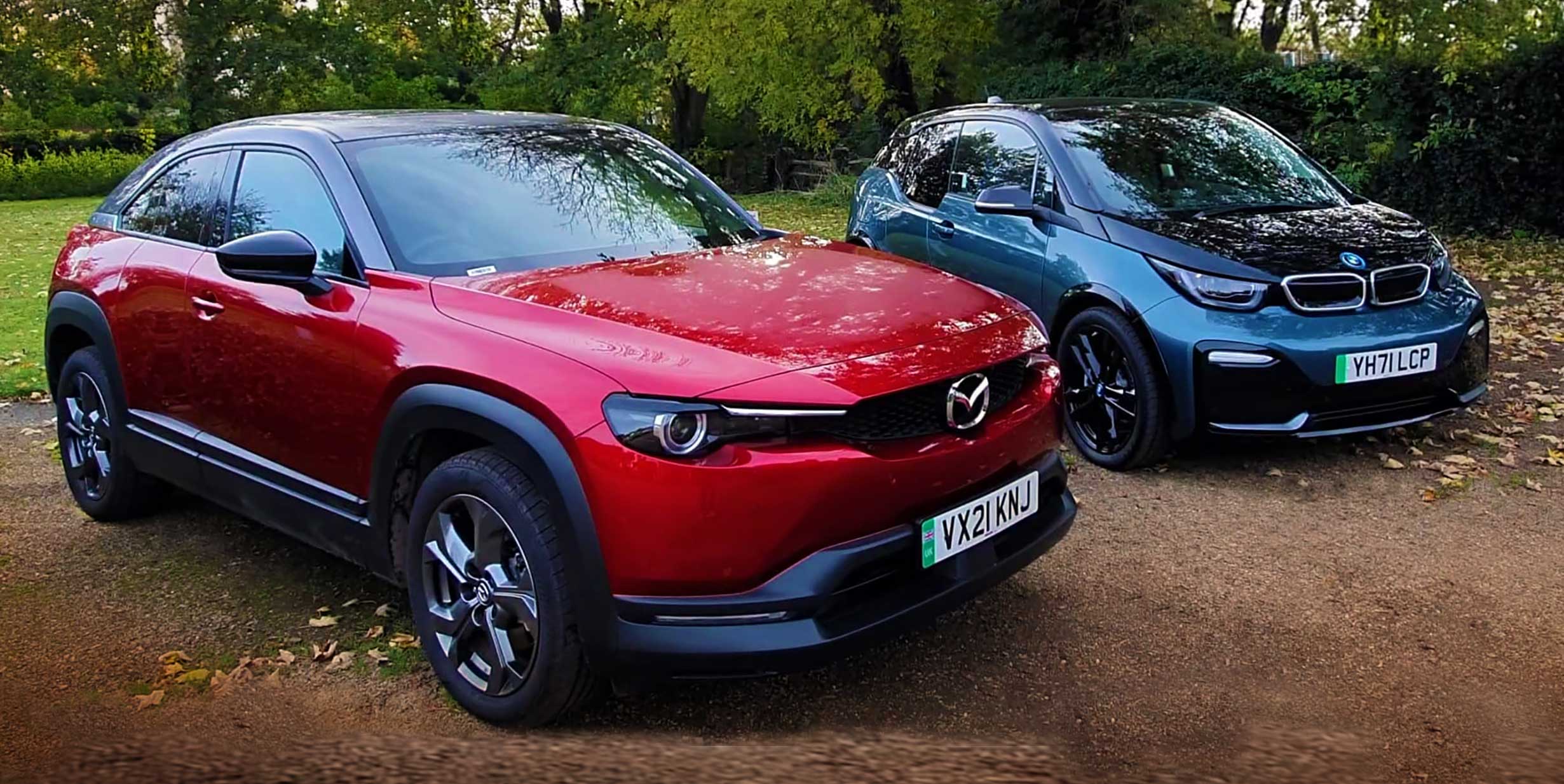 CONCLUSION
It's only when you really get to know these two that you soon realise how similar they are.  For a start, neither follow a traditional path, both in terms of styling and slotting neatly into a particular market sector.  Neither may be your cup of chai, and that's fine.  We all like different things after all.  Both are restrictive in range, the Mazda more so than the BMW, and neither are going to be able to replace the big SUV as family transport.
But for those of you that they would suit, which should you choose?  Is that new car feeling of the Mazda enough to win you away from having to be the second name on the i3's V5 registration document?  In our opinion, no.  We would sacrifice that to own the BMW and place it ahead of the Mazda.  We love the design, the driving experience and genuinely think that the i3 deserves to be thought of as a car that is as significant as the original Mini.  It paved the way for what we have now in terms of innovative EVs, including the MX-30
But, the gap between them isn't as wide as you might think.  Make no mistake, the Mazda is an absolute corker of a car, and if you were to choose to swing towards that, there is no reason to question your decision.  If you can live with that small range, and you want a small EV, this needs to be on your shopping list.  It is innovative, great to drive and brilliant value for money.
Given how close that Mazda has gotten to the i3, it is easy to understand the influence that the BMW has had.  Much like the influence the MX5 had on the original Z3.
Other AUTO

EV

Electric Car reviews
Here a selection of other reviews Auto EV have created that you may find of interest
HYUNDAI KONA V'S VAUXHALL MOKKA E
Mini Electric | Review 2020