Apex AP-0 lightweight EV sports car launch
East London. Not exactly Geneva, but we all know how that one went by now. And so, here we are in Shoreditch, to be precise, to witness the reorganised debut of the very latest EV sportscar. I can't say I was looking forward to an overpriced jambon baguette anyway.
APEX (no, I don't blame you if you haven't heard of them either) have unveiled the rather arresting-looking AP-0 all electric supercar to us at The Bike Shed. Squat, purposeful, and technically interesting, the AP-0 looks like it took a leap from the screen of an arcade game, and ended up on the road outside. Let's talk about its design and chassis for a start. A full carbon fibre tub, draped over with carbon fibre body panels, and sitting on wheels made from (you guessed it folks) carbon fibre, the whole car weighs just 1,200Kgs. Now you might think that still sounds alot for a dinky little 2 seat sports racer made of composite material, but then the car counters with a battery pack and motor that delivers huge range potential without sacrificing performance.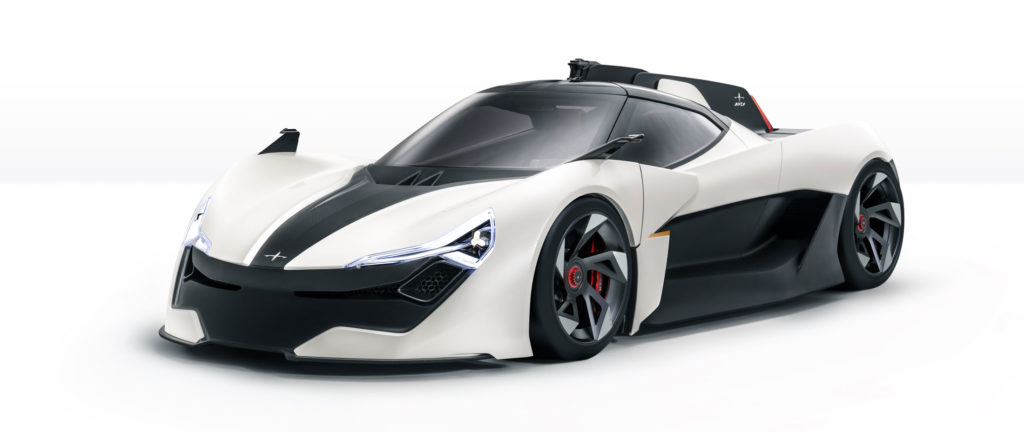 Within the car sits a state-of-the-art, fully electric, lithium-ion battery powertrain. The 90kWh battery unit takes up tp 550kg of the total weight, yet helps the AP-0 deliver a not-insubstantial 650bhp with peak torque of 580Nm being on hand from zero rpm. This will dispatch the standing still to "is-that-62mph-already?" figure in a scant 2.3 seconds, and a top speed of around 190mph. Oh, and the range is 320 miles according to WLTP figures. APEX also say that it will go from 0 to 80% charge in 15 minutes when used with a CCS charger. Hmmm.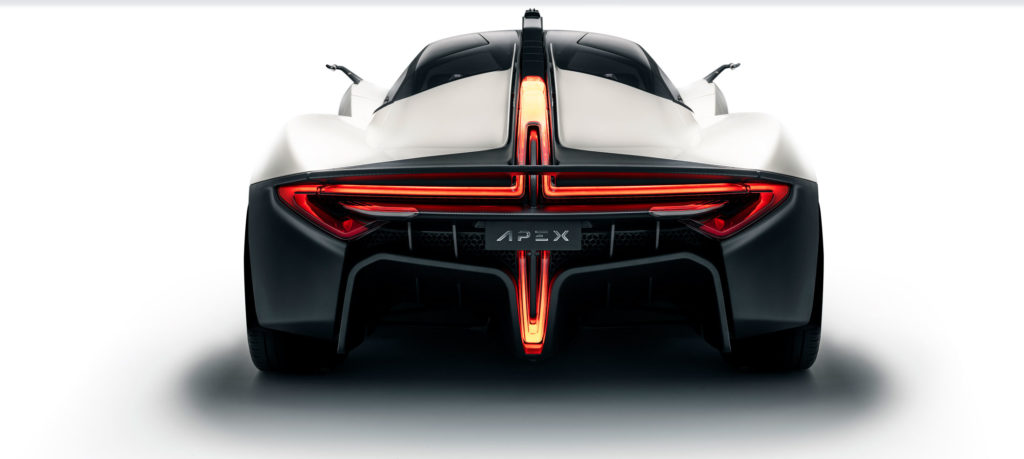 The car is also fitted with the very latest in connectivity systems, and has the potential to be level 4 autonomous should the law ever allow it. Reinforcing the AP-0's credentials as a sports car for the new power generation is how it has an integrated forward-facing ADAS system positioned above the cockpit at the front of the tailfin and features true driver assistance through advanced LiDAR sensor technology. LiDAR sensors are able to generate detailed maps of the vehicle's immediate surroundings, creating a high-resolution three-dimensional image and identifying minute details – measuring as little as a few centimetres – from more than 100m away and in all weather conditions. This technology enhances the vehicle's ADAS capability and enables the AP-0 to more accurately identify potential hazards, pedestrians, cyclists and other vehicles, increasing safety and providing ultimate peace of mind for the driver. A very strange addition in what is, undoubtedly, a completely unreserved driver's car.
The AP-0 also features a holographic augmented reality (AR) display and AR Race Instructor, which gamifies the way drivers can learn new race tracks and delivers the ultimate immersive racing experience. The AP-0 regularly receives over-the-air software updates that add new features and enhance existing functionality via Wi-Fi.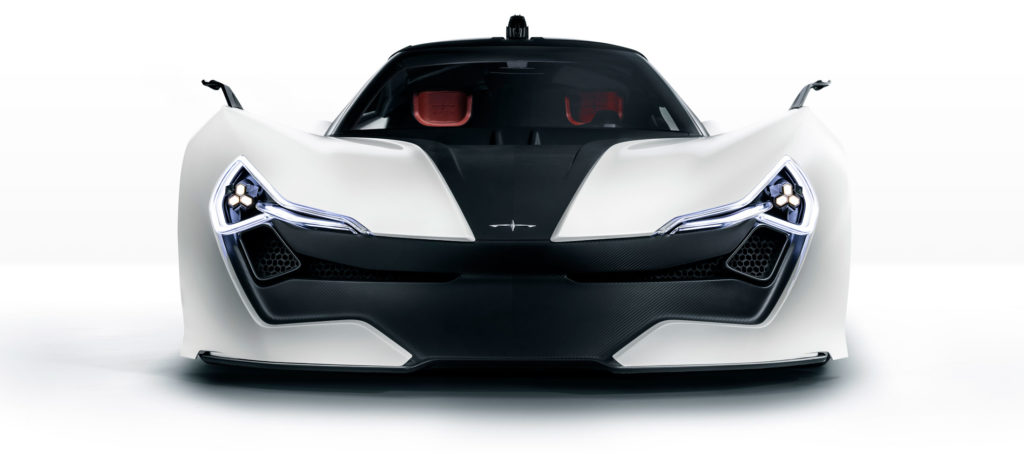 What can't be denied, however, is that if the car drives how it looks, it should be quite a ride. My only fear is that it may have gone too far towards the gaming generation and leaves a bit of the essence of driving out. We will have to wait until 2022 to find out, and at a projected £150,000 (plus taxes), it won't exactly be a common sight.