Lotus Evija: Electric Hypercar
I am sure everyone has oggled over Lotus' new creation, their batsh*t crazy Evija (yes, everyone struggles to pronounce it, to begin with!). The Evija features quite possibly the most simplistic yet mind-boggling aesthetics featured on a hypercar, with intakes and winglets spanning every carbon cladded panel. Even the bonnet acts as a spoiler, that's possibly the most resourceful piece of aero trickery we have seen in this era of hypercar madness!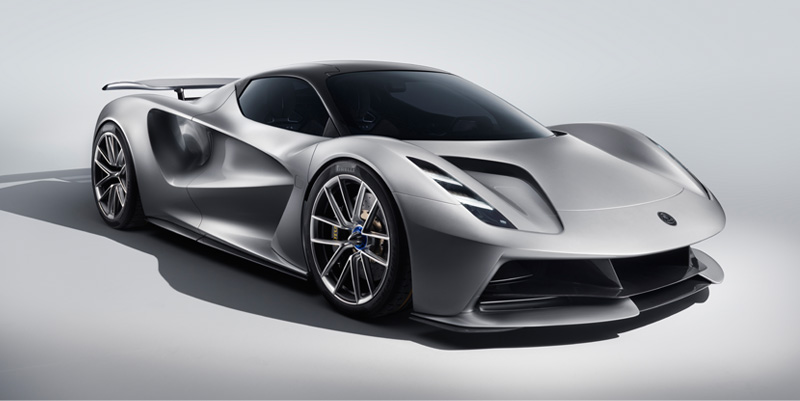 First things first, statistically the Lotus Evija is a step above any other hypercar. Currently, it is the world's most powerful series-production road car with just under 2,000 horsepower, allowing a 0-60mph under the 3-second mark and a top speed over 200mph. All of this is thanks to a mid-mounted battery, to pay homage to Lotus' infamous low weight, mid-engined characteristics. Talking of low weight, the Evija is also the world's lightest production EV hypercar, at 1,680kg. It seems Lotus just wanted to steal every EV record from the medal cabinet, except maybe not any of the VW ID.R's ones…
Design-wise, Evija is a masterpiece. The car features cut out sections reminiscent of the beautiful Aston Martin Valkyrie and buttresses which we saw featured on the Ford GT. Of course, the car is perfectly proportioned, every angle is alluring. But, it's the details that make this car so special. The lights feature dashing winglets like a jet with inlaid Lotus logos, just in case you forgot which car you spent over 2 million pounds on (yes, 2 million!). The dash is cut away, reducing glare but also exposing the workings of the car, almost like the infamous Maserati Birdcage. The engineers have gone so far to make this car as attractive and sleek as possible (and to reduce drag of course) that deployable rearview cameras strafe either side of the car, keeping the air and the lines of the car uninterrupted and clean!
"For the drivers" is a slogan Lotus have plastered everywhere in the midsts of the Evijas debut, promising that the record setting EV hypercar will be just as responsive and enjoyable to throw into the corners as an Exige. Obviously, every automotive enthusiast will be more than happy that a marque with such heritage is taking their next level of hypercar so seriously, but also the fact that EV technology is once again being shown off to it's fullest!
In total, just 130 cars will be produced, all coming out of the Hethel factory, here in the UK. Every step of the Evija timeline has taken place here, from sketches to engineering and finally production. Which is rare in our current day and age! As with many hypercars, a highly customisable programme is available for customers, allowing anything to be adjusted on the car, from writing between the headrest bolsters, the type of leather and of course, a flurry of colours and carbon textures.
We have said this multiple times, but we will state it again. What is amazing about EVs is that any company, big or small has a sight of the top. Small companies like Rimac, Piëch and now Lotus are able to focus on creating masterpieces, while the drivetrain development is less of a headache due to how simple and efficient modern batteries and motors are. Electric cars really are a blessing, and we can not wait to have our eyes blessed by a Lotus Evija out and about in the wild!