Uniti One
Sweden has a lot to provide to the EV market, with amazing offerings such as the Polestar range and the ever promising Volvo XC40 Recharge. However, the list has become one line longer, with the new Uniti One hitting the streets!
So, what is this new tiny EV you see on your screen? It's called the Uniti One, it's an EV (obviously! We wouldn't be featuring it otherwise) and it is promised to be the future of city transport, which is what we need! Whenever anyone drives through a city, the main complaint is traffic and pollution! Uniti feel they have cracked the market in half. The "One" is small, and non- polluting. This will quite hopefully do it's part in reducing the ever increasing traffic issue and pollution which is plaguing major cities.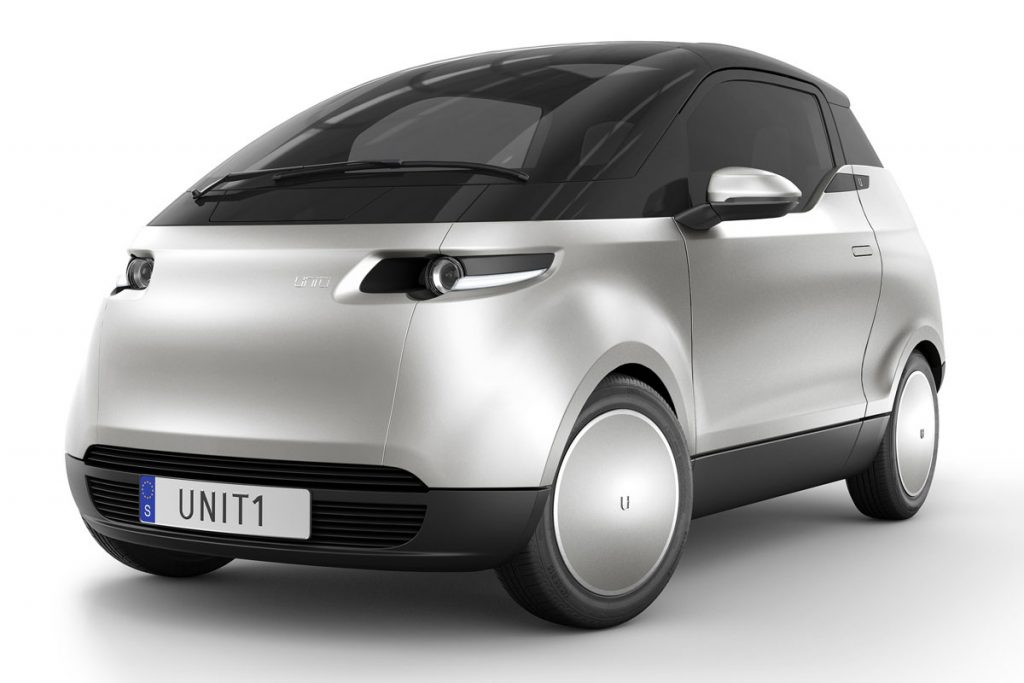 The Uniti One is designed in Sweden and engineered in the UK, which sounds like a dream from an engineers point of view! The Uniti One is said to have been created from the ground-up to be an urban electric vehicle: fully optimised for efficiency, sustainability and affordability, whilst maximising interior space for three adults. All of which has been achieved without sacrificing quality, comfort or real-world usability.
Offered with a choice of two battery sizes, the Uniti One will have a range of up to 300 km, which can be charged from 20% to 80% in just seventeen minutes with a 50 kW CCS charger. The Uniti One comes well-equipped as standard and can be further enhanced and personalised through a suite of carefully-selected options.
Design wise, the EV is uncluttered, with smooth lines and a pleasing overall aesthetic which is easy on they eye! Wheel covers feature on the Uniti One, which is a refreshing feature that used to be prolific in classic cars, but helps to keep the aerodynamic efficiency high, and will also prove to be easy to clean!
With prices starting from just £15,100 the Uniti One offers a revolutionary new platform for affordable and sustainable mobility. If you compare the price to competitors such as the Renault Twizy, it is considerably more expensive, but you do receive a lot more as a package, including the luxury of having doors and windows to keep you dry! Could this be the EV to help problems in built up areas such as London? Could it achieve the dreams of the Twizy? Let's just see!