Rolls-Royce Spectre
If there is one car manufacturer that the silent torque of electrification should suit, it is Rolls-Royce.  The famed David Ogilvy advert for the 1960's Phantom that declared "At 60 miles an hour the loudest noise in this new Rolls-Royce comes from the electric clock" could now be seen as a poetic prophecy.
In 2023, Rolls-Royce will launch their first fully-electric model, the Spectre, and by 2030, none of the Goodwood's production cars will feature a piston-driven engine.  Time and tide waits for no man, nor indeed, the Silver Lady herself.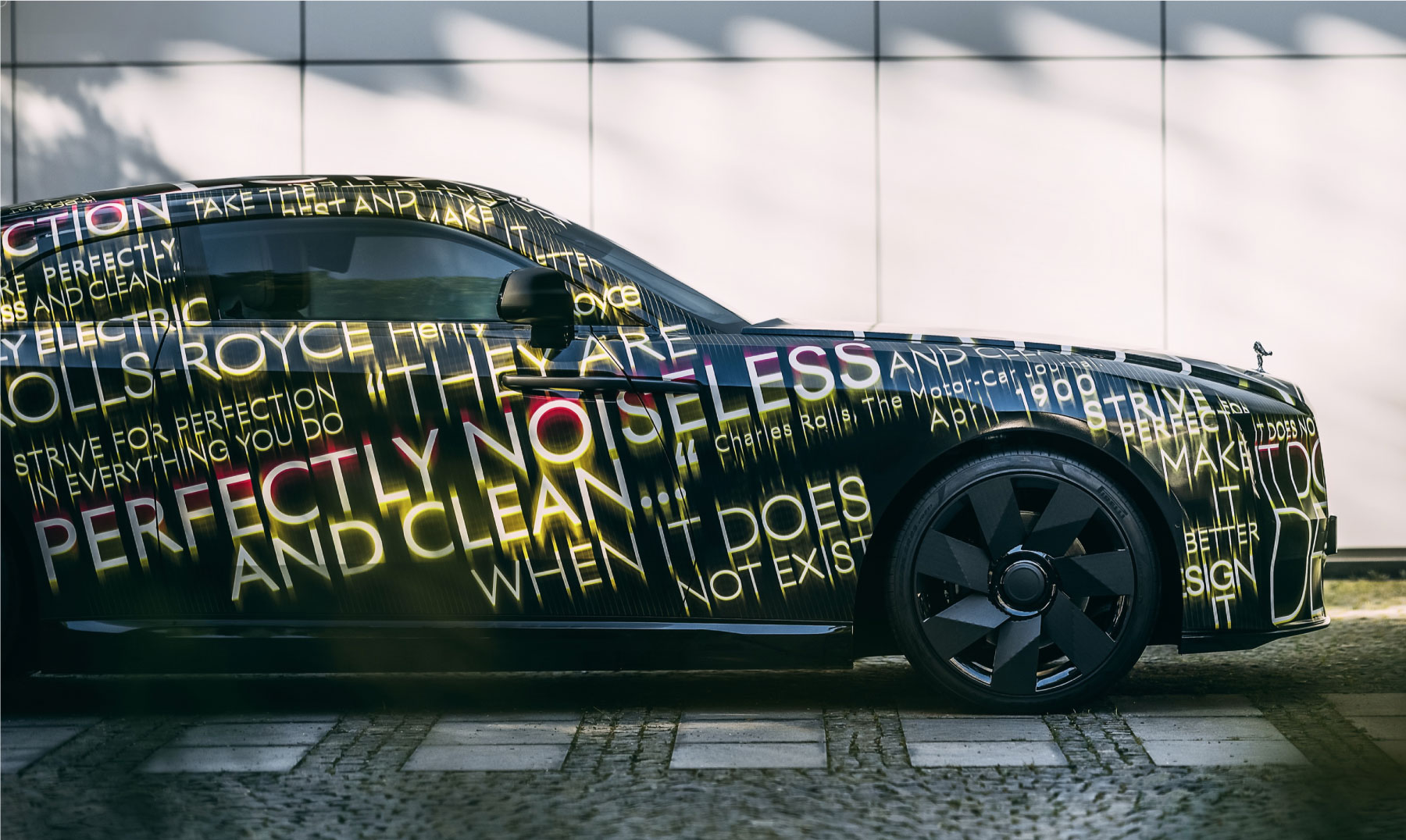 Between now and the Spectre's launch, the development mules will rack up an astonishing 2.5million kilometres of testing, or in Rolls-Royce terms, the equivalent of 400 years of their car's normal use.  There is being thorough, and then there is Rolls-Royce thorough.
The car will continue to use the modular 'Architecture of Luxury' aluminium spaceframe that they currently use on the Phantom and Cullinan, rather than adopt parent company BMW's CLAR platform.  
Company CEO Torsten Müller-Ötvös explained that the platform is "scalable and flexible", allowing for its use in a variety of vehicle segments and "was created to form the foundation of not just different internal combustion engine models, as it now does with Cullinan and Ghost, but models with completely different powertrains."
No word has been said on what will power the Spectre, but the twin-motor system used in the forthcoming BMW iX M60 produces 600bhp, close to what the V12 in the current Phantom deploys, so perhaps it could be a variant of this.  
Either way, there is little doubt that the adoption of an electric powertrain will suit the very pinnacle of motoring.  After all, "[it is] perfectly noiseless and clean.  There is no smell or vibration, and they should become very useful when fixed charging stations can be arranged".  That wasn't the current CEO who said that, but Charles Rolls, one of the company's founders, himself.