Audi e-tron GT Launched
Today, Audi launched their latest entry into the electric performance car market, the e-tron GT. A four-door sports GT, similar in purpose to sister brand's Porsche's Taycan, the e-tron GT features a flat-floor architecture along with two synchronous motors, one on the rear axle, the other at the front, making this new car a true Quattro.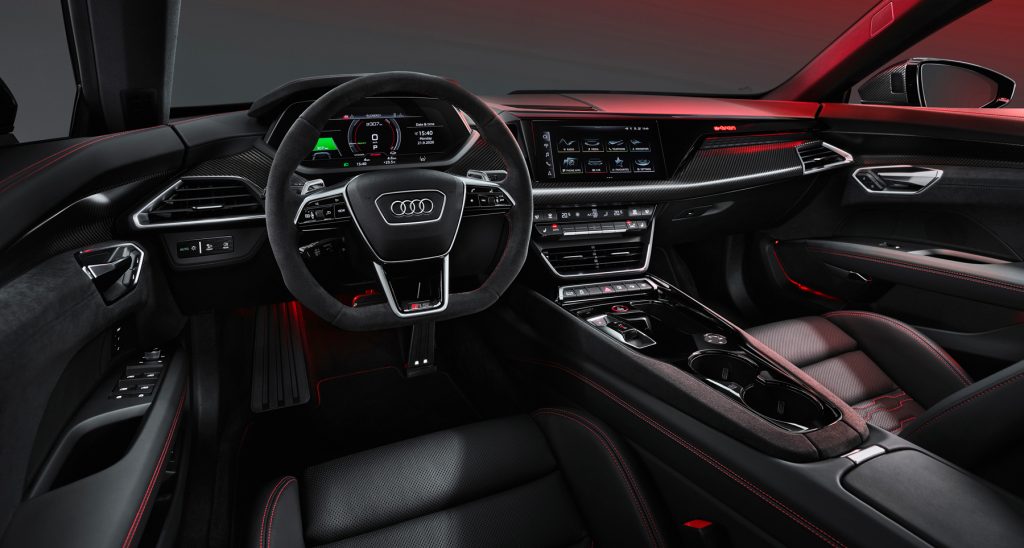 A 93.4kWh battery allows the car a range of between 269 and 293 miles according to WLTP figures. The car is also capable of accepting a charge of up to 270kW thanks to its 800 volt system and allows the battery to charge quickly from a rapid charger capable of delivering those speeds. Audi claim this means you can drive from its home in Inglostadt to Hamburg, a distance of 434 miles, with just one 23 minute stop to charge. This should hopefully show Audi's electric efforts in a slightly better light given that we have so far found its e-tron SUV model to be one of the least efficient cars we have tested. Harking back to Audi's legendary approach to aerodynamics, the car also features a drag coefficient of just 0.24cd.
This is Audi's new flagship electric car and in RS guise, the most powerful model the company has built, delivering over 640bhp in boost mode, and 830Nm of torque, and pushing the car from 0-62mph time in just 3.3 seconds. The car also features four-wheel steering and the option of adaptive 3-chamber air suspension which also contributes to the rear wheel torque vectoring allowing the power to be delivered in a controlled manner. The optional carbon fibre roof also brings the weight of the car down by 8kg and lowers the centre of gravity.
The interior is a blend of current Audi design language combined with a more driver-focused, wrap-around dashboard. Interestingly they have moved away from total reliance on touchscreens for some of the minor controls, reverting to physical buttons for its heating and ventilation system. Perhaps an acknowledgement that the driver must remain focused on the driving, and the smaller controls need to be more easily accessible.
UK prices have yet to be confirmed, but in Germany, the base e-tron GT will start from £88,110, with the range-topping RS coming in at £121,330. Audi have described the car as the "Gran Turismo of the future".