Volkswagen have been hyping up their arrival to "The Ring" for months, claiming that they have what it takes to snatch the record of the fastest electric car around the Nürburgring. The thing is, not many of us doubted that they had it in them to do such a task, as only just under a year ago the German automotive marque unleashed their prototype race-car, the I.D. R and Romain Dumas, around the Pikes Peak course claiming both the electric car record but also the all time record, previously held by Sébastien Loeb.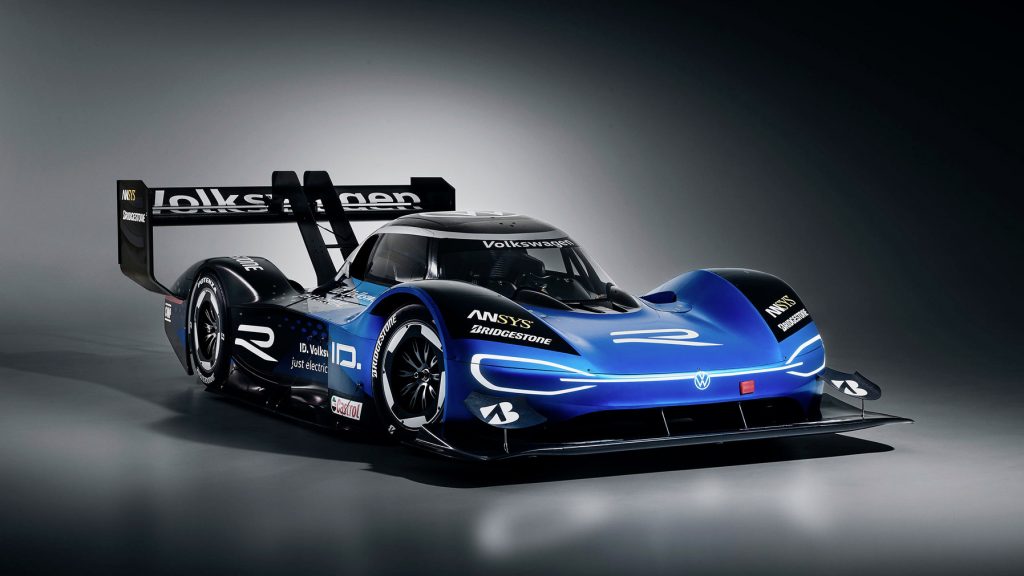 Volkswagen turned up at the Nürburgring early in the morning of Monday the 3rd June to prepare their simply-put, extreme, VW I.D. R for the wild day it would face. Many people looked on as the car prepared for its practise laps. With lots of the spectators observing the new aerodynamic adjustments made to the car from its previous record snatch at Pikes Peak. The I.D. R featured new enlarged canards and spoilers as well as a plethora of other ground- hugging lashings of carbon fibre. The car is further "adapted to the highest possible speed, rather than maximum downforce," explains François-Xavier Demaison, Technical Director. "With extensive test laps in the simulator and on the race track, we adapted the ID.R to the unique conditions of the Nordschleife, focussing mainly on chassis tuning, energy management and optimal choice of tyres for the record attempt."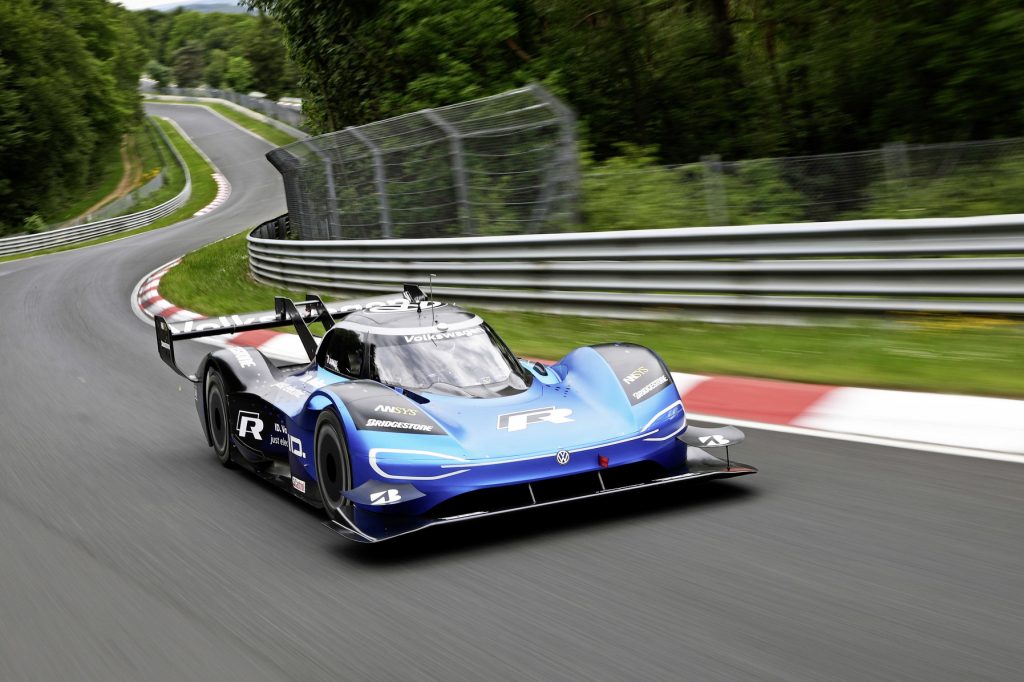 To no one's surprise, the VW I.D. R and Romain Dumas returned from their escapades on track with yet another record, even on their first "installation laps", the record was destroyed, snatching the electric car lap time record from the NIO EP9. The team, after celebrating, focused on making the record future proof. The day ended with a mighty fastest lap time of 6 minutes and 5.336 seconds, which quite literally embarrased the previous record holder, with a whopping 40.564 seconds worth of improvement!
Dumain, claims he could've thrashed the VW I.D. R even faster, saying how he lost time on the final "record lap" as he started braking too late into the Karussell. There aren't many people out there who can demolish a record, stretch the limits of a car and the mental capacity to race at such speeds, and the claim "I can go faster…". Roman Dumain is quite literally, a mad man! And a fast one too!