Morris JE Commercial Electric Vehicle
Morris Commercial, a UK based automotive engineering start-up has unveiled it's all-new battery electric light commercial vehicle (LCV), the Morris JE! The JE has been teased numerous times across social medias over the past few weeks, with a light show effect strobing the car, just enough so that us on-lookers couldn't quite distinguish the details of the JE van, but enough so tat we could make out that the silhouette is reminiscent of the original Morris J-type! Morris unveiled the JE at The Design Museum in London!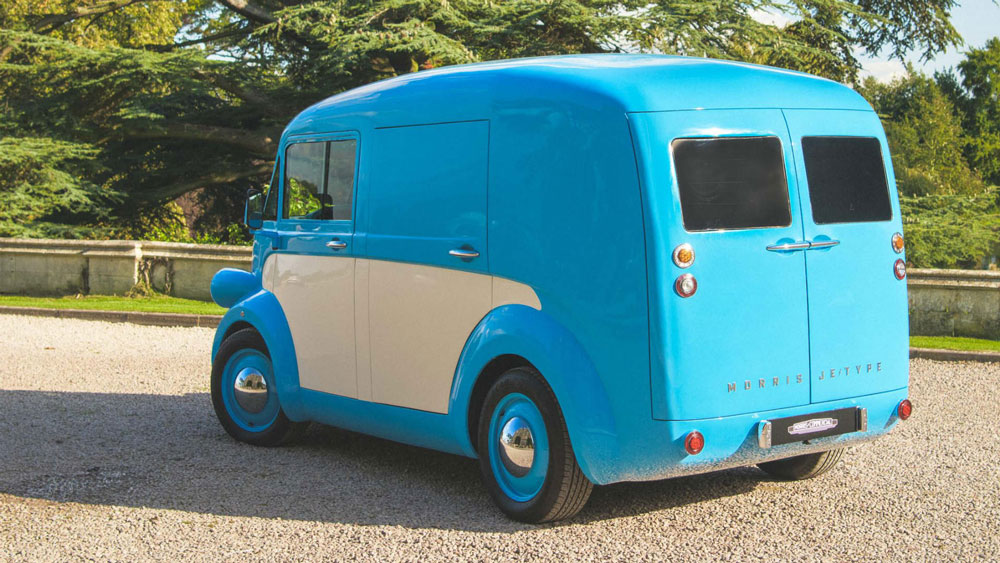 Production is scheduled to begin in late 2021, and with a retail price of approximately £60,000, it may be out of reach for most delivery drivers… The JE features a state-of-the-art lithium-ion battery powertrain, a modular chassis and carbon-fibre body construction, the JE is going to be lighter than most EVs. It's technically advanced engineering and highly distinctive styling take the original, iconic Morris J-type van as it's inspiration. There is nothing else quite like the new Morris JE, which could breach a new market.
The battery for the JE is a UK-sourced, lithium-ion battery, sticking to Morris' British routes. The vehicle benefits from a lightweight, modular chassis, making it highly adaptable for future derivatives, such as a pickup, minibus or camper van. One big benefit of the lightweight body is an outstanding power-to-weight efficiency that fully maximises the range of the vehicle, which is expected to be 200 miles.
Morris claim that the JE is not intended to be a replica or a continuation of the original Morris J-type, but a reimagining of the original.. The original J-type was always distinctive, with simple slowing lines and a largely unoffencive shape to it, which has stayed true for the new JE! We can only predict that the JE will be attractive to small boutique businesses that crave individuality, largely because of the LVC's hefty price tag meaning fleets will likely choose not to dish out the cash for an electric van with a smaller payload than it's cheaper competitors.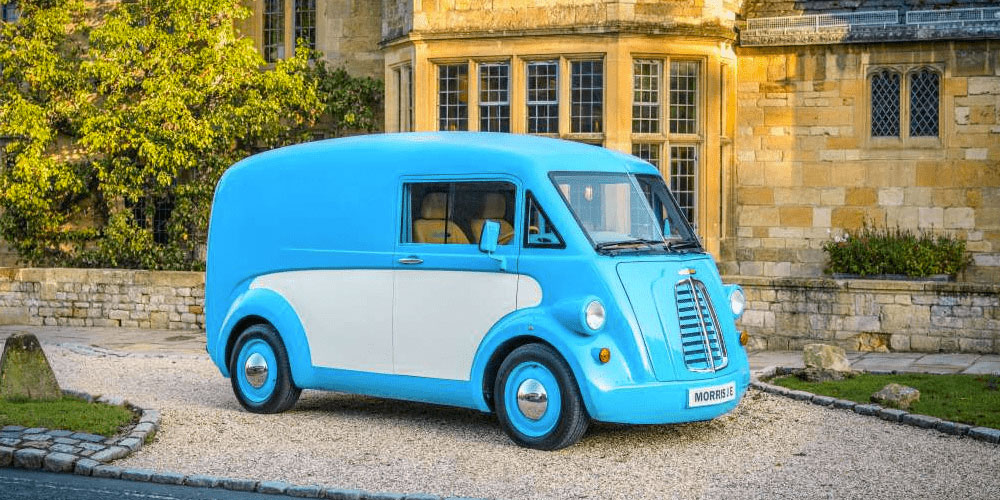 Speaking of weight, the JE is an LCV that sits within the 2.5 tonne segment, the lightest sector in the commercial vehicle market. However, it boasts a 1 tonne payload and 5.5 m³ carrying capacity. It will accommodate two standard Euro pallets on the rear loading space. Access is provided via full width rear doors and a sliding side door on the nearside of the vehicle.
The J-type is one of the most iconic commercial vehicles in British history. Not only did it look unique, it played an important role in post-war Britain. It was the van that was used by large and small businesses alike. You could almost compare the J-type to the Mini, the Morris Minor and the Land Rover Defender, it's one of relatively few truly iconic post-war British automotive designs! We can't wait to see these JE vans all over the streets of britain, and we can only hope Morris the best with shifting these little electric vans! If the price was lower, we'd almost consider putting an order in for one to deliver our AutoEV magazines…