Tesla Cybertruck
The internet has rolled out many renderings of Tesla's future Rivian R1T rival, and they have all been wrong! Elon Musk has revealed the next generation of adventure vehicle, the Tesla Cybertruck! To start with, let's get the good points out there. The new EV pick-up is capable of over 500 miles, a 0-60 time in less than 2.9 seconds and utilises bulletproof ultra-hard 30X cold-rolled stainless steel and armoured windows! (just in case you get in a gunfight with a cowboy and you need somewhere to stay safe…)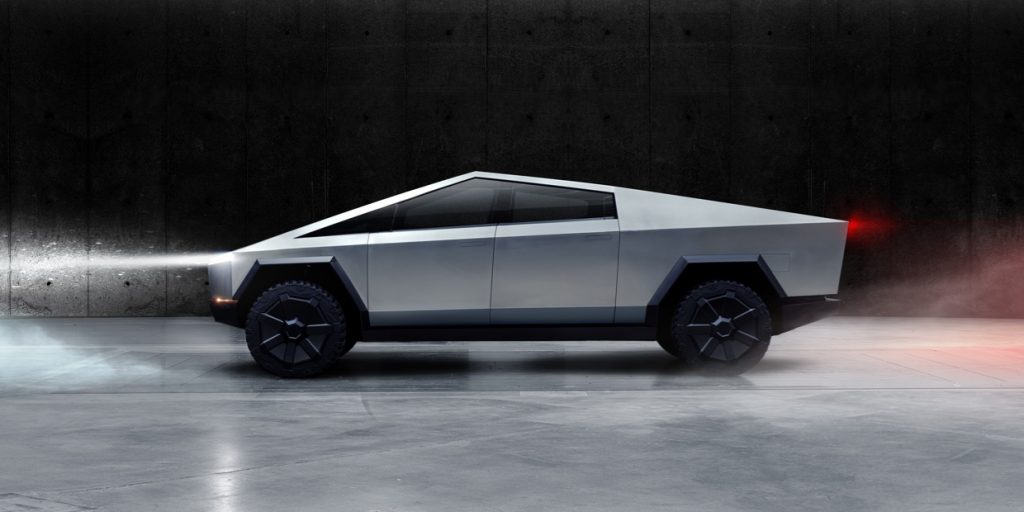 In terms of practicality, the Cybertruck can tow more than 14,000 lbs, the payload is close to 3,500 lbs and the rear hatch remotely extends upwards to reveal "the vault" which is 6.5 feet in length, that is long enough to fit an ATV. There's 10 cubic feet of lockable storage including what is available in the frunk, vault and sail pillars. The Cybertruck also features 40cm of ground clearance, which will hopefully stop anyone from puncturing the batteries held in the floor! With such an impressive ground clearance, Tesla has used adaptive air suspension to allow easy access and to also make loading items into the rear easier.
The Cybertruck features a very Tesla-esque interior, as you'd expect! A 17 inch touchscreen is mounted to the dashboard, which seems to be made of a heavy-duty metal! The pickup features the ability to carry 6 people and of course, comes standard with autopilot, which we are guessing won't work offroad…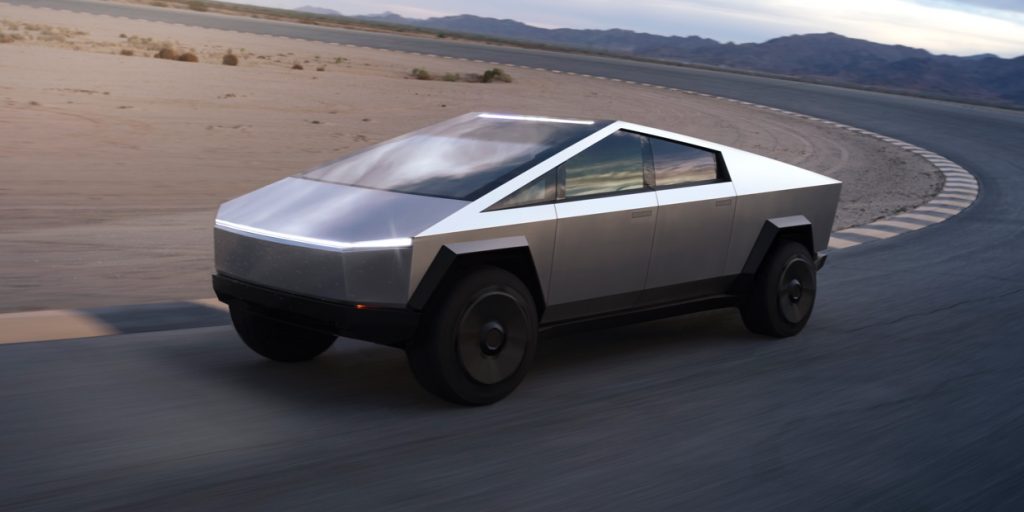 The vehicle is built to be durable, versatile and capable, with impeccable performance both on-road and off-road. The Tesla Cybertruck will be available in three variants, the Single Motor Rear-Wheel Drive, the Dual Motor All-Wheel Drive, and the Tri Motor All-Wheel Drive. The top of the range Tri Motor All-Wheel Drive model will cost around $69,900, and the cheapest model will come in at a rather respectable $39,900!
So, what're the negatives… Well, you've seen the images. Let's put it this way, it has a very divisive design language… yes it looks very rugged and you would most probably move out of the way of it on a motorway, but it's not the kind of car you'd keep on your driveway, you'd hide it away in your garage most probably…