Volvo XC40 Recharge
Volvo have revealed their all new XC40 Recharge, the Swedish company's first fully electric car! If Volvo's history in cars is anything to go by, the XC40 Recharge will be an electric car that will certainly stand the test of time! Volvo have a long standing reputation of reliability, with sturdy cabins and tastefully styling, and the XC40 Recharge is no different! From the outside the XC40 looks undeniably similar to the standard ICE powered XC40! The only noticeable difference is a covered grille on the nose of the cross-over, as the cooling is no longer required due to the lack of a polluting engine.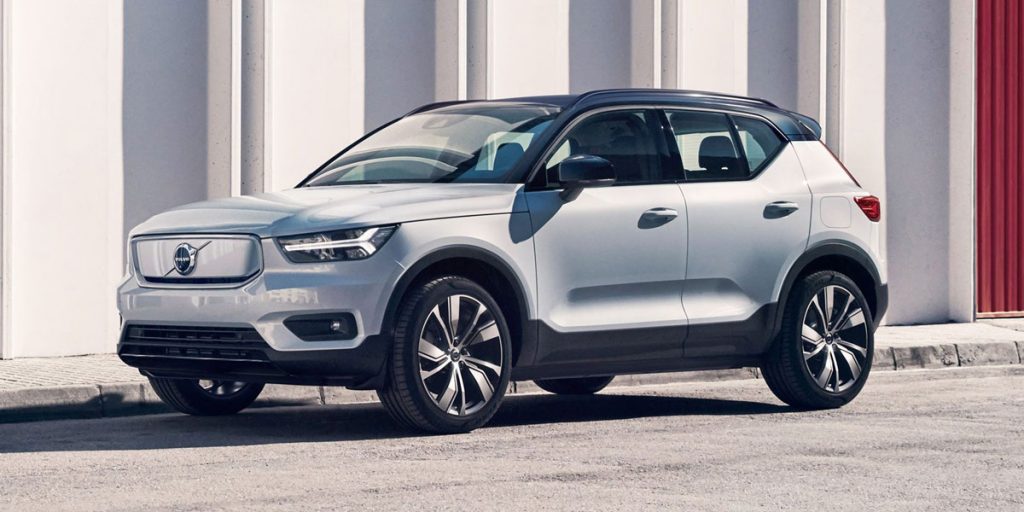 Volvo plans on releasing a new EV every five years from 2019 onwards. They hope to make 50% of their global sales EVs, with the other 50% as hybrids. The name Recharge will be the main way of differentiating the companies hybrid and electric models, as all electric cars from Volvo will feature the Recharge branding very boldly around the car.
The XC40 Recharge will receive an all-wheel-drive powertrain that offers a range of more than 250 miles on a single charge, while providing 408hp at the touch of the throttle! A 0-80% chsrge takes 40 minutes using a fast charger, which is of the norm nowadays, but is a reassuringly low charge time for an EV with a large battery.
The Swedish car manufacturer stands as one of the most sustainable brands, focused on doing their part for the environment by using hybrids and now starting with their first electric car. We can't wait to get our hands on one of the new Volvo XC40 Recharge models and potentially pitching it up against the Polestar 2, a similar car that will be interesting to compare!